high capacity USB memory card with 195 tracks 250 creators from The Hague selected by 50 invited curators + 3 full-concert recombinant performances by autonomous composition software
Price: €20.00 + shipping, orders: write to info@instrumentinventors.org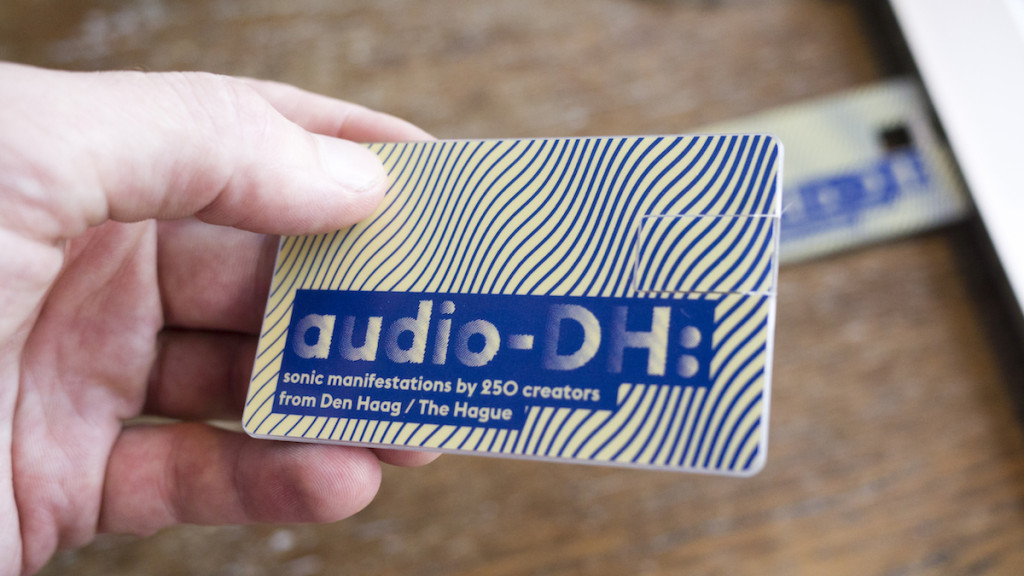 Conceived and directed by Francisco López audio-DH is a collaborative project of epic proportions that weaves the sounds of 250 of The Hague's creative minds into an exploration of the city's vibrant sonic tapestry.
This physical edition collects 195 audio tracks by 250 artists plus 3 full-concert recombinant performances by autonomous composition software, for a total of 16 hours of uncompressed audio, in the format of a high capacity USB credit card. 
This material is made available for online streaming and free download in mp3 format via audiodh.nl. 
By purchasing the physical edition you can support this project and receive high quality uncompressed audio files.


Press:
"a wonderfully deep well of music that I was able to come back to multiple times and find new and captivating works to enjoy at each and every visit."
-Creaig Dunton, Brainwashed

audio-DH on Radio Tonka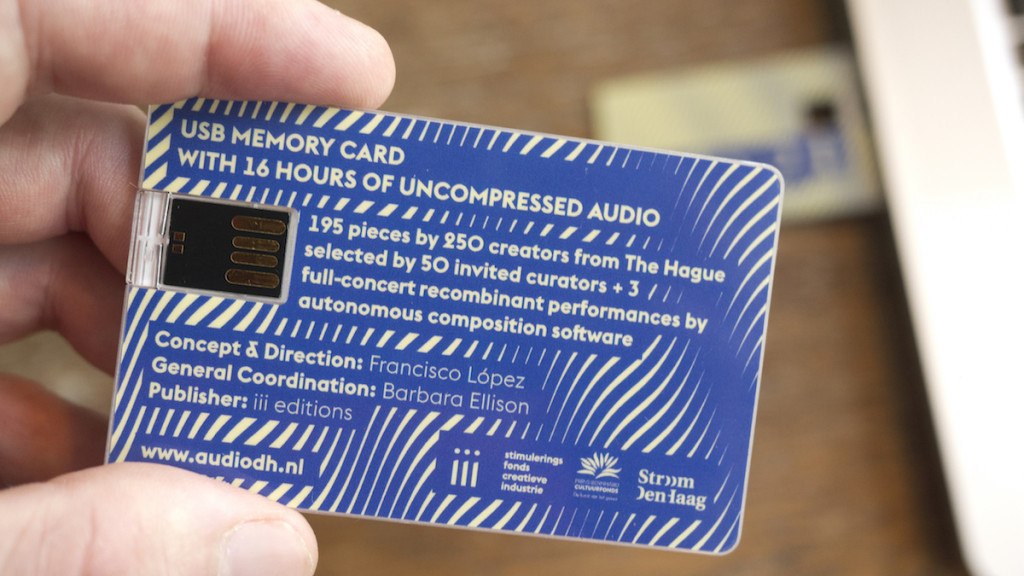 Concept & Direction: Francisco López
Project Coordination: Barbara Ellison
Production: iii
Production assistance: Jasper Fung
Software Development: Andrea Vogrig & Darien Brito
Web Design: Satoshi Shiraishi
Graphic Design: Studio Another Day
Financial Support: Creative Industries Fund NL, Prins Bernhard Cultuurfonds, Stroom Den Haag
Presentation Partners: Korzo Theater, TodaysArt