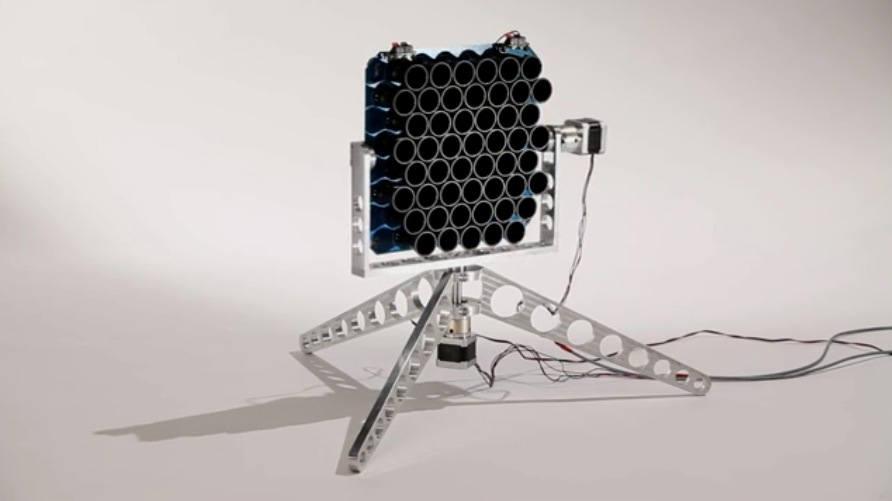 Sunday, September 20th 2015
With Adam Donovan, Young Eun Kim, Amir Bolzman, Yaprak Sayar, Yael Levy & Karlijn Hamer
Quartair, Toussaintkade 55, The Hague
Doors open at 19:00, starts at 19:30
entrance: €5
presented by iii in cooperation with TodaysArt and Quartair.

No Patent Pending is a nomadic performance series presenting radical interdisciplinary practices that engage with sound, image, space and the body. Imagining new tools to articulate everyday phenomena, extending the body, remapping sense perceptions, hacking and reinventing existing media and codes, creating time and space for events which find their preferred storage medium in the memory of participants.
Adam Donovan (AT/AU)
Adam Donovan is a hybrid media artist originally from Australia and currently based in Vienna who works in the area of science, art and technology. His artwork incorporates Nonlinear Acoustics, robotic sculpture, Game Engine Environments and camera tracking. Inspired by our attachment to machines and the intangible aspects of physics that we experience every day, Adam Donovan explores these phenomena amplifying their effects to create new mediums and new experiences.
Young Eun Kim (KR/NL)
Young Eun Kim is currently working and living in Amsterdam as an artist-in-residence at the Rijksakademie van beeldende kunsten. She works predominantly with sound as a medium. Rather than creating music with sound, she is interested in inventing a system that allows for various ways of listening to a selected subject.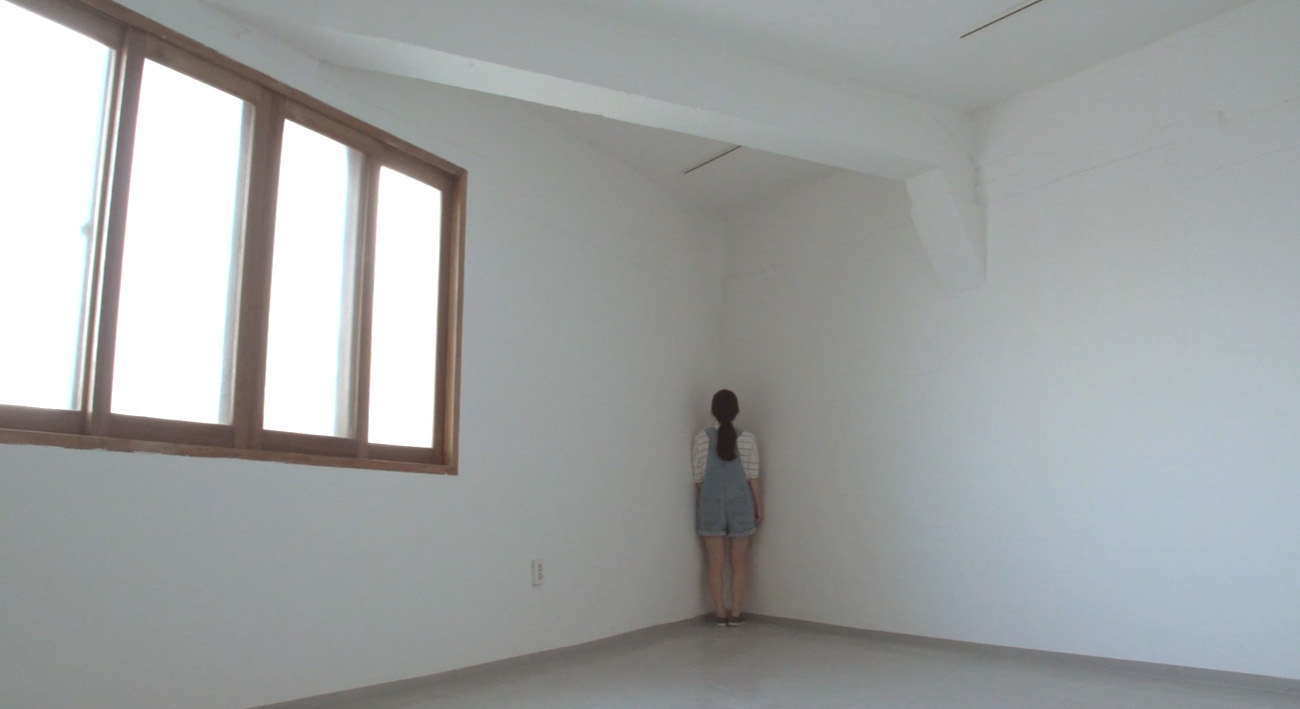 Yaprak Sayar (TR/NL)
Yaprak Sayar is an artist based in the Hague, Netherlands, originally from Istanbul, Turkey. In her works, she combines multiple disciplines in a very personal way; pursuing a scientific and an artistic research process and a path of fascination of its revelations. Yaprak holds a bachelor's degree in Painting, and a second one in Artscience. Having a background in Visual Arts, her artistic curiosity expanded in a larger field that embraces sound, performance art and music. Recently, she produces electro-acoustic musical instruments and sound systems that finds inspiration in various artistic fields such as installation, sound, performance arts and kinetic sculpture. She experiments with electricity, electromagnetism, physical tension and heat as well as the "unpredictable", "uncontrollable" and "risky" elements in the context of a performative instrument.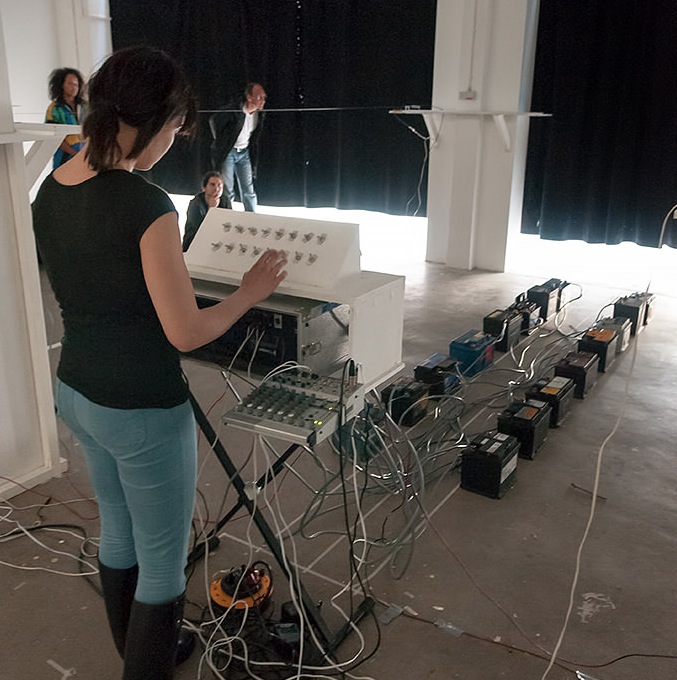 Amir Bolzman (NL/IL)
Musician, Sound artist and instrument builder based in Den Haag, Netherlands. Born in Brazil, 1985. Graduated with honors at The Naggar School in Musrara, Jerusalem, July, 2010.
Founder and member of the Jerusalem music/video label " no coast productions ".
Released and produced albums for : Amy McKnight, Subjunk and Daniel Slabosky.
The last three years focusing his energy on free improvise of electronic music with self build instruments.When it's a sunny day performs in the street of Amsterdam with the Biovon van tube a PVC homemade instrument. He graduated from the institute of Sonology/Royal conservatory in the Hague in 2015. He is a member of Stichting Centrum , an artist collective located in Den Haag.
Yael Levy (NL/IL)
Yael Levy is a composer, a visual artist and an educator, born in Israel in 1983. She studied composition with Dr. Hagar Kadima (2007-2011). In 2010 she completed her Bachelor in music education and choir conducting (B.Ed) at the School of music in Levinsky College of education, Tel-Aviv. In 2014 she completed her second Bachelor in music composition, studying with Gilius van Bergeijk and Yannis Kyriakides at The Royal Conservatory in The Hague. After she completed her Bachelor she continued her studies, and today she studies with Yannis Kyriakides and Justin Bennett for her Masters in music composition. Her works have been performed by various ensembles in Israel and Europe. Levy is an active member in several creative groups: "GoedLaak music collective" – social-educational group, "KHZ Kollektiv" – electronic ensemble of the composition faculty of the Royal Conservatory, and "Catchpenny Ensemble" – ensemble which consists on multimedia works and group composition.