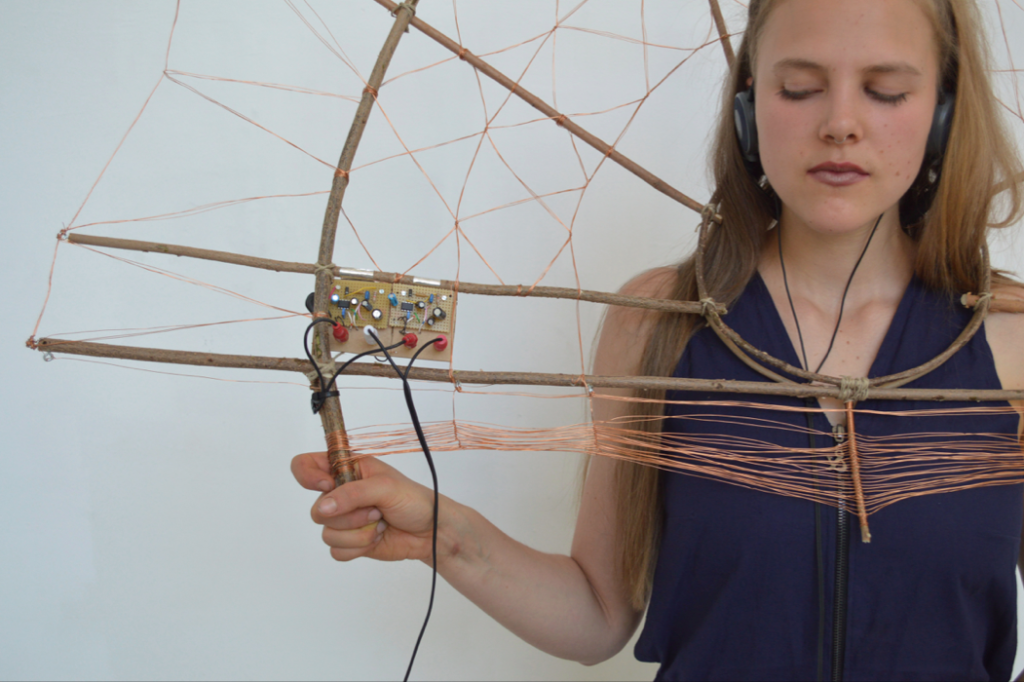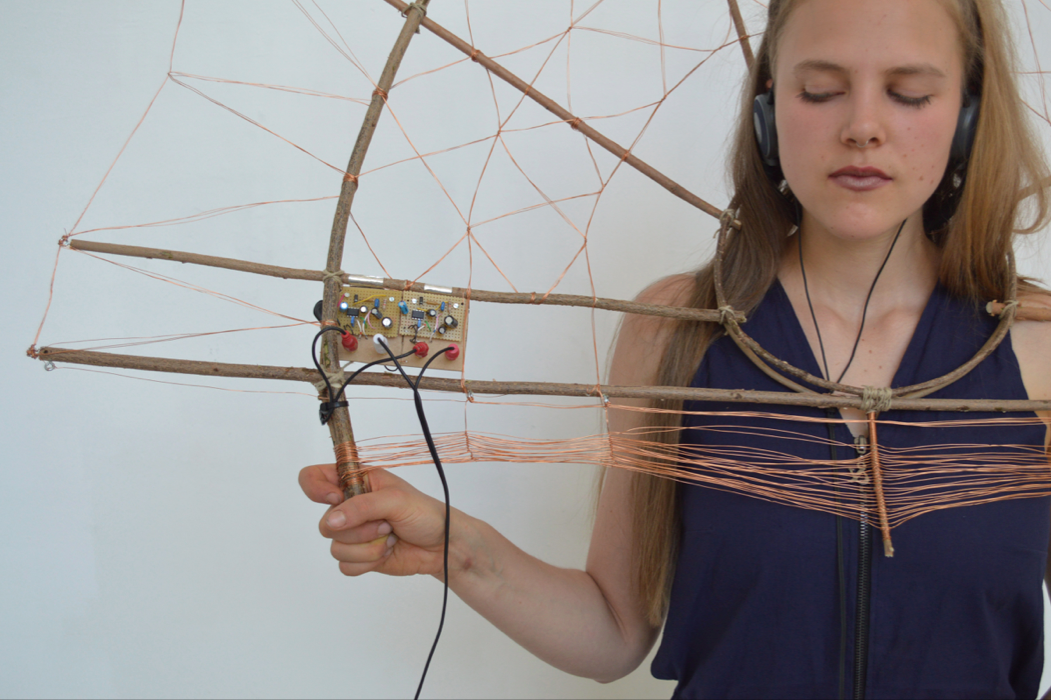 Sunday, April 10th 2016
With BMB con., Patrizia Ruthensteiner, Dewi de Vree, Aurélie Lierman, Marianna Soroka and Jo Caimo
Quartair, Toussaintkade 55, The Hague
Doors open at 19:00, starts at 19:30
entrance: €5
presented by iii in cooperation with Quartair.

Program details:
BMB con. known for their sometimes dangerously electrical performances will pull the plug and make a completely acoustic and candle-powered performance. Patrizia Ruthensteiner will perform her project Magnetoceptia, a collaboration with Dewi de Vree in which cargo cult like antenna costumes are used to explore the invisible electromagnetic fields surrounding the wearer's body. Aurélie Lierman will premiere a first étude for analogue electronics and talking drums: exploring the idea of the voice from a metaphorical point of view, together with percussionist Marianna Soroka. Jo Caimo will present the outcome of his residency with iii: will it be vuvuzelas made with colored straws  or perhaps an organ that is played by the breath of the audience?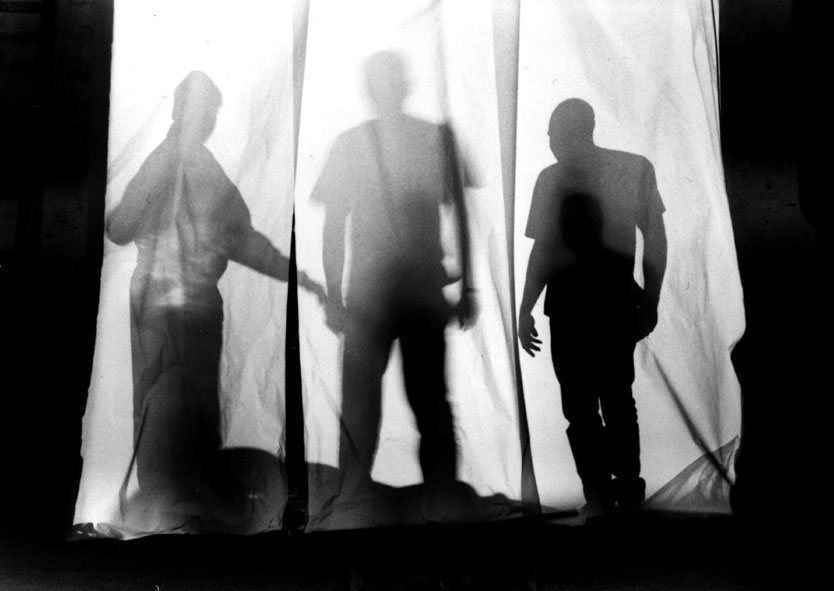 BMB con. was founded by Justin Bennett, Roelf Toxopeus and Wikke 't Hooft in 1989. Since 2006 BMB con. consists of a core duo working together with a changing group of invited artists / performers.
BMB con. incorporate electronic and acoustic music, film, video and physical theatre in their performances and installations. As well as these fleeting, sometimes unique actions, BMB con. make and publish audio CD's, cassettes, videos and photography.
Patrizia Ruthensteiner is an interdisciplinary artist from Vienna. She creates costumes from parallel universes in which predetermined valuations of subjectivity and physical form are pushed into absurdity. She aims to reverse common concepts of what is defined as plant, animal, human or inanimate, blurring the boundaries of life, theatre, performance, architecture, fashion and sound art.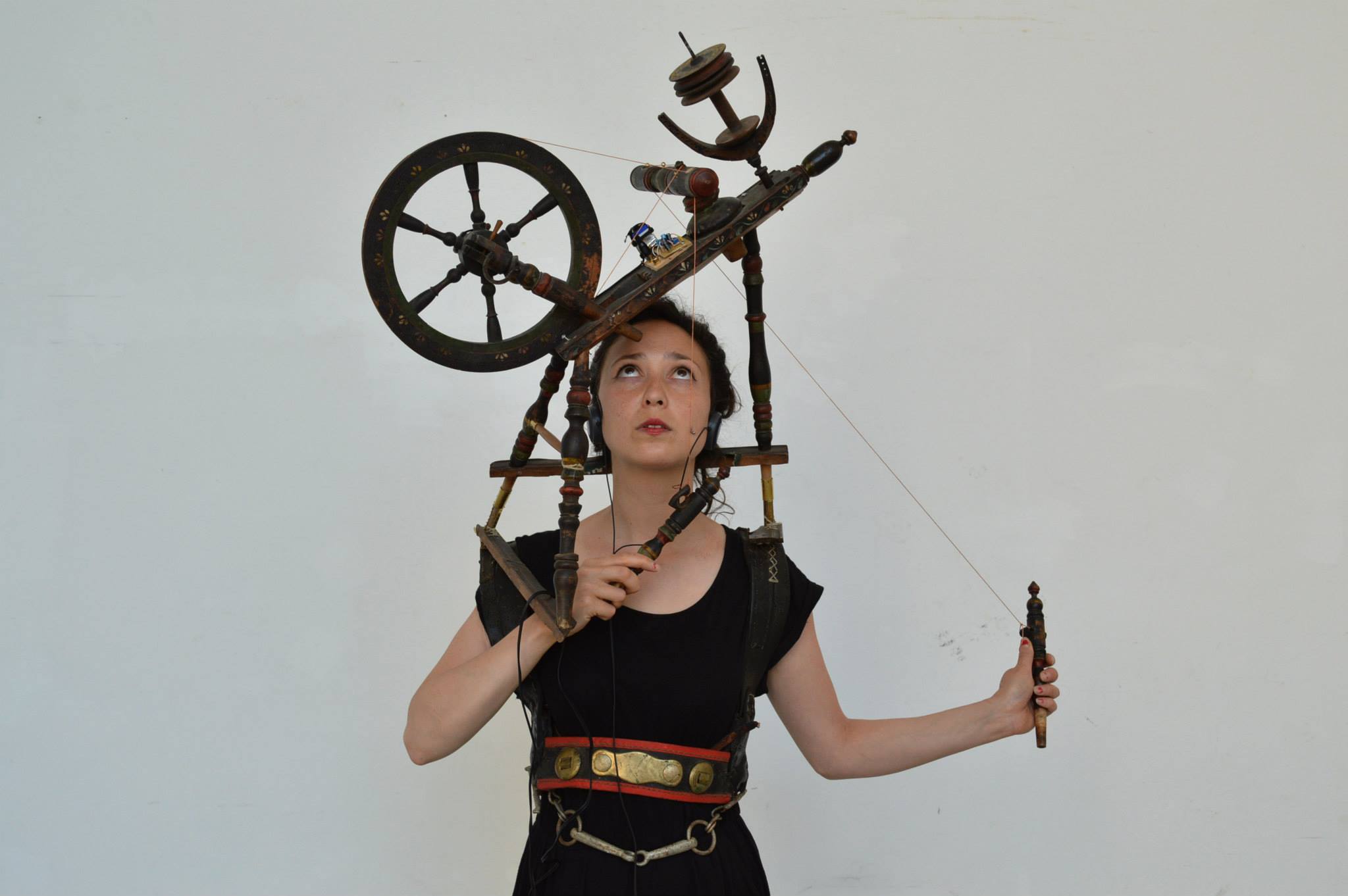 Dewi de Vree (1983) is a Dutch sound artist. Her work includes sound performances, interfaces and installations based on sensual experience of physical experiments. Her interest in the interaction between the human and the machine led to different translating-machines and sound interfaces. She studied at the Audiovisual department at the Rietveld Academy in Amsterdam and at the interfaculty ArtScience at the Kabk in The Hague, The Netherlands.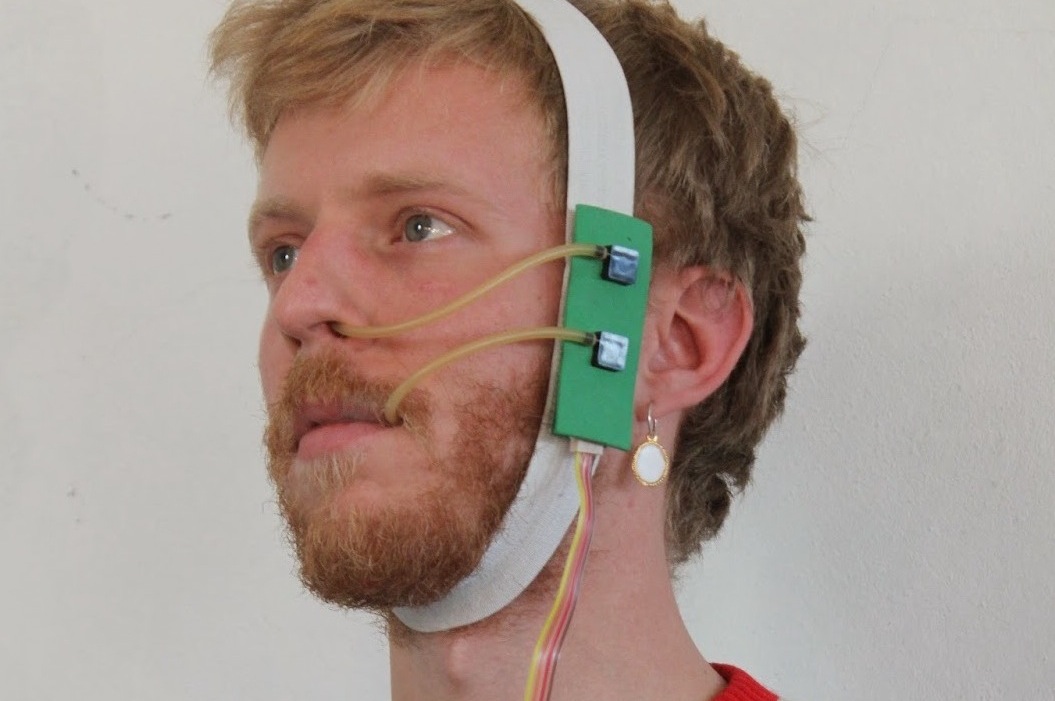 Jo Caimo is a visual artist, composer, performer and musician. He studied media-art at KASK Ghent Belgium. He works with reporting, sound recording, video installation, Gesamtkunstwerk, performance, internet based things. He uses music and new media as a basis to make spatial work. New mainstream media like Skype, bluetooth, html, Wifi, and 3G are used by him in several ways.
Aurélie Lierman was born in Rwanda but grew up in Belgium from the age of two. She's an awarded independent radio producer, vocalist and composer trying new directions by fusing these three disciplines into one hybrid form. Currently Aurélie Lierman is developing a set of site specific installations and electro acoustic compositions for Slagwerk Den Haag to be premiered in January 2017.
Marianna Soroka studied percussion at the Poznań's Academy of Music. After a 6-month student exchange in Spain, she went to The Hague's Music Conservatory.  She lives now in The Netherlands, where she still learns how to perform contemporary, baroque and latino music. Apart from La Mythomanie, Marianna performs with such ensembles as Slagwerk Den Haag. In recognition of her cultural achievements, Marianna received a scholarship from the Marshal of the Voivodeship of Great Poland.
No Patent Pending is a nomadic performance series presenting radical interdisciplinary practices that engage with sound, image, space and the body. Imagining new tools to articulate everyday phenomena, extending the body, remapping sense perceptions, hacking and reinventing existing media and codes, creating time and space for events which find their preferred storage medium in the memory of participants.