June 11, 2017
iii workspace, Willem Dreespark 312, The Hague
Doors open at 19:30, program starts at 20:00 sharp
Entrance €5.-
Free for We Are Public members
The 28th edition of No Patent Pending will present an eclectic program of ritual, sensory and musical experiences connecting with space, the natural elements and the body. Natali Blugerman will conduct experiments in sculpting rays of sunlight. Davide Tidoni will lead a site-specific intervention in the surroundings of Willem Dreespark. Yuri Landman and Till Bovermann will each perform with their own string instruments, working respectively with alternate musical scales and digitally processed electroacoustic feedback. Ibelisse Guardia Ferragutti's new pop-electronic performance group OBOL LE will present an audiovisual performance inspired by traditional tapestries and ceremonies from Bolivia.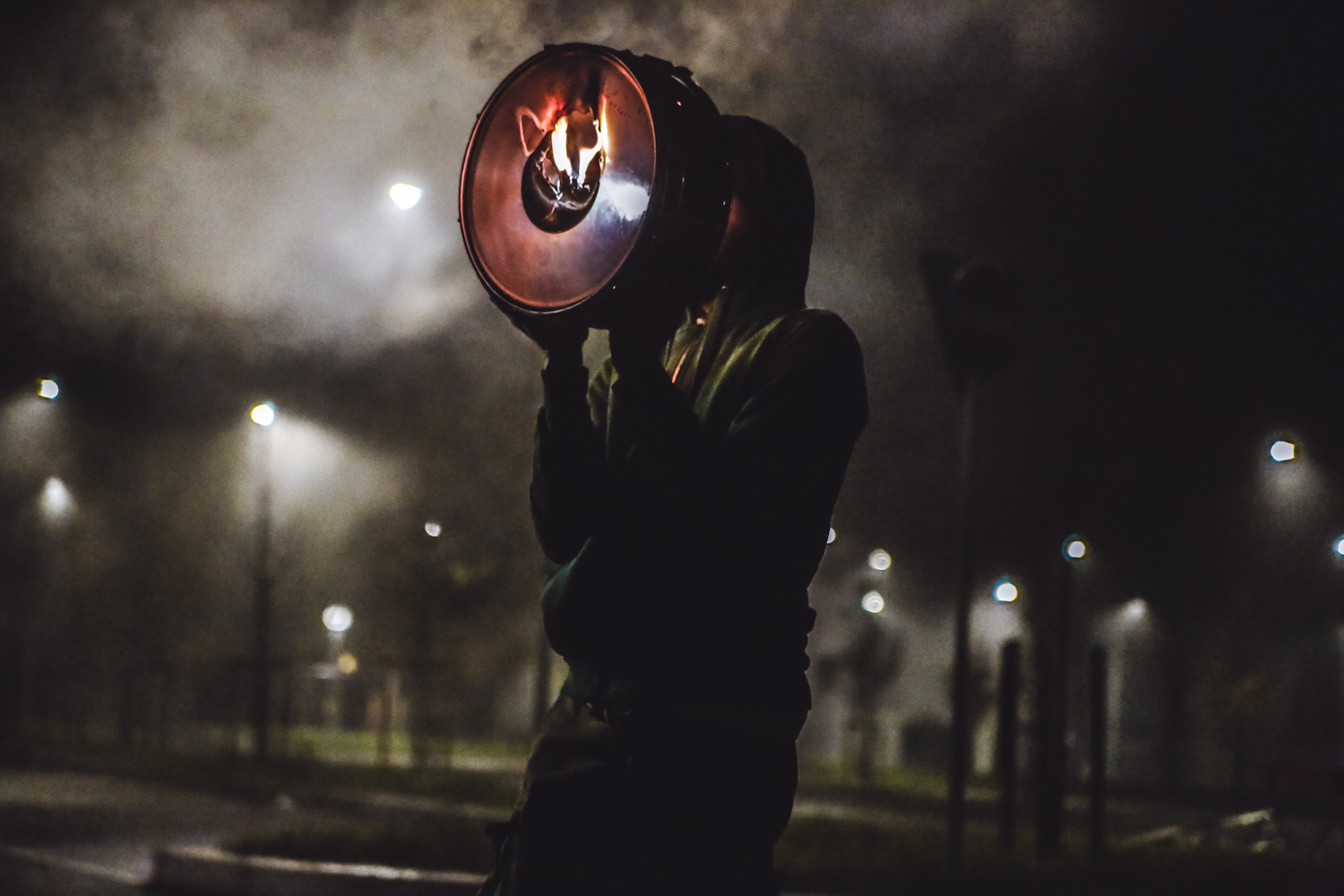 Davide Tidoni is a researcher in the field of sound and listening. He is interested in the relational dimension of listening and the uses of sound in everyday life. With a particular emphasis on observation, action and participation, he realizes a variety of works that include live performances,
workshops and audio projects.

Yuri Landman is a musician and an inventor of musical instruments. Based on prepared guitar techniques, he built his first instrument in 2001 to solve the inaccuracy of instant preparations. He has build experimental for acts such as Sonic Youth, dEUS, Melt-Banana, Rhys Chatham, Ex-Easter Island Head, Half Japanese, Kaki King. In the past seven years he has given over 100 DIY-instrument building workshops in Europe and the US at music festivals, music academies, art academies, concert venues and art spaces.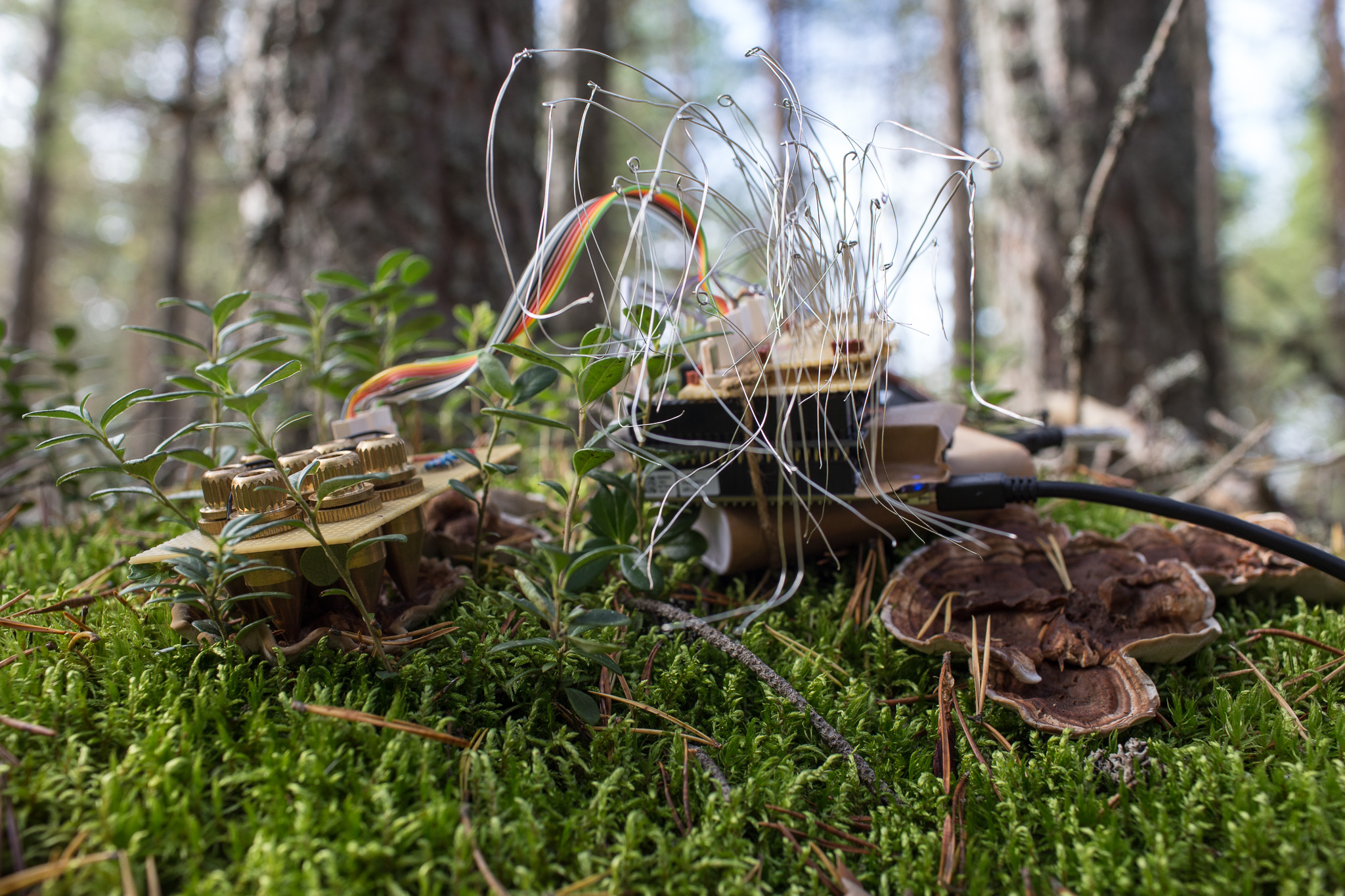 Till Bovermann studied and worked at Bielefeld University where he received a PhD for his work on Tangible Auditory Interfaces. Later, he worked as a post-doctoral researcher on tangible and auditory interaction at the Media Lab of Aalto University, Finland. Since 2014, Till is the principal investigator/UdK Berlin of the 3DMIN project on "Design, Development and Dissemination of New Musical Instruments", a collaboration between UdK Berlin and TU Berlin. Among others, Till has been teaching instrument design and sound technology at various international institutions, among others the IMM in Düsseldorf, at Aalto Universiy and at the institute for time-based media of UdK Berlin. In his artistic works, he addresses the relationship between seemingly contradictory elements, e.g. the digital and physical realm. Till also develops software in and for SuperCollider and runs TAI-stuido.org.
Through her installations and performances, Natali Blugerman creates spaces where the audience can have strong experiences of aspects of the universe we are all part of. Awareness, consciousness, and rawness are some of the keywords in her work. For the last two years she has been working with natural and artificial light, creating observatories with the aim to unlearn the boundaries of vision, to see more than what we are used to seeing, and expanding awareness of the connection between outer and inner worlds.
OBOL LE is the pop-electronic performance group of Ibelisse Guardia Ferragutti with artists from Amsterdam and Chicago. They explore the musical meanings of old carpets from Bolivia, which are woven as graphic scores. This happens during the ceremony Phujllay from Los Andes; in this ceremony seasons are considered as sound periods, and drones are learned from the Sirenes (mythical creatures that live between the upper world and the under world). Carpets are woven with the graphic translation of the drones and songs that are being played throughout four months continuously. Inspired by the cosmological vision of these rugs, the group is working on sound material presented in a visual concert setting. Working from a cross-cultural and interdisciplinary point of view we weave life's fragile relationships, evoking mystical realms yet daring to bridge it with pop culture and electronic storytelling.
OBOL LE is:
Ibelisse Guardia Ferragutti (BO/BRA): Performance, vocals, electronics
Frank Rosaly (US): drums, electronics
Jochem van Tol (NL): modular synthesizer
Harpo 't Hart (NL): keys, algorithm/projection, synthesizer
No Patent Pending #28 is presented with the support of Stroom Den Haag, Gemeente Den Haag and the Creative Industries Fund NL in collaboration with DCR guest studios and Stichting WD4X.