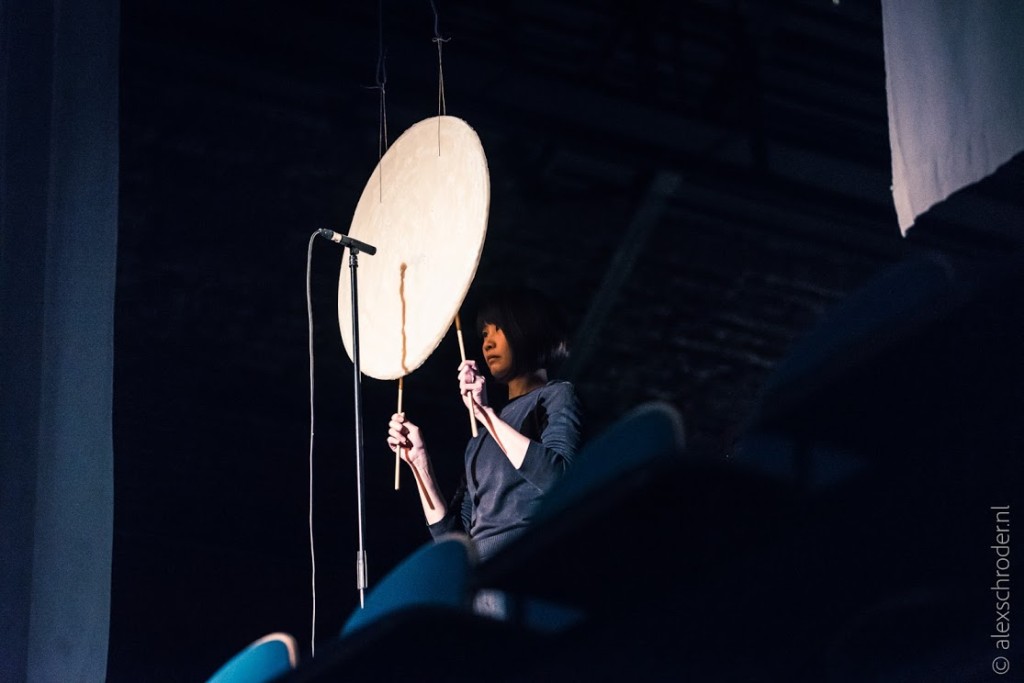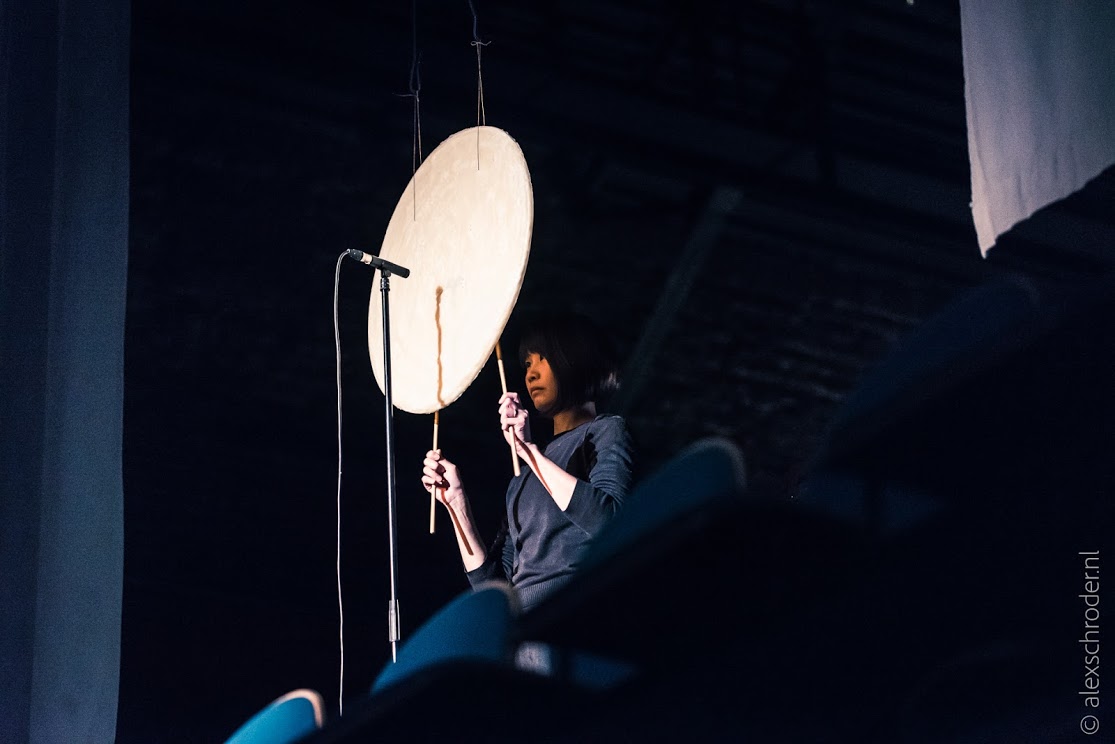 October 17th 2017
STUK, Leuven
Performances by: Wen Chin Fu, Yuri Landman, Mariska de Groot and Jo Caimo
In collaboration with Overtoon – platform for sound art.
iii presents the 30th edition of its nomadic performance series No Patent Pending at STUK, Leuven's house for Dance Image and Sound. For this first edition of the series at STUK,  iii has selected 4 works produced within the context of iii's program in The Hague between 2015 and 2017.
Ideophones made of crystallised sugar by Wen Chin Fu will resonate at the opening of the program. Yuri Landman will present a newly commission work using self-made automated string instruments tuned to alternate musical scales. A drawing machine inspired by the 19th century Harmonograph created by Mariska de Groot will project images and sounds oscillating between harmony and chaos. Closing the evening the audience will be invited to participate in a choral performance by Jo Caimo.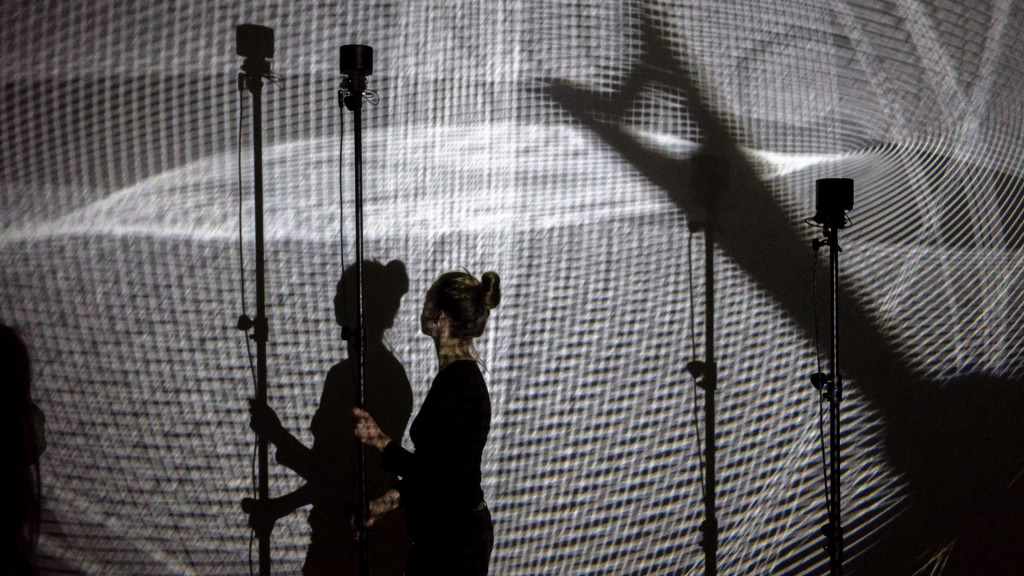 Wen Chin Fu graduated in 2006 from the Classical Music Department of Shih Chien University, Taipei, and continued her studies at the ArtScience interfaculty of The Hague, where she graduated in 2010. Her performances explore the relationship between physical movement, sound and the environment. A key element of her practice is concentration, which opens the senses for perceiving things through new perspectives.
Yuri Landman (1973) is a musician and an inventor of musical instruments. Based on prepared guitar techniques, he built his first instrument in 2001 to solve the inaccuracy of instant preparations. He has built experiments for acts such as Sonic Youth, dEUS, Melt-Banana, Rhys Chatham, Ex-Easter Island Head, Half Japanese, Kaki King.
Intrigued by the phenomena and history of optical sound, Mariska de Groot (1982, NL) makes and performs comprehensive analog light-to-sound instruments and installations which explore this principle in new ways. Her work often has a reference to media inventions from the past, with which she aims to excite a multi-sensorial and phenomenological experiences in light, sound, movement and space
Jo Caimo is a visual artist, composer, performer and musician. He studied media-art at KASK Ghent Belgium. He works with reporting, sound recording, video installation, Gesamtkunstwerk, performance, internet based things. He uses music and new media as a basis to make spatial work. New mainstream media like Skype, bluetooth, html, Wifi, and 3G are used by him in several ways.
No Patent Pending is a nomadic performance series presenting radical interdisciplinary practices that engage with sound, image, space and the body. Imagining new tools to articulate everyday phenomena, extending the body, remapping sense perceptions, hacking and reinventing existing media and codes, creating time and space for events which find their preferred storage medium in the memory of participants.