Photo by Pieter Kers | beeld.nu
April 30, 2019
iii workspace, Willem Dreespark 312, The Hague
Doors open 20:00, starts 20:30
Ticket €5-€10 sliding scale, free for We Are Public members
Presented in collaboration with Q-O2 and STUK
Performances by: Akio Suzuki & Aki Onda, Kunrad & Paper Ensemble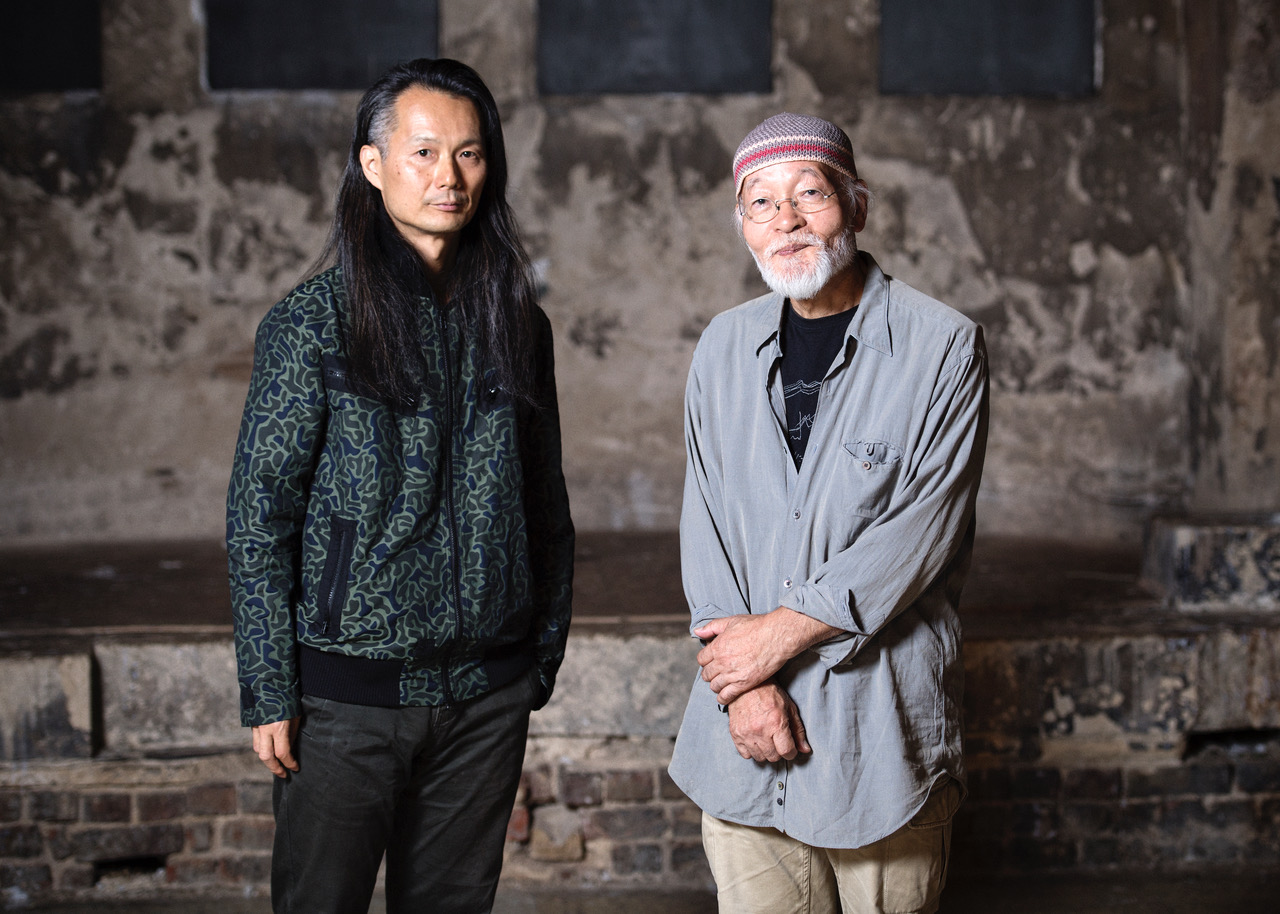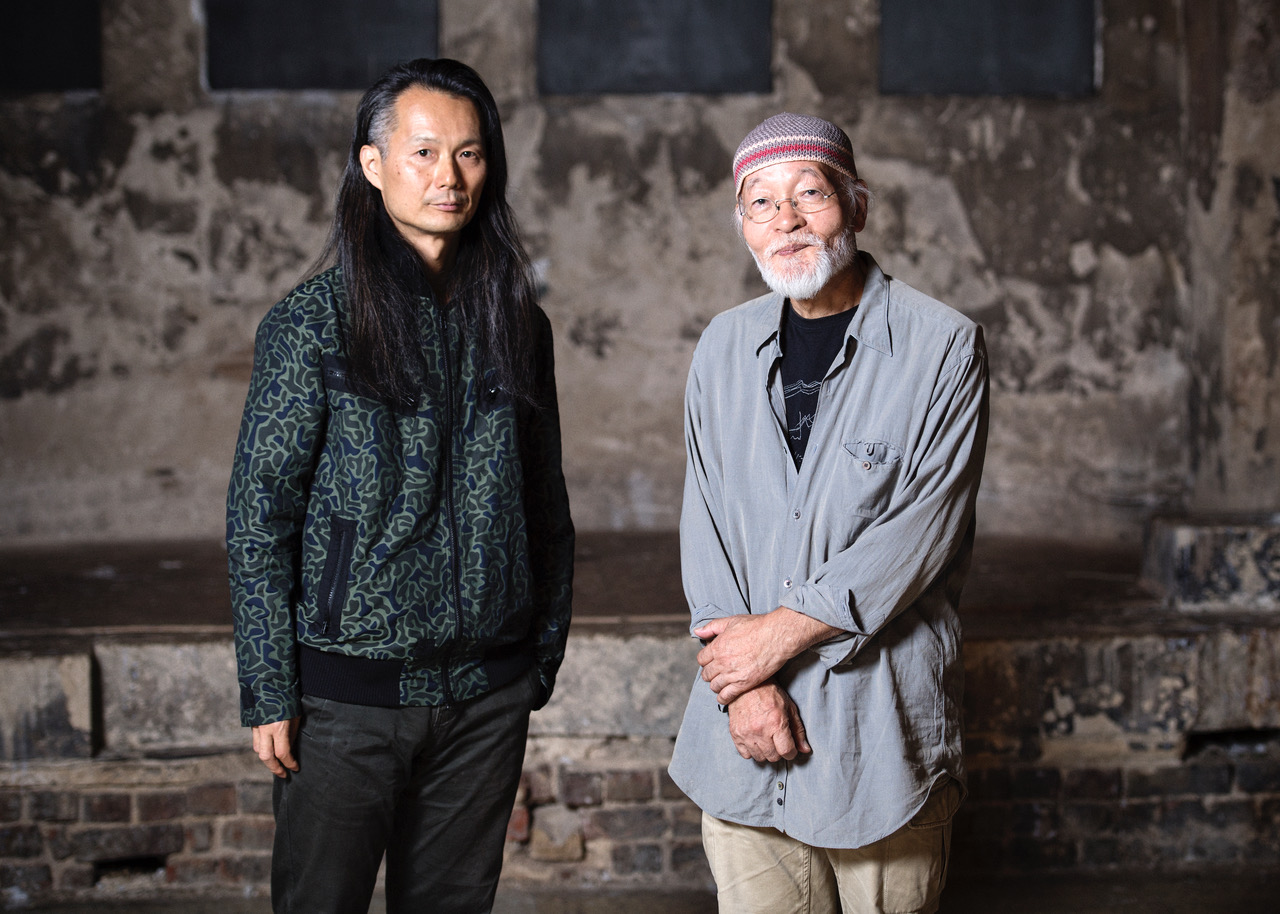 Though they differ in generation and performance practice, the NYC-based Onda (b.1967) and the Kyotango-based Suzuki (b. 1941) share an astonishingly inventive, open- ended, and spontaneous approach to the infinite and variegated possibilities of sound. Since initiating a collaborative relationship in 2005, the duo have embarked on a number of tours in Europe and Asia, exploring site-specific locations ranging from an abandoned factory on the outskirts of Brussels to an underground parking lot in Glasgow.
Onda and Suzuki perform by utilizing unconventional and self-made instruments including analog cassette Walkmans and radios, found pieces of wood, nails, hammers, buckets, marbles, and glass jars, allowing the individual architecture and acoustics of the various sites to guide the flow and development of the performances. The performance begins with the artists in the middle of the space, surrounded by the audience, before gradually moving throughout the environment as the performance unfolds.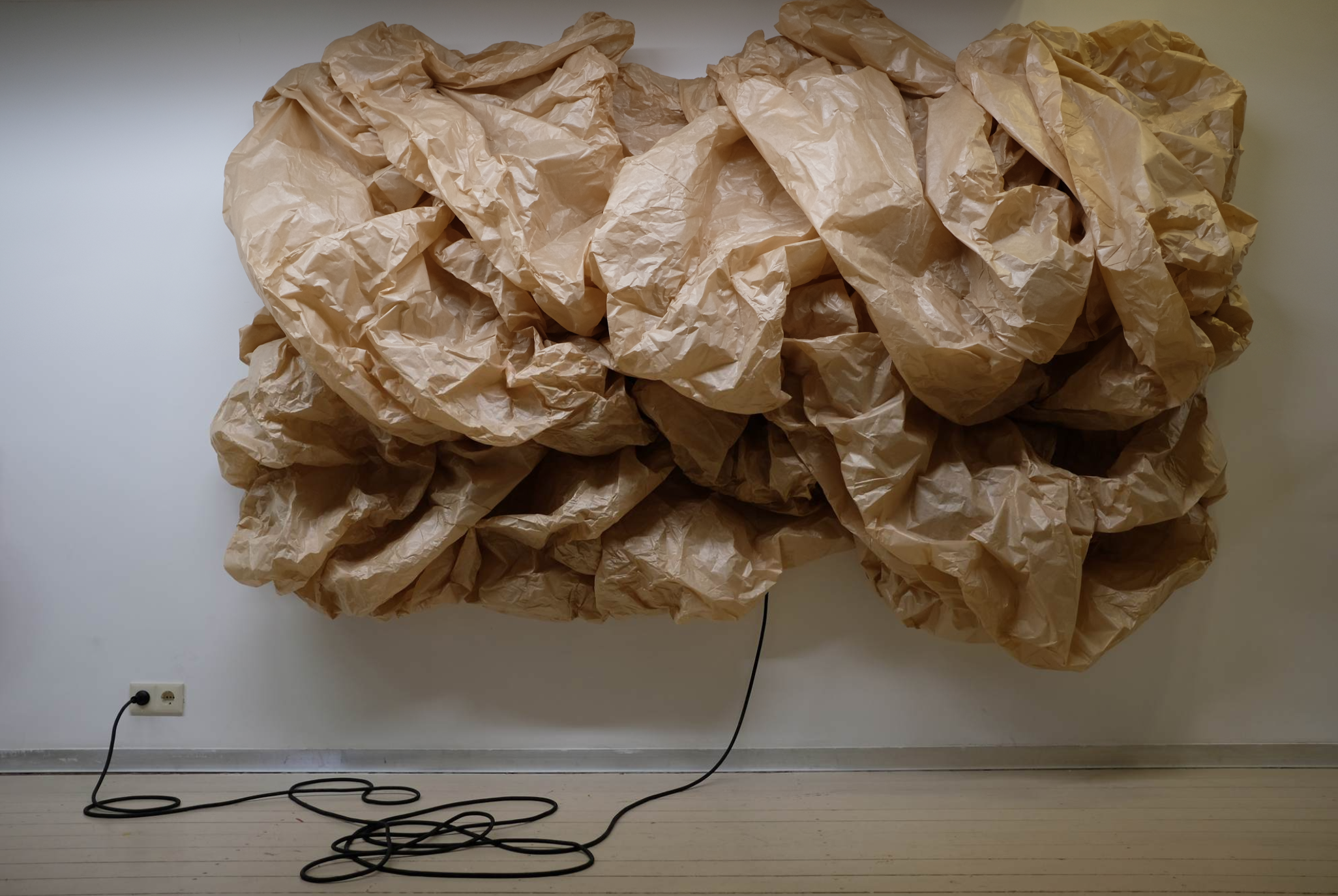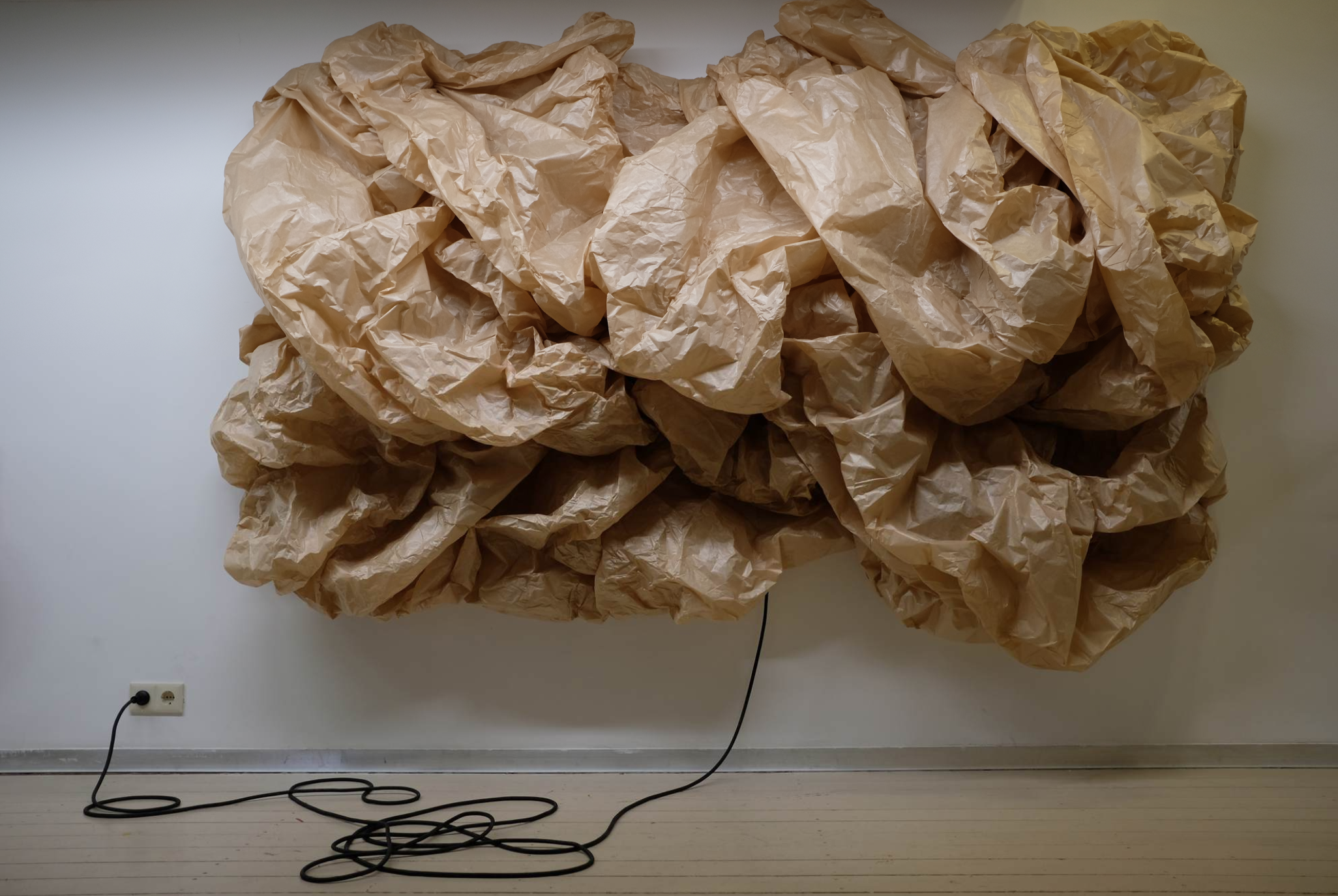 Kunrad makes sound art, compositions and performances. Sound is always at the centre. He completed his Bachelor in Composition Electronic Music at the University of the Arts Utrecht and his Master in ArtScience at the Interfaculty ArtScience in The Hague. Kunrad currently focuses on paper as a material. For future works he has ideas involving cranes, waves, churches, factory halls, stones, sterling, writing, shortwave radio, sliding, pebbles, ceramics, bunkers, stripes, leaves, dropping, dripping…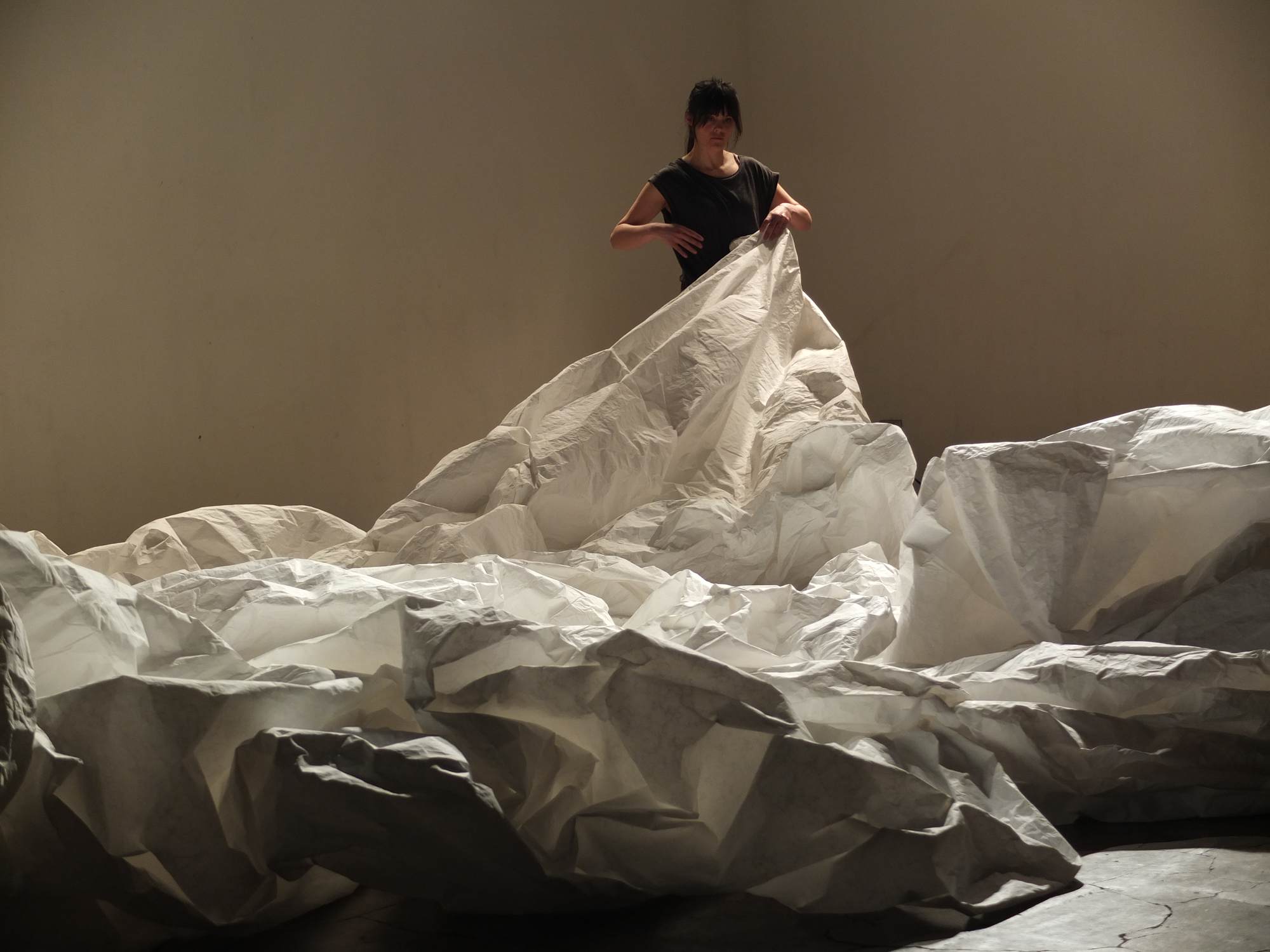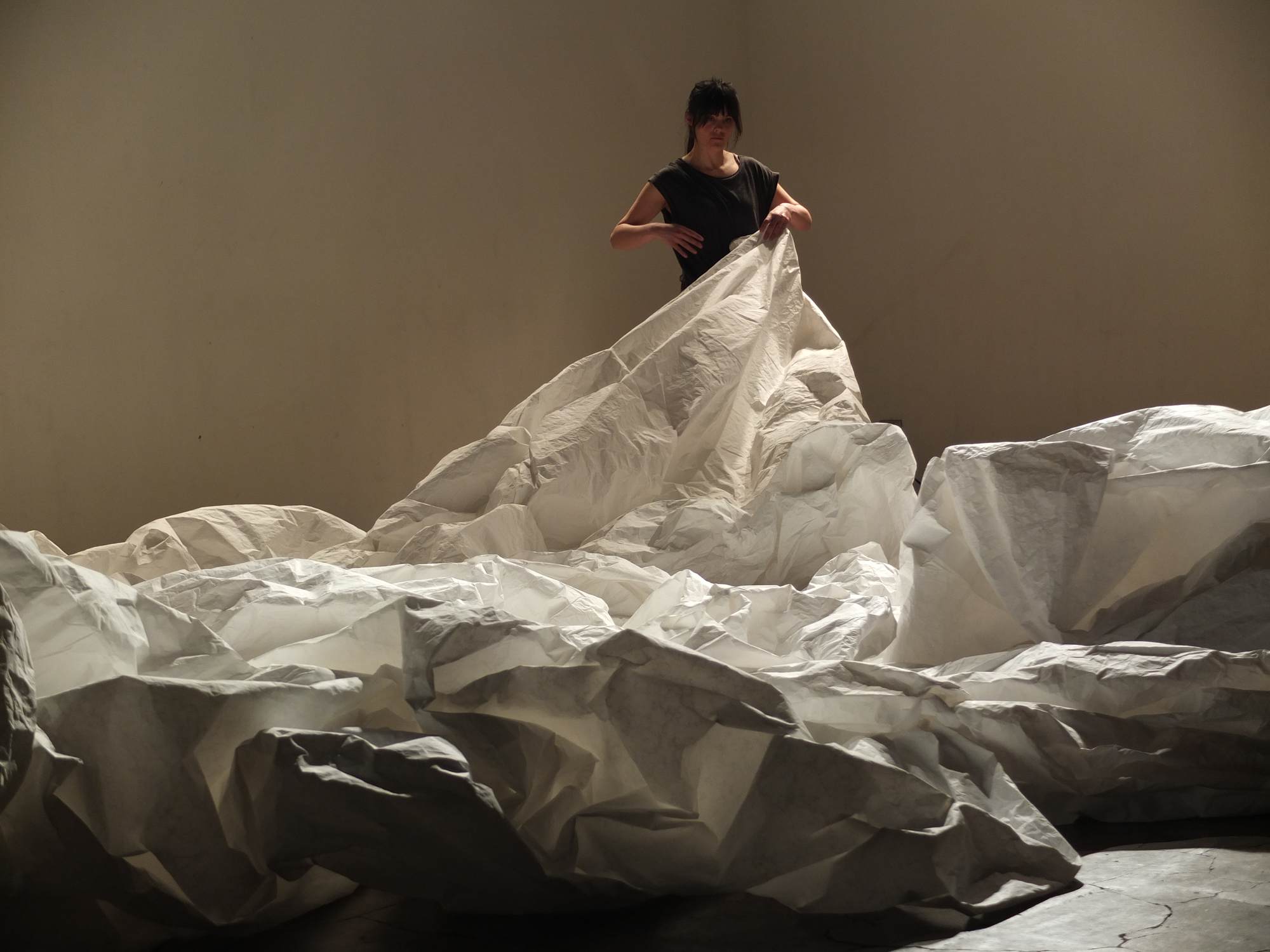 Paper Ensemble was founded by Jochem van Tol in 2007 and developed with Ibelisse Guardia Ferragutti. Jochem invented a series of sculptural paper instruments which emerged from a research about sound, listening and composition. The Paper Ensemble gives the visitor the opportunity to have an aesthetic experience that would remain hidden if not presented through the work of art. They challenge the borders of what we would define as an object, an image or a (musical) sound. They could be heard as regular sounds, or (when blowing against a sheet of the thinnest paper) not been heard at all, but by putting these sounds in a specific composition, well timed and precisely played, the sounds attain a musical and performative quality that challenges the visitor's awareness of sound and music in general. The Paper Ensemble catches the magic of a silent material and enlarges it in a poetic and moving way.
On the occasion of No Patent Pending #35,  Paper Ensemble will consist of Ibelisse Guardia Ferragutti, Klara Alexova, Marielle Groven, and Jochem van Tol.
No Patent Pending is a nomadic performance series presenting radical interdisciplinary practices that engage with sound, image, space and the body. Imagining new tools to articulate everyday phenomena, extending the body, remapping sense perceptions, hacking and reinventing existing media and codes, creating time and space for events which find their preferred storage medium in the memory of participants.
No Patent Pending #35 is presented by iii in collaboration with WD4X and with the support of Stroom Den Haag and Gemeente Den Haag. The participation of Akio Suzuki and Aki Onda is made possible in collaboration with Q-O2 and STUK.