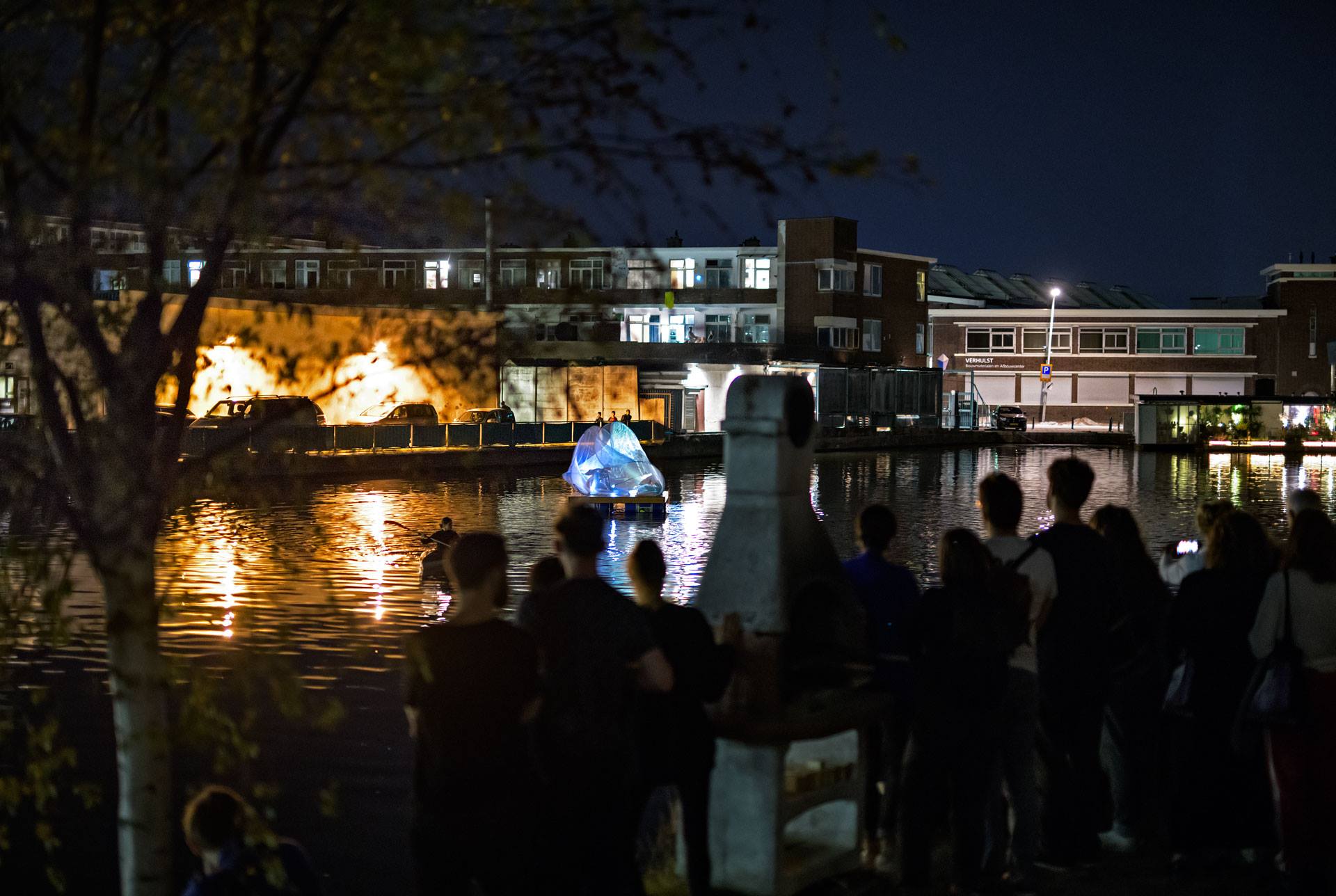 Photo by Pieter Kers | beeld.nu
May 15, 2019
iii workspace, Willem Dreespark 312, The Hague
Doors open 20:00
Event starts 20:30
Tickets: €5-€10 sliding scale
Performances by Pierre Berthet & Rie Nakajima and Leslie Nagel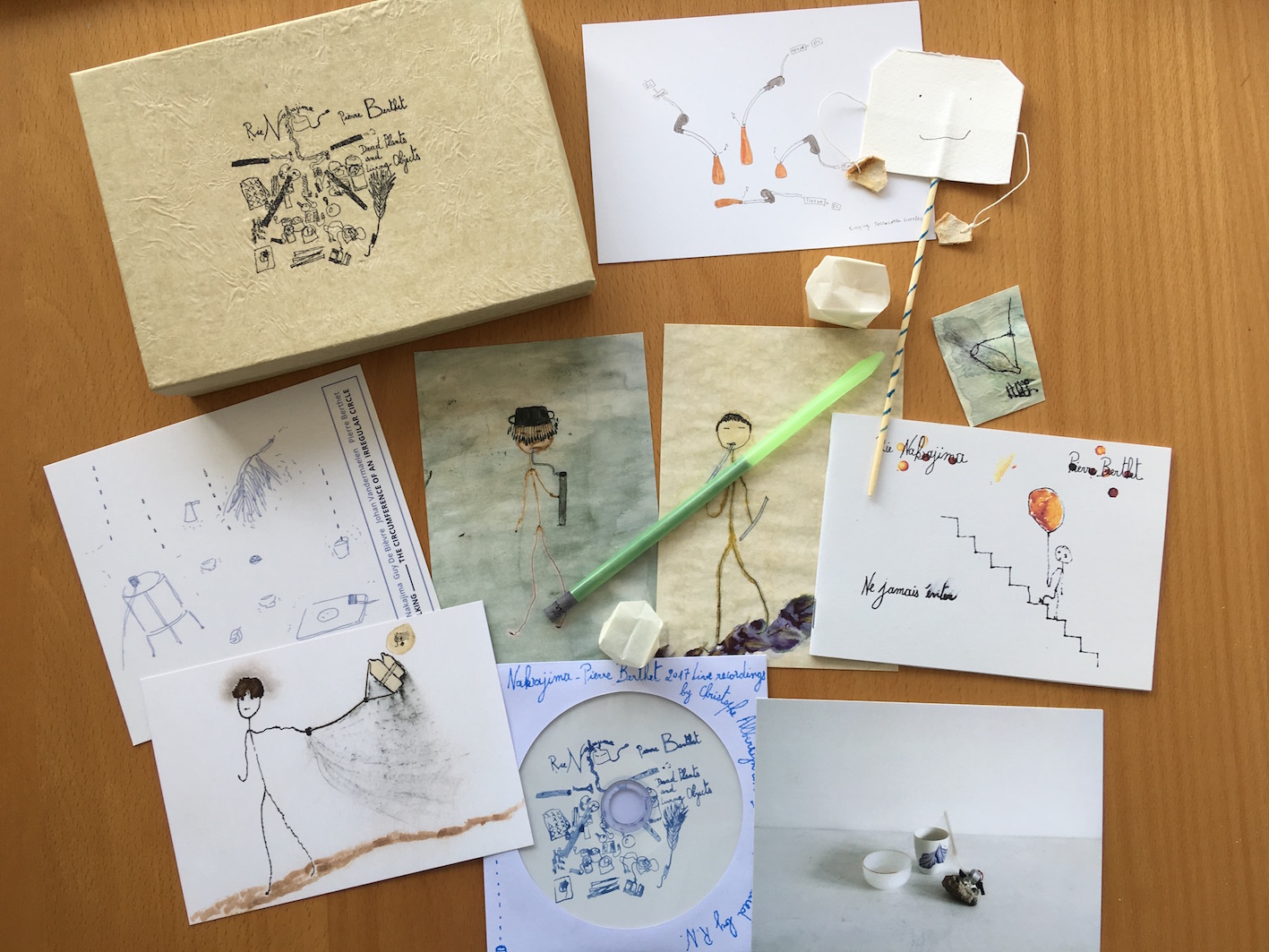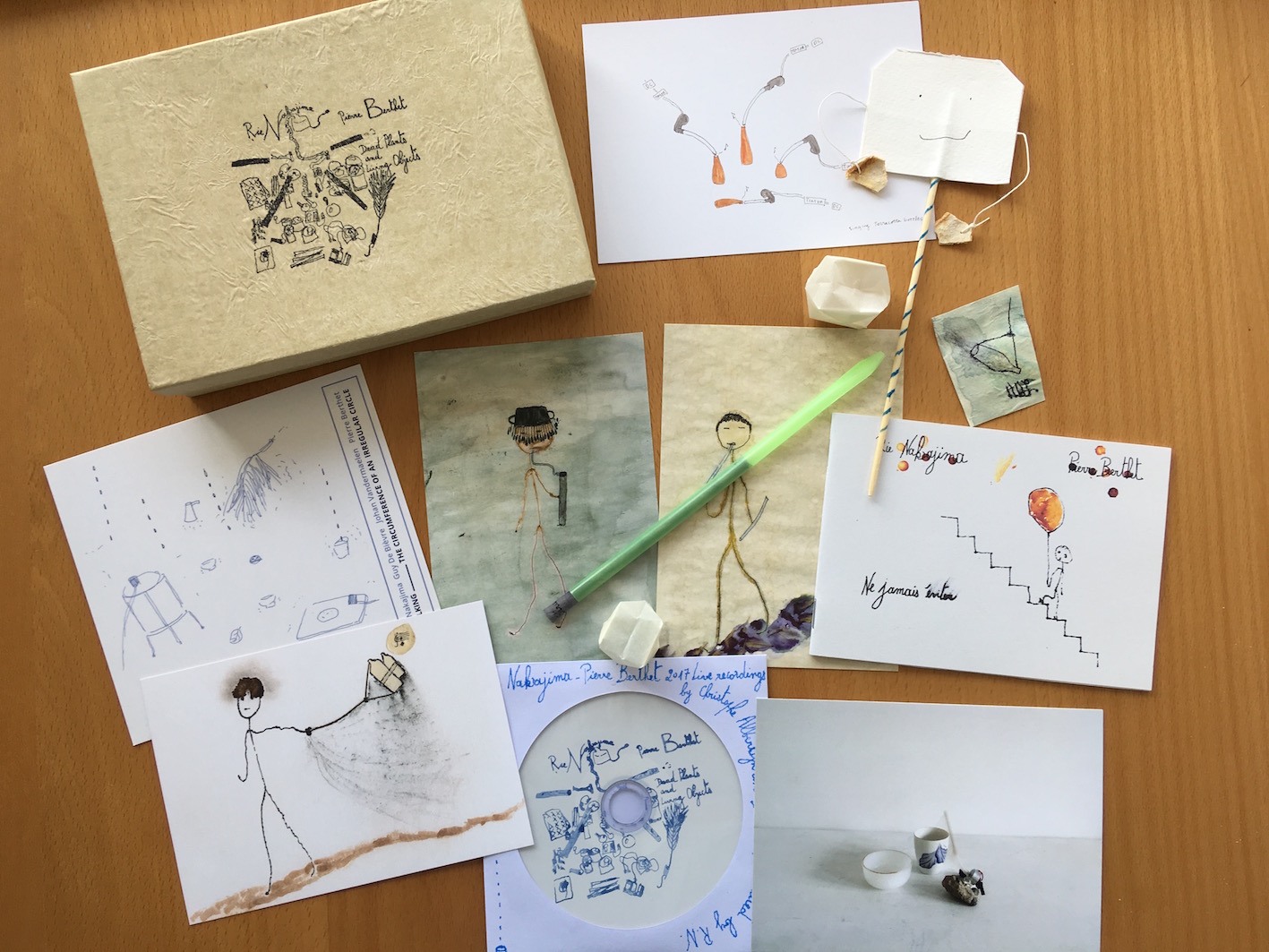 Pierre Berthet & Rie Nakajima will present their collaborative project Dead Plants & Living objects.
Rie Nakajima and Pierre Berthet have been creating various ways to vibrate things so that their acoustic shadows dance around: invisible air volumes that reshape constantly, move in the space, enter in the most secret places and inside ourselves. A way to get closer to things inherent spirits is to listen to them. Eventually encouraging them to produce sounds and resonate by various means: to hit, caress, shake, beat, scrape, scratch, claw, boil, clap, rattle, rock, throw, move, magnetize, clamp, cook, pinch, galvanize, motorize, bow, blow, pluck, heath up, let flow, freeze, drop, drip, connect, roll, mix, extend, sing…
Rie Nakajima is a Japanese artist working with installations and performances that produce sound. Her works are most often composed in direct response to unique architectural spaces using a combination of kinetic devices and found objects. She has exhibited and performed widely both in the UK and overseas and has produced 'Sculpture' with David Toop since 2013. She has recently had her first major solo exhibition at IKON Gallery in Birmingham.
Pierre Berthet lives and works in Liège, Belgium. Musician, composer, inventor, craftsman. He studied percussion with André Van Belle and Georges-Elie Octors. Improvisation with Garrett List. Composition with Frederic Rzewski. Music theory with Henri Pousseur. He designs and builds sound objects and installations (steel, plastic, water, magnetic fields, …). He presents them in exhibitions and solo or duo performances.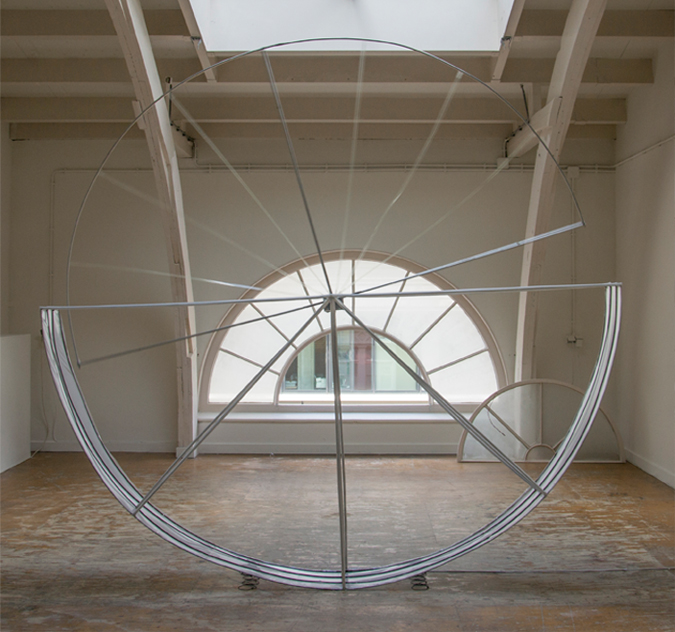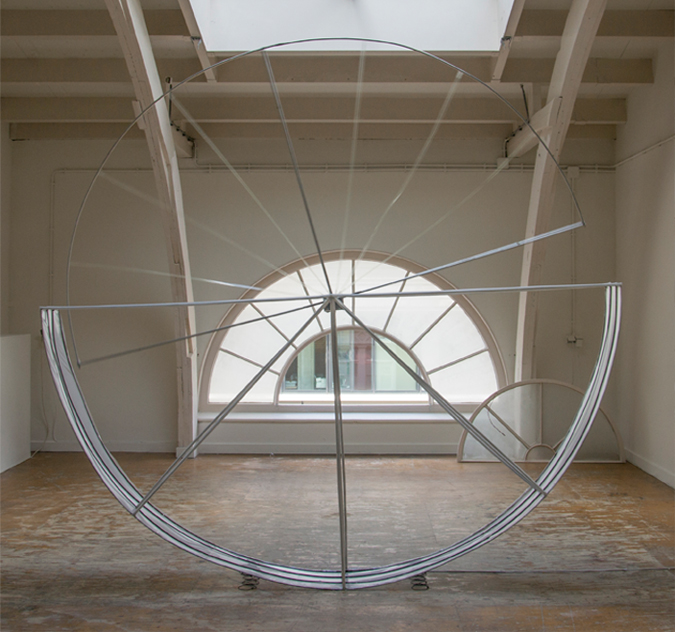 Leslie Nagel's sculptures squeak, grind, tap, shock and crack. The squeak of styrofoam can give anyone goosebumps. Foil can pleasantly crackle. It releases energy able to affect inner movements and impulses. Such energy drives Leslie to make things. She gathers materials around her like; plastic, fabric, rope, polystyrene because she is interested in how they react to her manipulation of them. She keeps the material in motion and often use motors that let it swing, sway end tremble. With this collection she makes her sculptures.
No Patent Pending is a nomadic performance series presenting radical interdisciplinary practices that engage with sound, image, space and the body. Imagining new tools to articulate everyday phenomena, extending the body, remapping sense perceptions, hacking and reinventing existing media and codes, creating time and space for events which find their preferred storage medium in the memory of participants.
No Patent Pending #36 is presented by iii in collaboration with WD4X and with the support of Stroom Den Haag and Gemeente Den Haag.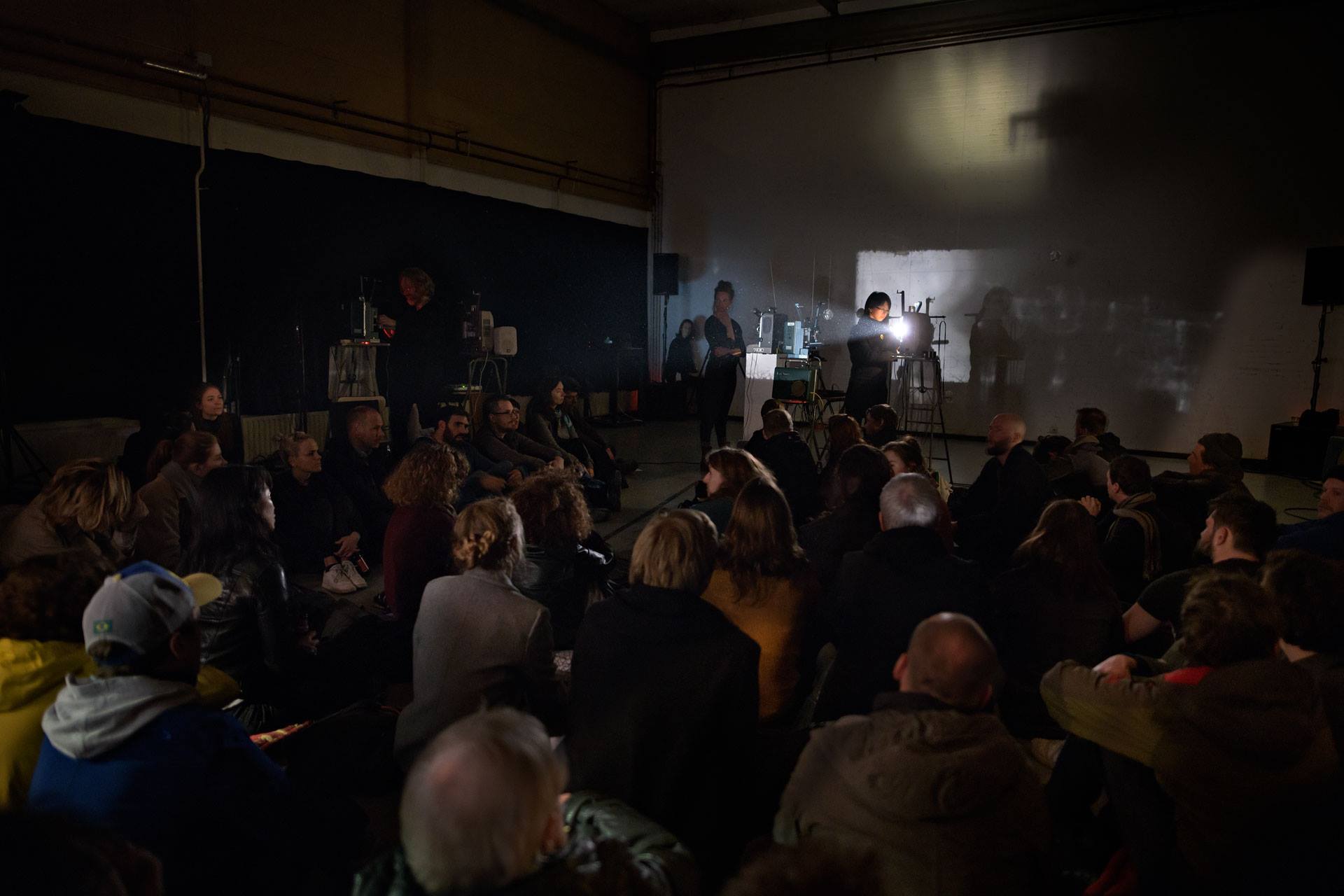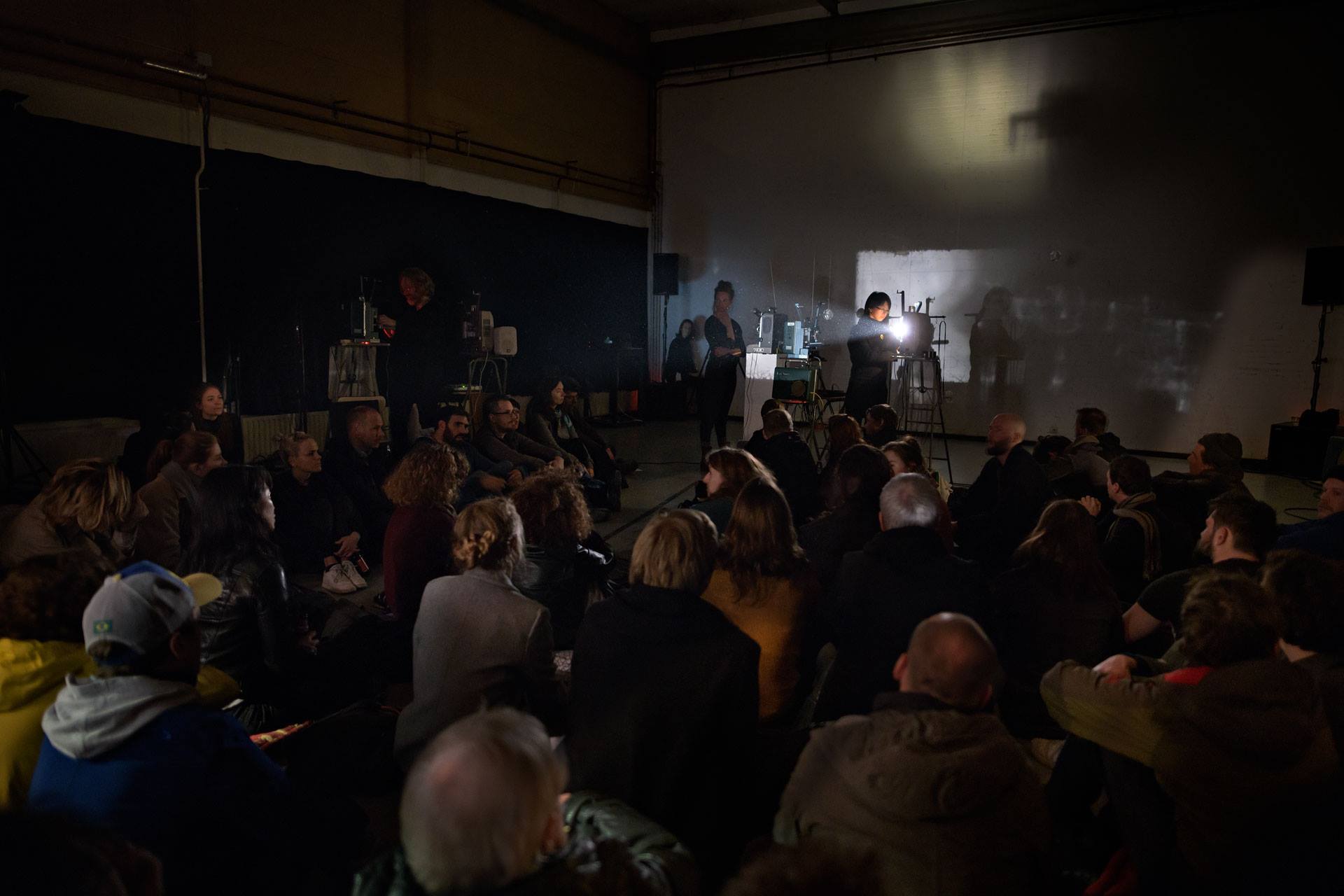 Photo by Pieter Kers | beeld.nu