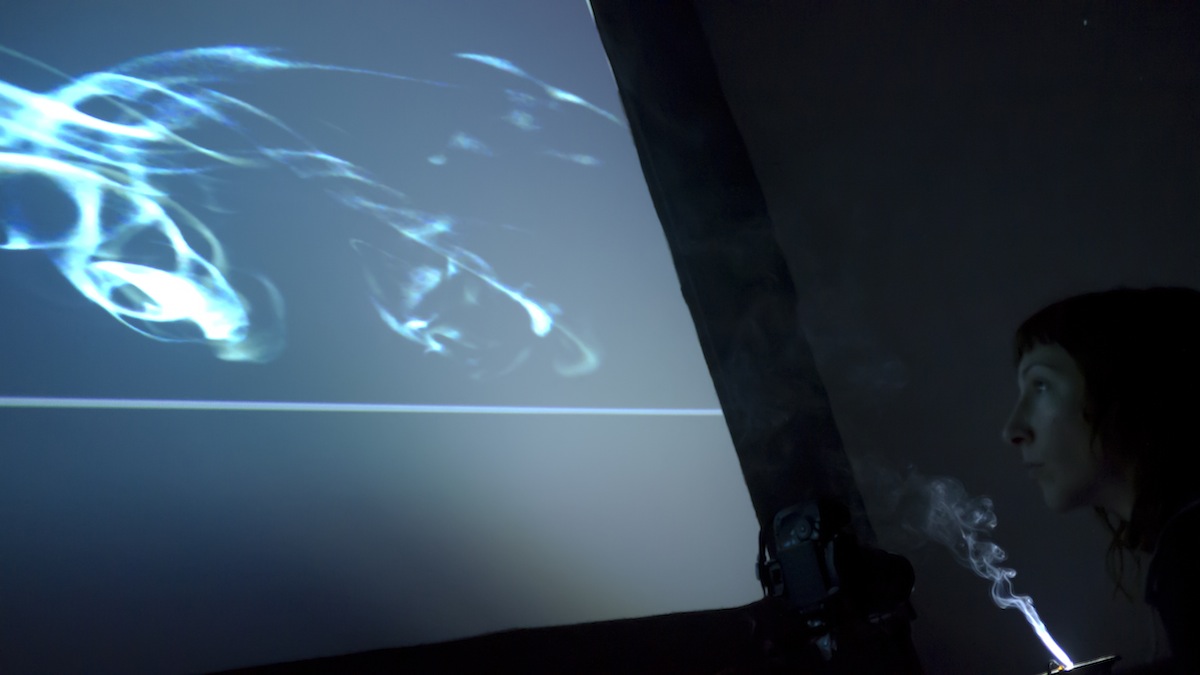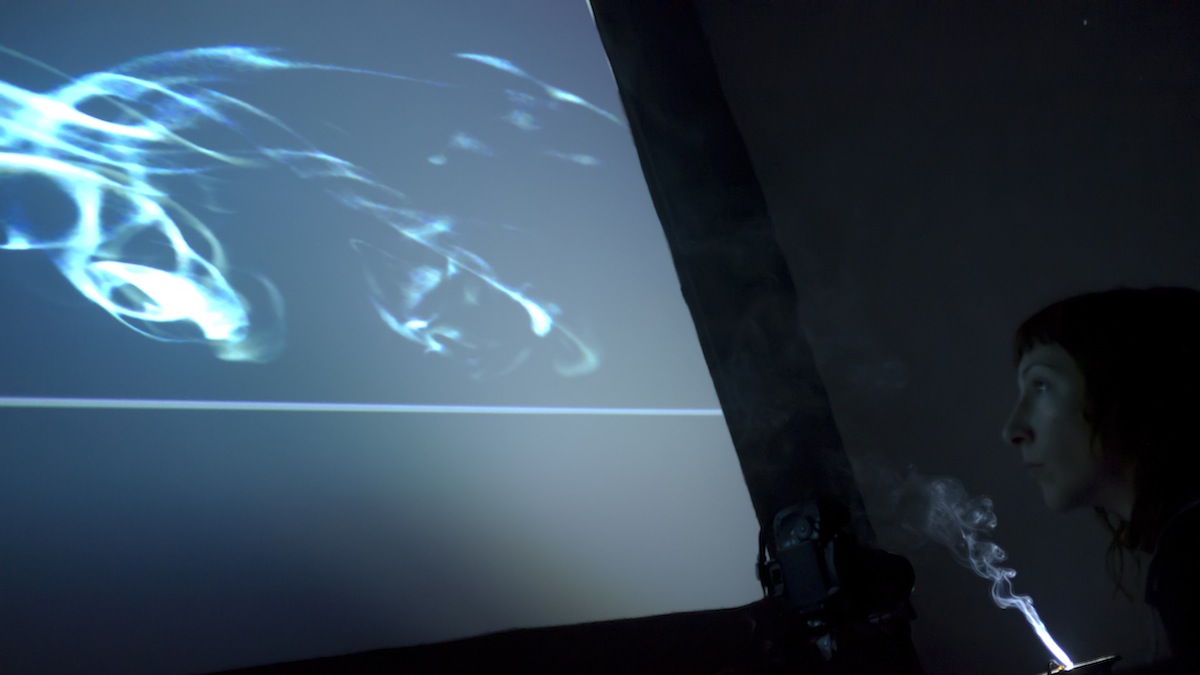 Transitory Presences is an encounter between scent, sound and ephemeral silhouettes, where aromatic smoke dances reveal the vibratory motion of  sound. Volatile spirals and semi irregular shapes are sculpted in the vapours of lighted incense, held and set in motion by a vibrating speaker membrane and illuminated by pulsating light that reacts to the dynamics of the sound.
This project, developed between 2014 and 2015, is presented in different formats, either as a solo performance, as an installation or in collaboration with other sound artists.
The following documentation shows Transitory Presences #02 as a live audiovisual performance in a cinema theatre.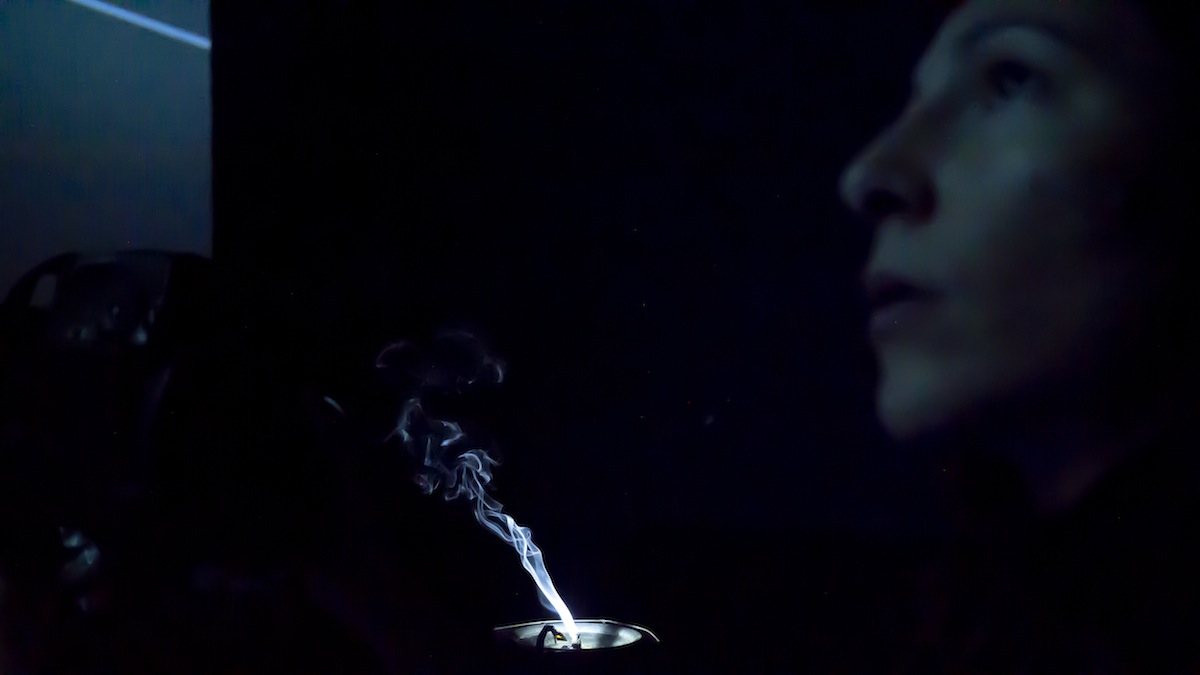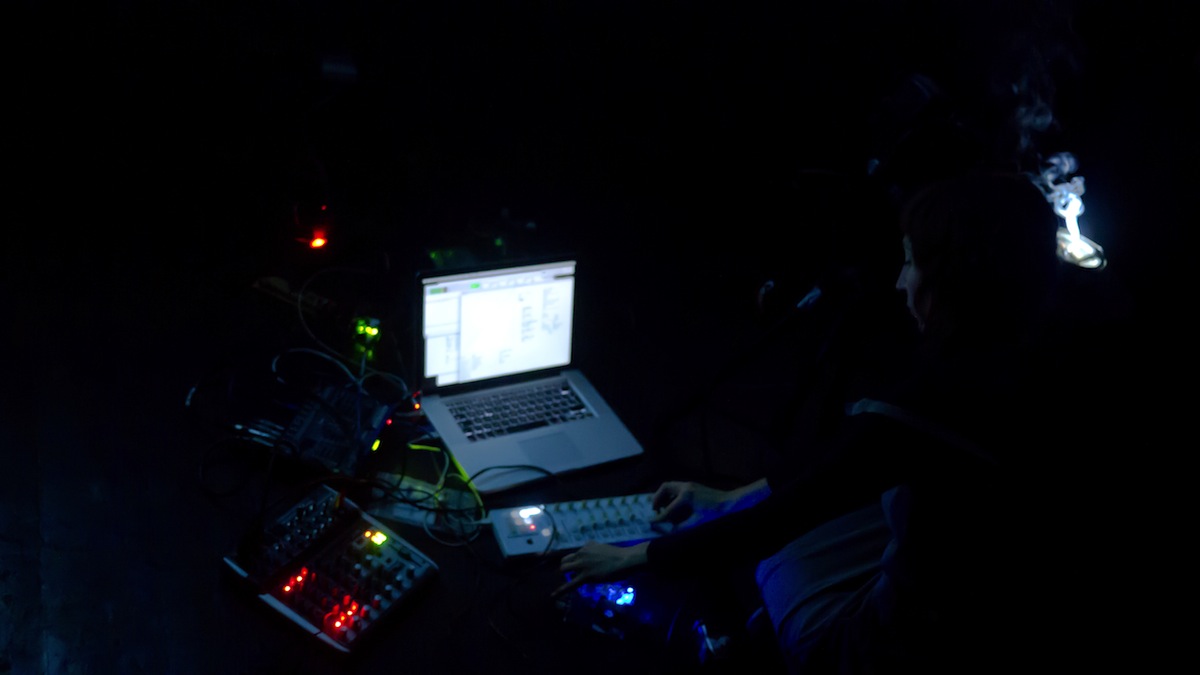 And here it is presented as a performative installation at MoKS in Estonia.