iii is seeking to fill the position of Agency Coordinator. The Agency Coordinator works within the iii team to develop international connections in the field of Art, Science & Technology, promoting the circulation of artists and facilitating cultural exchanges. The role has a fixed base salary equivalent to 0.25 fte as well as a variable component that is project based.
We are looking for candidates with the following:
– Education in Art and Business or equivalent study or experience
– Previous experience working in an international context
– Up to date on current developments in culture on an international level
– Eager to learn and grow with a rapidly growing organisation
Skills required:

– Excellent networking skills
– Excellent in person and email communication
– Writing art related texts
– Preparing image based art portfolios
– Negotiating agreements
– Handling budgets
– Teamworking
Tasks that the job involves:
– Liaising with current and potential partners of iii
– Seeking and developing new business opportunities
– Travelling to fortify relations, visit international institutions and events
– Inviting international professionals to iii for private viewings, networking events and studio visits
– Offering mediation services to artists, handle client relations, representing the artist's interests
Payment:
The base salary is based on a full time salary of €3,075 per month, which amounts to €768,50 per month for 0.25 fte. In addition there is 8% holiday allowance. For the salary we follow the guideline of De Zaak Nu. 
This base salary is expected to grow over time based on the income generated by the agent, with additional remuneration covered from the budgets of projects secured by the Agency.
There is a separate budget for travel required for visiting (inter)national institutions.
How to apply:
Send us a letter of motivation (max 1 page) together with relevant CV and link to any online material documenting previous experience.
Email to: matteo@instrumentinventors.org
Deadline: per direct
References: 
iii agency dossier -> https://instrumentinventors.org/wp-content/uploads/2021/12/iii_agency-dossier.pdf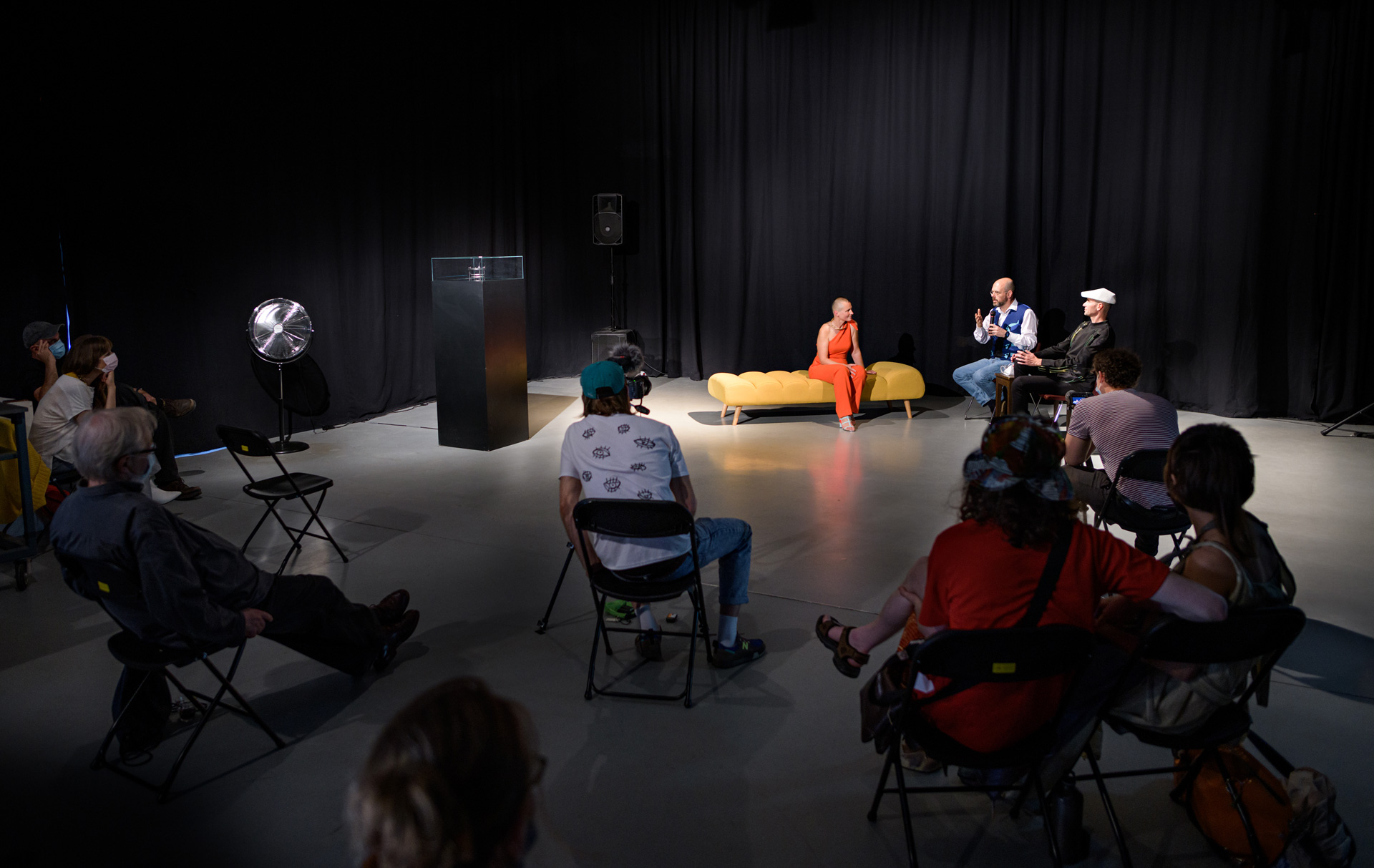 About iii:
iii is an artist run, community platform supporting new interdisciplinary practices linking performance, technology and the human senses. Arising from the ArtScience tradition of The Hague, iii strives to balance technological innovation, theoretical reflection and human experience. iii contributes to international developments in the field of Art, Science & Technology, functioning both as a cultural incubator supporting research and creation, and as an agency connecting creators to a broad audience via a wide (inter)national partner network.
About iii Agency:
iii has functioned as an artist-run agency since 2013, promoting cutting edge work in Art, Science & Technology internationally and facilitating the circulation of artists.
The research conducted within iii finds output in the form of performances, exhibitions, workshops and artist talks in the context of cultural festivals, music and theatre venues, museums, art galleries, academic conferences and research centers.
iii caters to audiences which are curious and eager for new experiences. iii offers experiences that are situated in the real world, that use a combination of unprecedented yet accessible technologies to harness physical and perceptual phenomena in ways that press at the boundaries of ordinary human experience.
The agency offers both individual works and fully curated shows. Shows curated by iii can present a selection of existing works as well as a program of completely new commissions developed for a specific space and occasion.
In 2019 the circulation program of iii reached record results: over 80 presentations, reaching over 30,000 visitors in The Netherlands and over 10,000 abroad.