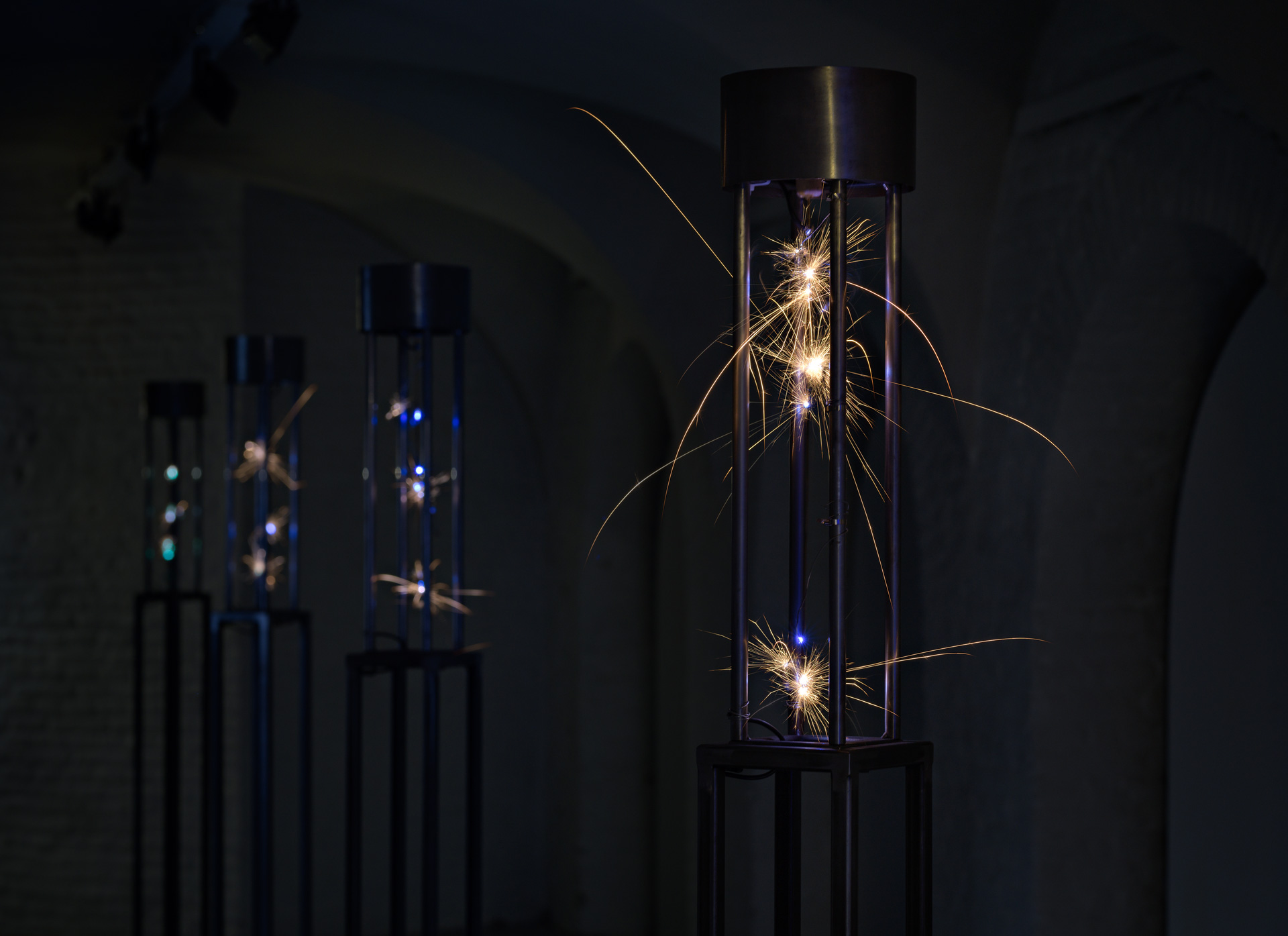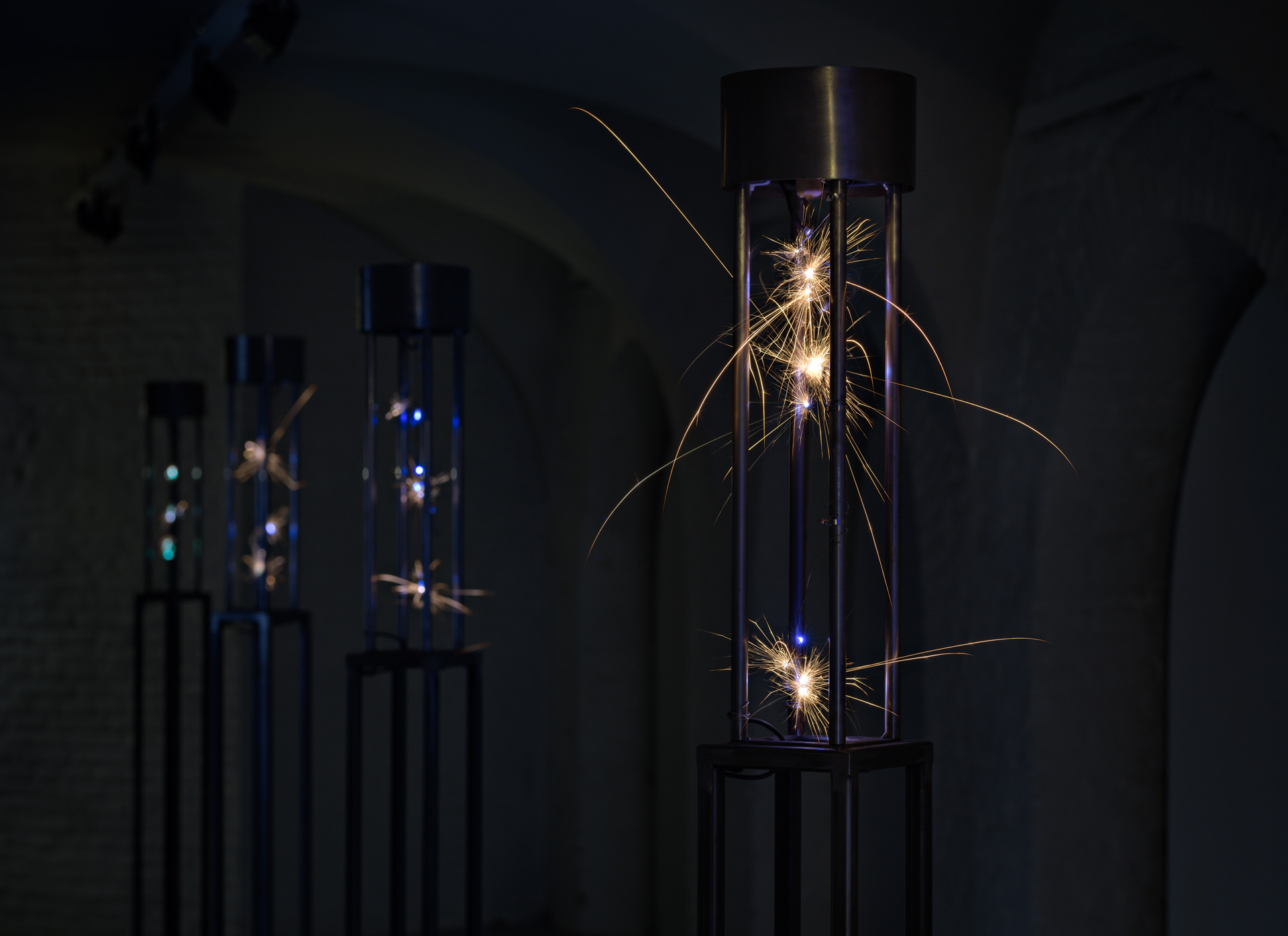 What better to do during the lethargic season than to take a moment to think back on what happened over the past year? What was really important? What did we miss? Over the past weeks we have been busy sifting through the aftermath of surprising, hectic, often intense and challenging adventures. The result is a lot of new material available for you to read, watch and listen to while wrapped up in warm blankets. Here is a summary to guide you through it.
The program of iii in 2017 opened under the auspices of the programmatic theme "prototyping new rituals". We conclude that while tinkering with bodies and electricity, origami and explosions, sound and architecture, stones and fingers, we have been "playing with fire or feathers", or trying (and sometimes failing) to venture with gentleness into (for us, thus far) unknown (and sometimes risky) territories.
In the Reading Room we practiced how to conduct research outside of an academic setting. In addition to holding regular gatherings, we have started to publish a series of interviews which relay the topics of discussion. We organised the symposium "The Craft of Experience Design" asking questions such as "How do you set the rules for a game that's not about winning or losing, but about experience?" Listen to how 6 different speakers answer this and other questions in the documentation which is now fully accessible online. The symposium was accompanied by the exhibition "Performance, Objects, Bodies", now portrayed in this excellent video by Tanja Busking.
In parallel to running our program, in 2017 we have established a new self-managed workspace which now provides long-term working facilities for 16 artists. In addition to our regular members, at the workspace we also hosted 7 (inter)national residencies and presented many new projects during our No Patent Pending performance series. Here are two fresh video interviews with our guest residents Peter Bosch and Cathy van Eck. Finally we have added 14 new works in our agency portfolio that are available for distribution, they are too many to list them here but make sure to check them out!
Throughout 2017 we have worked with partners including Stroom Den Haag, Quartair, Korzo, Tetem, November Music, Veenfabriek, Hubs Immersive, STUK, Transmediale and many others to bring our creations out in the world, for a total of over 70 presentations in The Netherlands and abroad, reaching over 8000 people. To make all this happen, we raised €83,405 from public funds and generated €84,427 in direct income. We thank our supporters for their generosity: Stroom Den Haag, The Municipality of The Hague, The Creative Industries Fund NL, Prins Bernhard Cultuurfonds and the Danish Arts Foundation but above we thank everyone in our unorthodox organisation for their tireless dedication to remaining on the edge!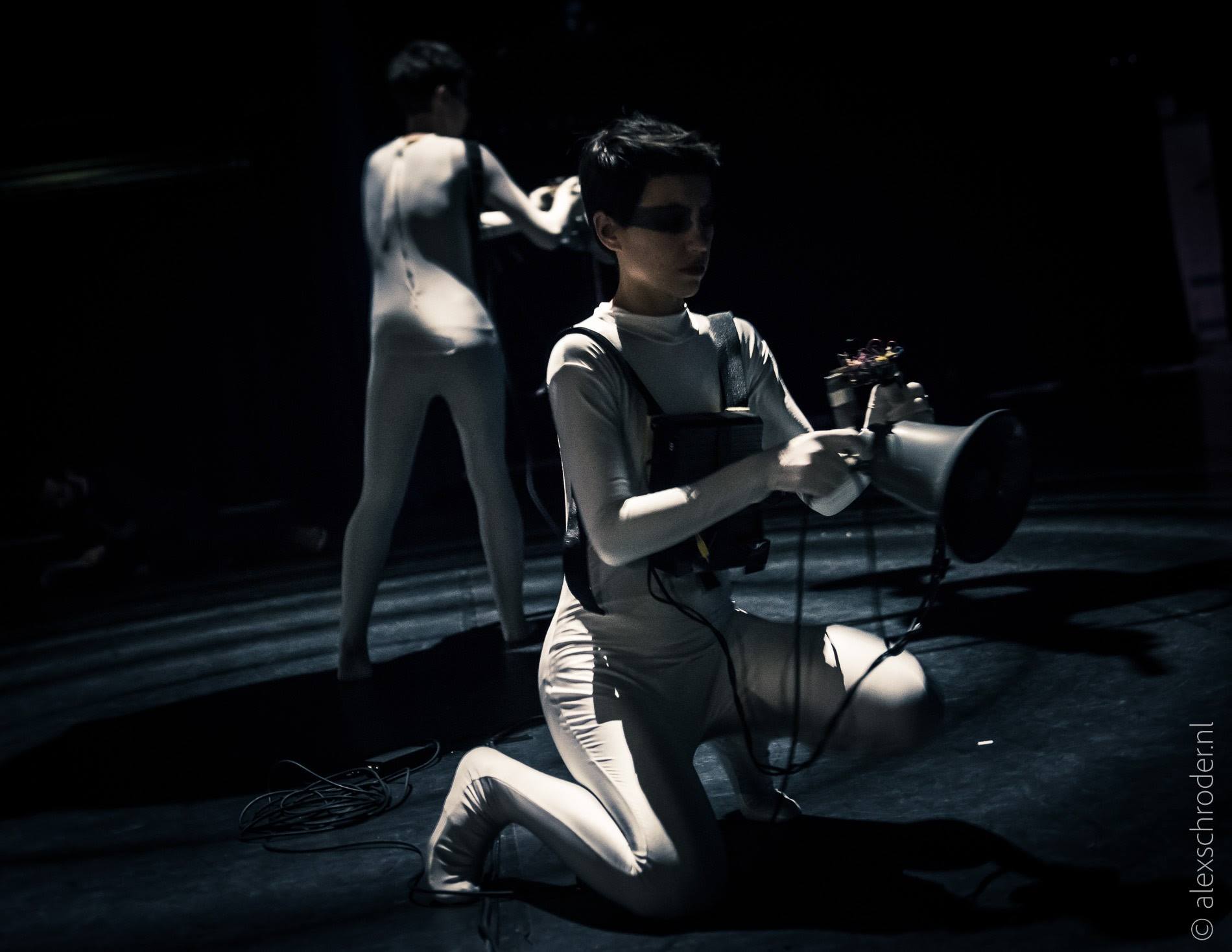 Häxan – Sounds of Silence
DNR Theater, The Hague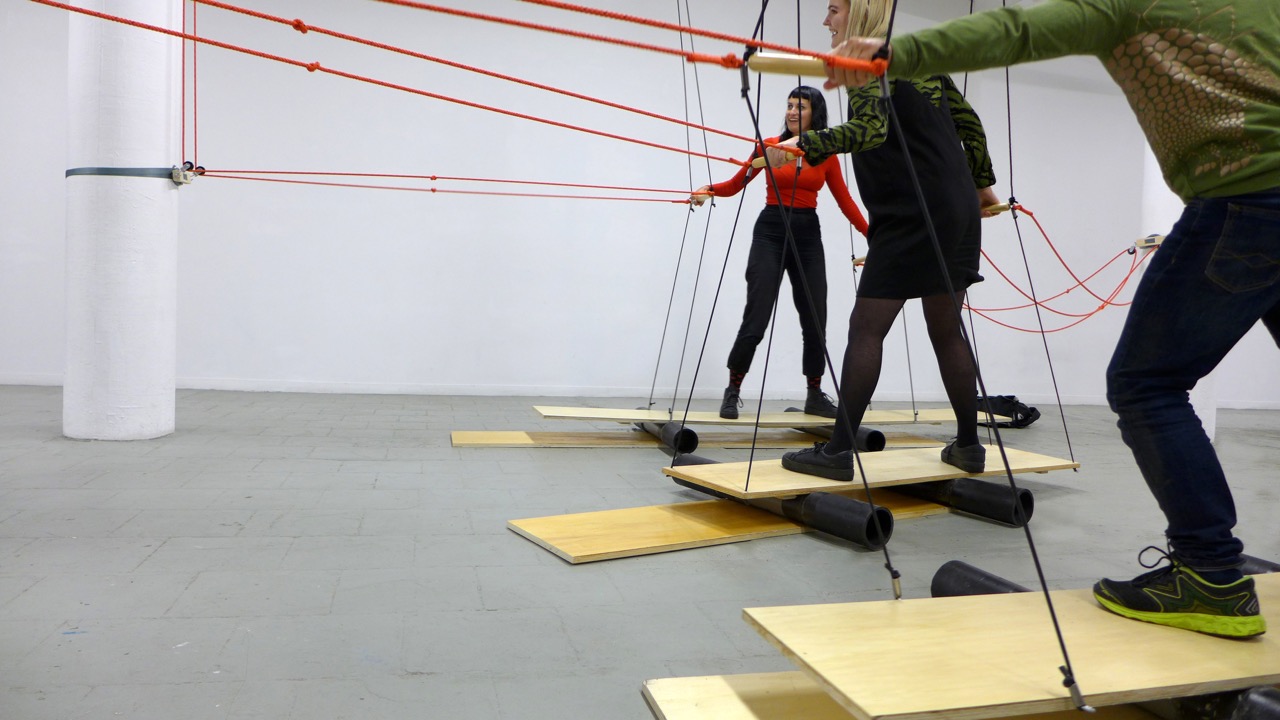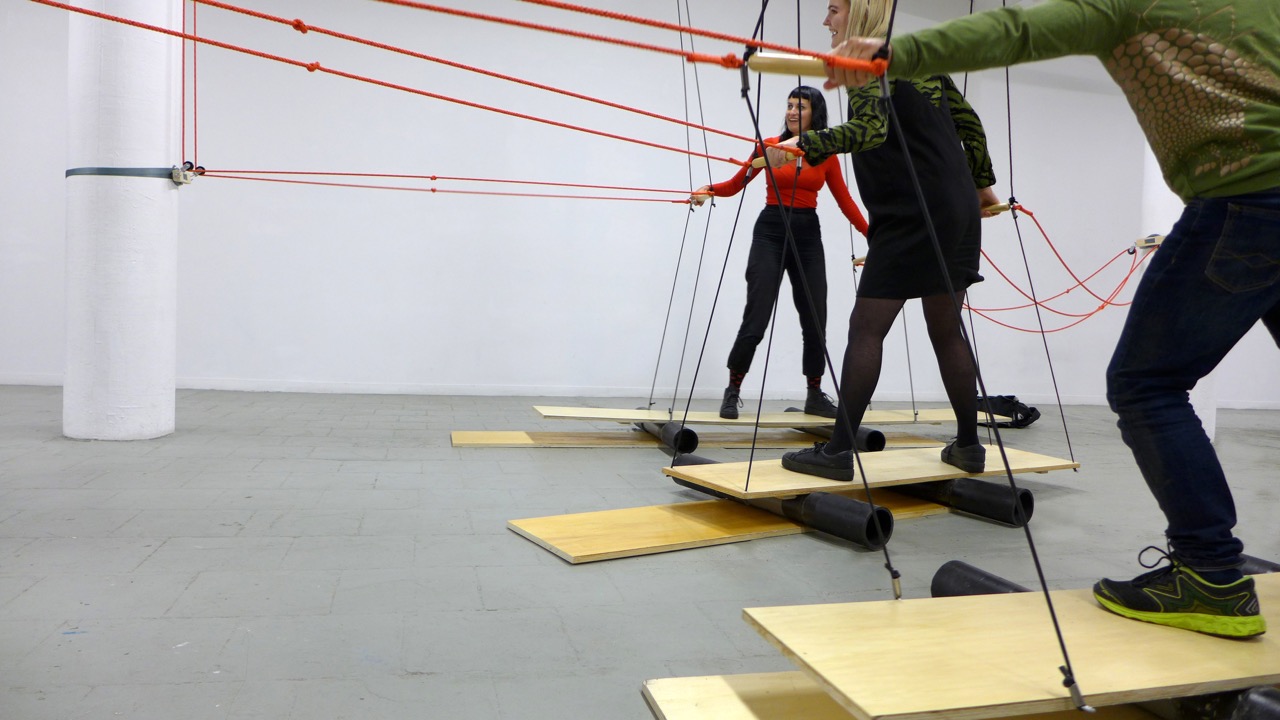 Performance, Objects, Bodies
Quartair, The Hague and Tetem, Enschede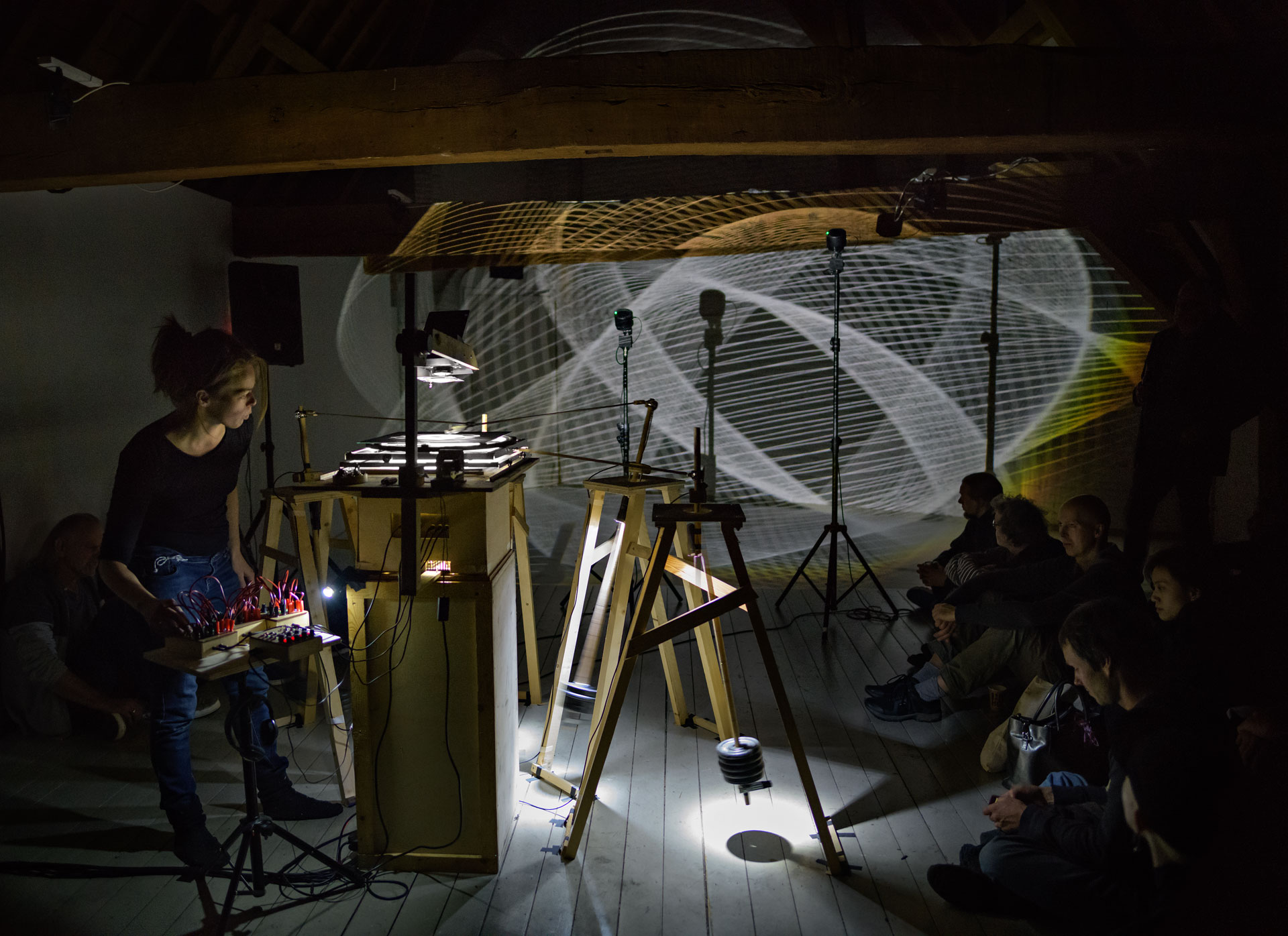 Sound Art Exhibition for November Music
Kruithuis, Den Bosch
Connect the Dots: The Craft of Experience Design Symposium
Korzo Theater, The Hague
No Patent Pending #29
Korzo Theater, The Hague