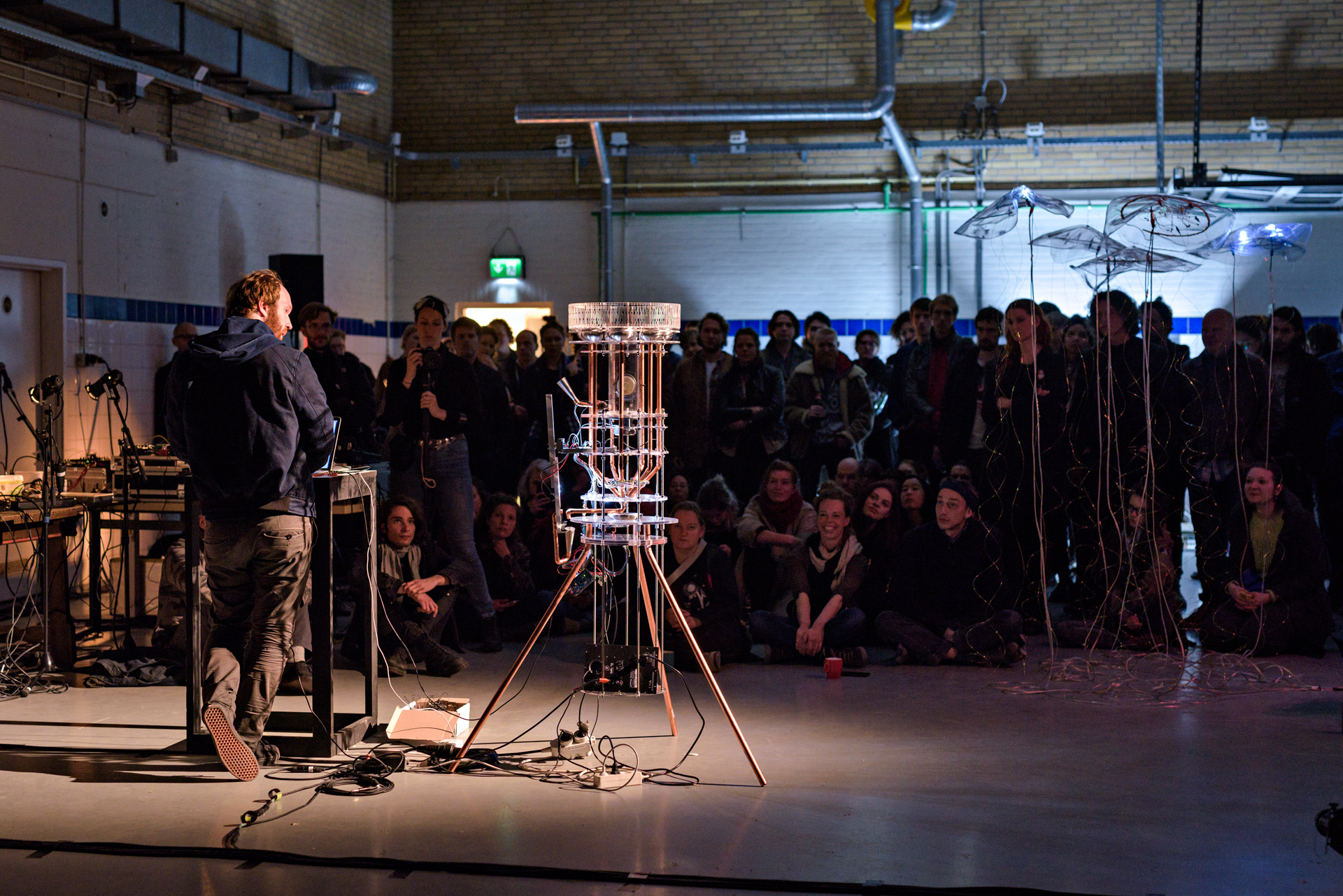 iii artist in residence, Dmitry Morozov (::vtol::), was interviewed by Nathalie van der Lely on Jegens & Tevens prior to his performance at No Patent Pending #27.
"For me, my works… they have their own psychic, their own soul, they are my kids. My works could have secrets, they could act wrong, could do weird things… They have the same problems as we do.. or show the same behaviour or specific habits..
People are talking to their devices/machines, not like Siri or Google, but, for example, if the car doesn't start, people shout at it or say nice words (come on…please start).. For me it's very important if machines start to work, wrong or not, it shows that they are human, they are alive. Because it's part of you, it's your creature, it's alive."
-Dmitry Morozov
Read the full interview here.