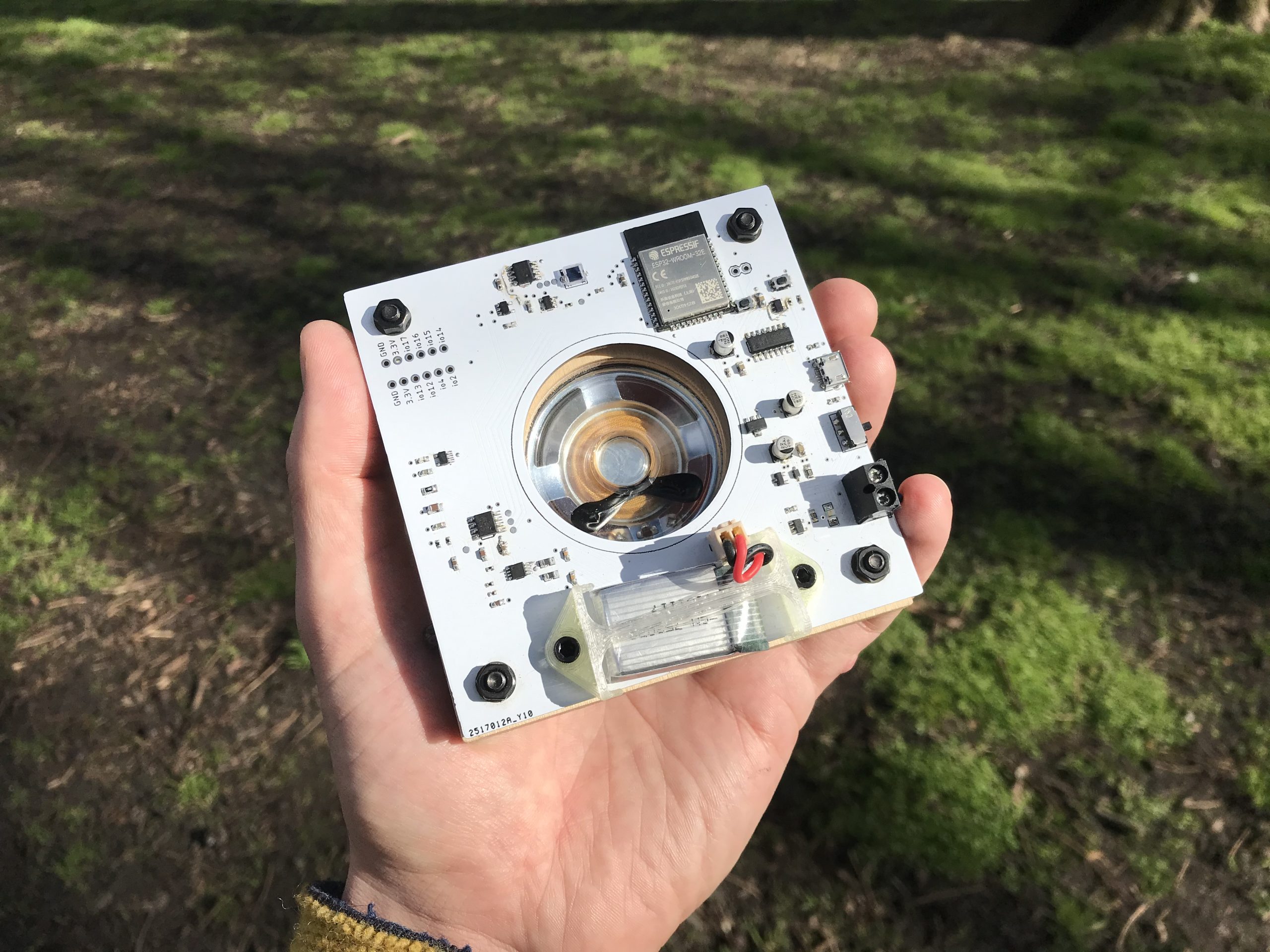 Matteo Marangoni and Dieter Vandoren
Sound Creature
To order see our shop here.
This iii sensory kit is an environmental audiovisual instrument that generates music from the moving shadows of trees. You can bring it with you on a walk to the park or put it in your garden and listen to how the music changes in tune with the weather.
On purchasing this kit you also have the option of signing up to the Komorebi online workshop on May 30th. In this workshop the artists will talk about the project and will guide you in how to develop it further by modifying the open source hardware and software. This option is available only for orders received up to and including May 24th (if ordering from abroad please consider longer postage times).
Komorebi is a Japanese word that can be translated as "sunlight filtered by trees". It refers to the shadow play that we find on the forest floor when going for a walk in the woods on a sunny day. The mystery of this image is that an apparently simple shadow play conceals in fact a great deal of complexity. The movement of winds, clouds and the sun, the patterns of growth in vegetation, are all living in this projection. This image suggests to us that "life" or "aliveness" is not an exclusive property of organic life forms, it is also a property of complex systems that go beyond individual organisms or biological life as we understand it. How can we translate this image into music?