Wen Chin Fu
Sugar Instrument
Order HERE. Instructions can be found HERE
Every material has its hidden sound. Sugar instrument 'Tang' is a musical instrument made of an everyday product – sugar. You can eat sugar in different sugar stages, i.e, syrup ( soft-ball stage) , lollipop (hard-crack stage) and a candy apple (caramel stage). For Tang, you need the sugar at hard-crack stage which is around 130°C. Are you curious about what kinds of sounds you will discover through your Tang?  This kit will guide you through the process to discover the hidden sound in sugar. 
The content of the kits:
– 300 g of sugar
– a sugar beater
– a silicone mold
– one piece of ready made sugar instrument
– instructions: how to make your own sugar instrument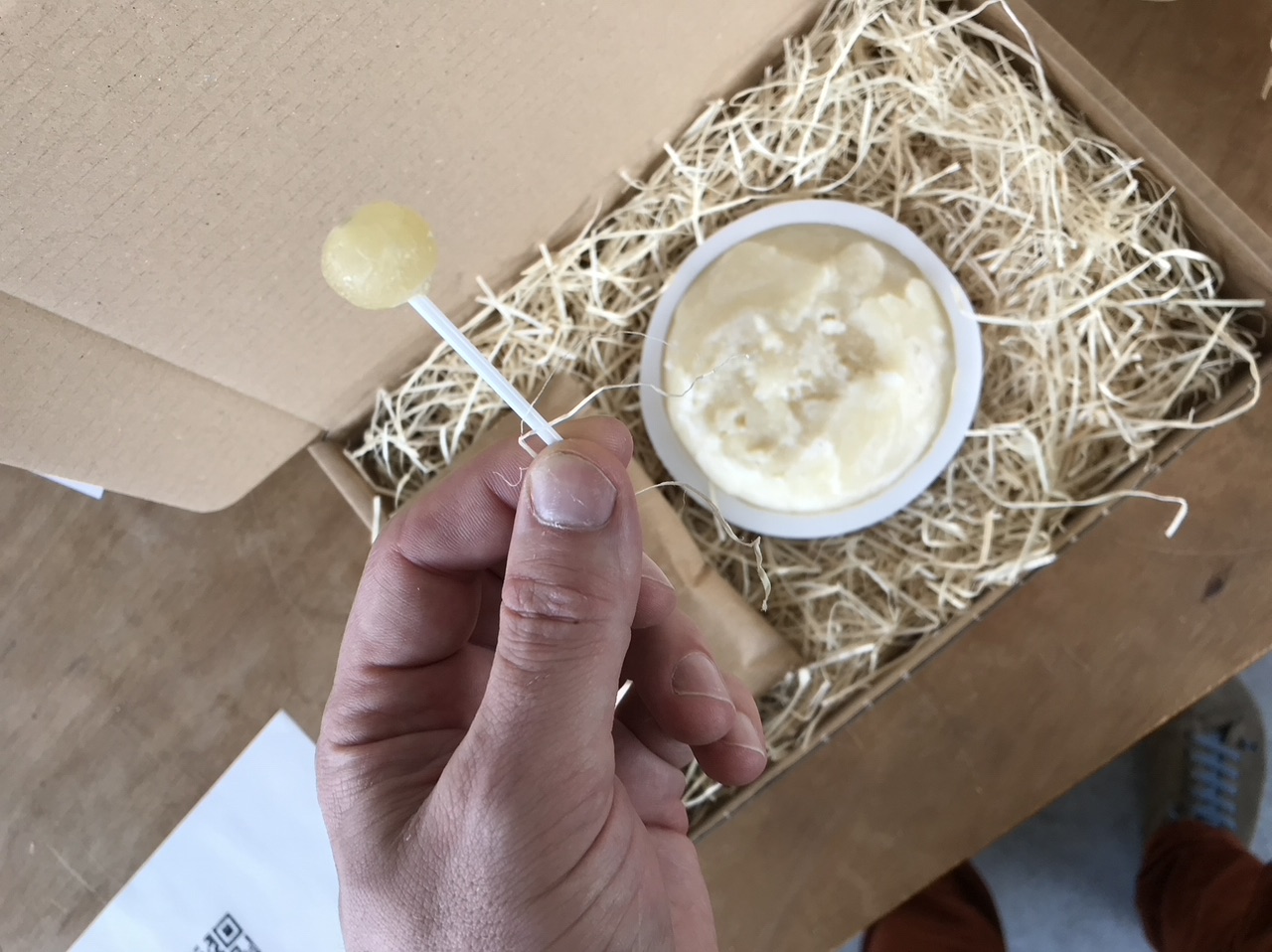 Inspired by the historical precedent of the Fluxkits published by Fluxus Editions in the 60s and 70s, iii Sensory Kits deliver physical, experiential artworks to your doorstep. The kits are original artworks, instruments, compositions and sensory exploration devices which conveniently travel in the mail to be assembled and put to use yourself, either at home or in your daily environment.
The first three iii Sensory Kits include Wen Chin Fu's sugar instrument 'Tang', Lauren Jetty's perfume 'ArtScience Body' and Matteo Marangoni and Dieter Vandoren's audiovisual device 'Komorebi'. The packaging of the kits is designed by Koen de Groot and Mihalis Shammas.
To order see our shop HERE
Developed with financial support of the Creative Industries Fund NL, the Municipality of The Hague and the Performing Arts Fund NL and presented in collaboration with Laaktheater and Rewire Festival.