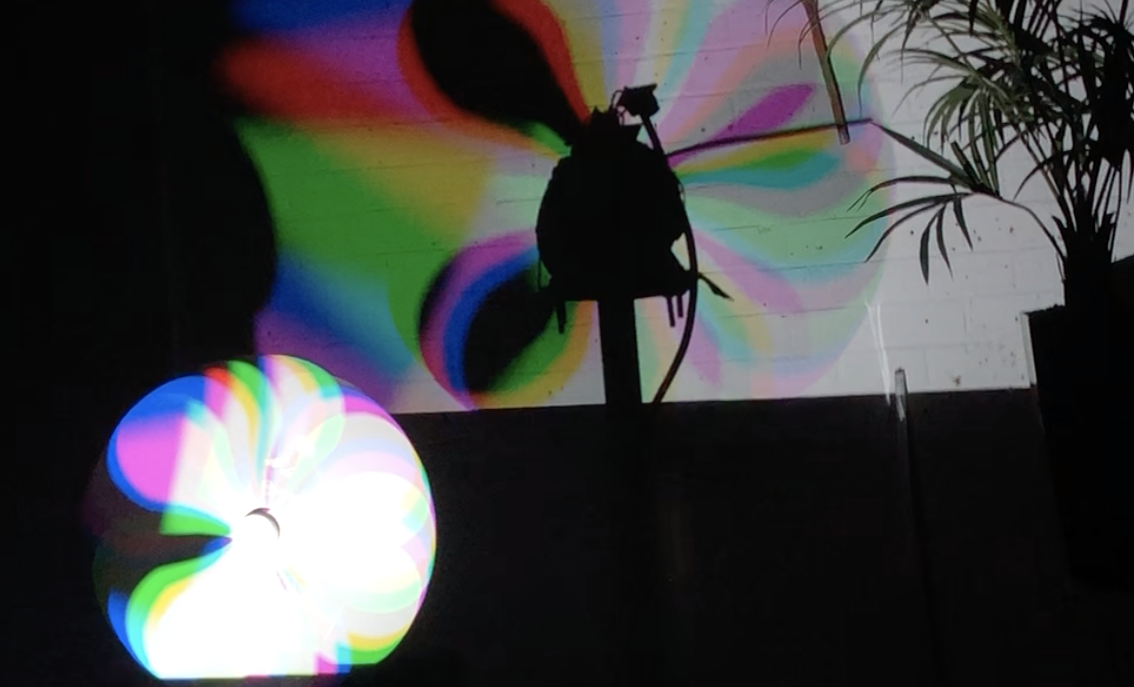 Talk & Performance by Philip Vermeulen
Sunday 6 September 2020 – 15:00 – 17:00
Willem Twee, art space in Den Bosch
During the exhibition of Jop Vissers Vorstenbosch there will be an ongoing public program. On Sunday 6 sept Philip Vermeulen is invited to join this program to have a talk with Job about his art works and the works Philip makes. And Philip show's the piece 'Fanfanfan'.
'Fanfanfan' is a series of "hyper sculptures", 3D shapes rotating at very high speed. White light is projected on them, which interferes with the rotating materials. An astonishing colour spectrum emerges, accompanied by all kinds of fascinating stroboscopic phenomena. The aero-structures in 'Fanfanfan' consist of different materials produced with a 3D printer. How many G-forces can these print materials handle? 'Fanfanfan' searches for answers.