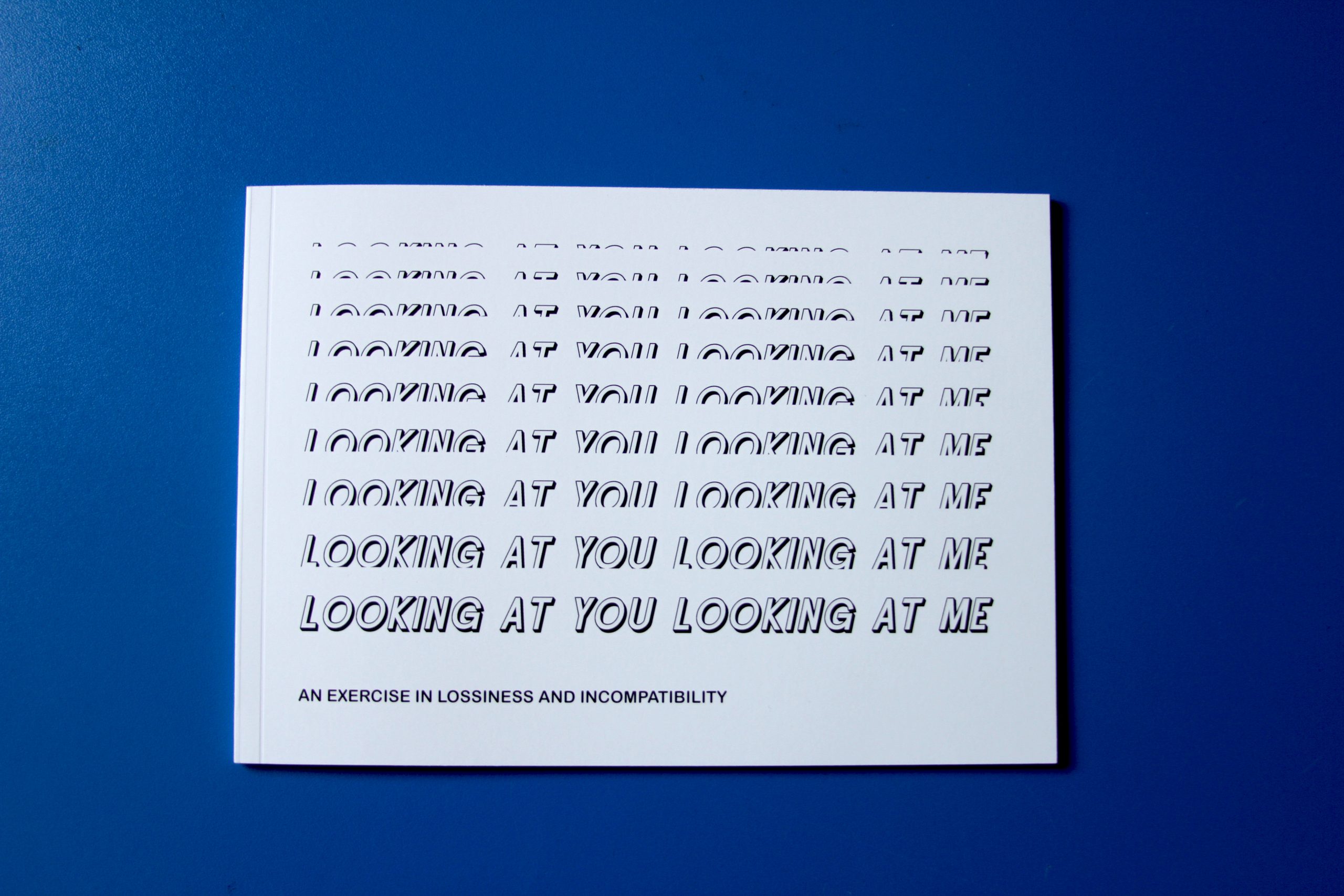 Yun Lee – Analog Verso Vol 8
July 2021
Yun Lee will be contributing a limited edition flipbook titled "Looking at you looking at me" for vol. 8 of Analog Verso available in July. Yun takes an article on William Basinski's compositions "Disintegration Loops" and gradually disintegrates the article by repeatedly taking pictures of the article on two different devices. Through the book, viewers can flip through the process as colours and patterns emerge from the interference created by the incompatibility of the devices.
VERSO / is a platform for emerging and seasoned practitioners, forming new spaces for the performance of literature and bringing otherwise static art, philosophy, or research to a live experience.
Each month VERSO will curate contributions of writing, poetry and visual art commissioned locally and internationally. Using Christina Sharpe's Redaction/Annotation as our curatorial lens, VERSO will package the work along with personalized editorials and deliver it to your doorstep monthly throughout 2021.