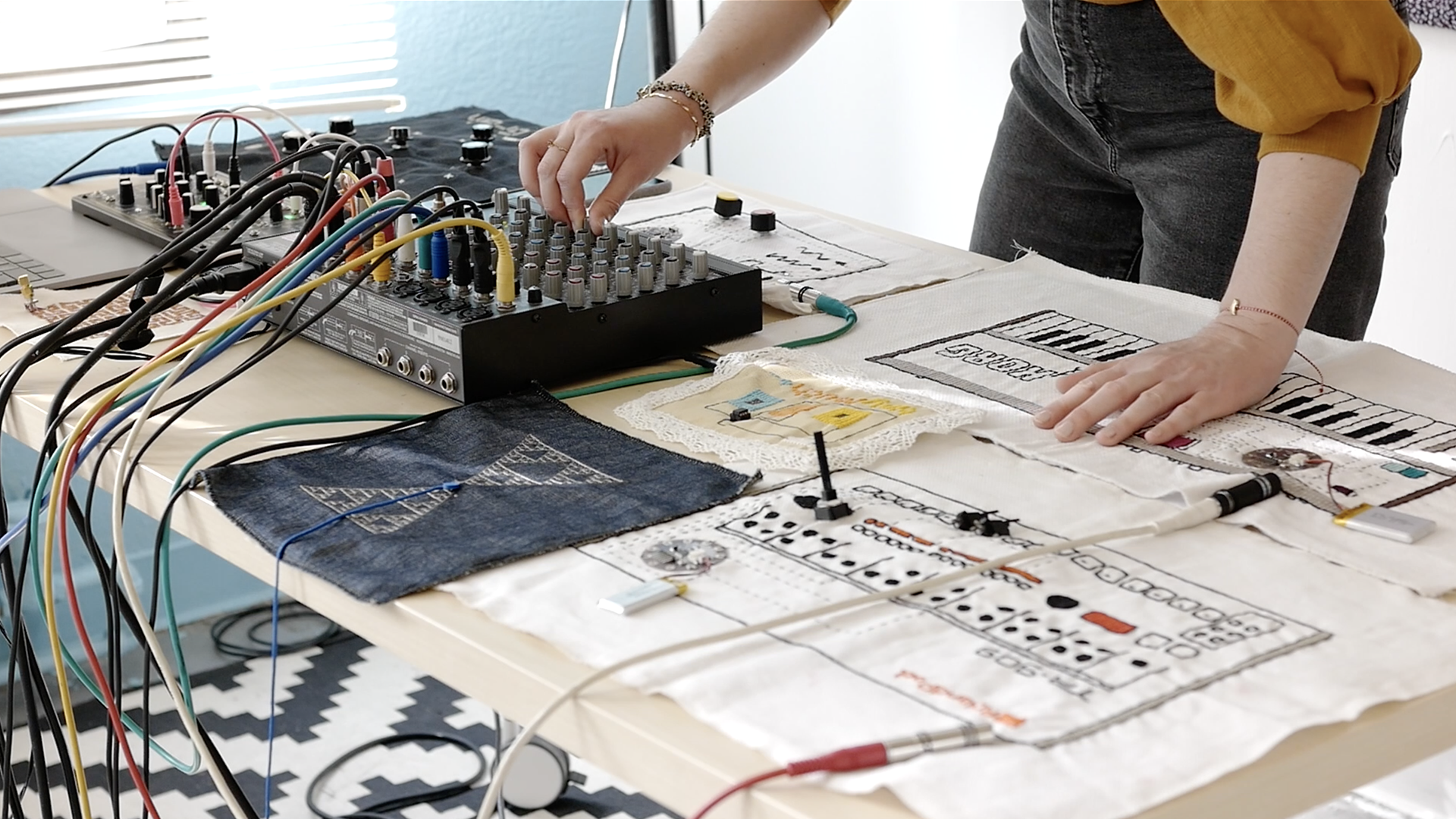 Date: Sunday, September 19th
Doors open 20:00, program starts 20:30
Location: iii workspace
Tickets available HERE
The program will include a performance in collaboration between Afroditi Psarra and Tingy Jiang as well as a collective performance with the participants of the workshop "Algo-bodies: Identity, language and body actuation". There will also be a performative experiment from Maya Verlaak and Ensemble Klang called "Nomad" for three wind players.
Afroditi Psarra will present the outcome of her residency at iii. During her residency she will be developing the project 'Ventriloquist Ontology': "I envision creating a wearable that takes over the wearer's body and converts them into a puppet whose movement is dictated by what they wear".
Nomad (2021)
for three wind players
Commissioned by Ensemble Klang
This performance is a try-out.
Three performers blow three chords from left to right. The audience can follow the process on a projection screen. One note in the chord can move position when all three performers collaborate and produce a specific combination of three dynamics. Each note in the chord moves with a different combination of dynamics. The performance ends when all notes of all three chords are moved/blown from left to right. The produced-score will occasionally be played.