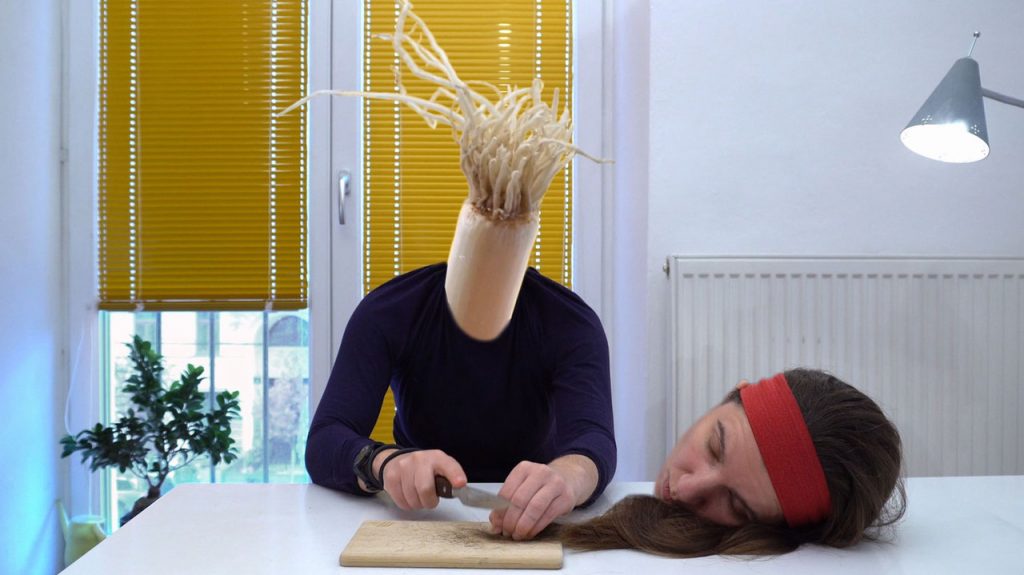 Friday, October 1st, 2021
iii workspace, Willem Dreespark 312
19:00 doors open for audience to climb the artwork,  20:30 continued program
tickets: sliding scale €5-€10 available HERE
Two artists from different generations and backgrounds share the pleasure of creating inventions which surprise us and make us wonder with their simplicity and ingenuity.  Anna Vasof will present the outcome of her residency at iii, a new work titled 'Hanging from their Lips'  in which the audience is invited to grapple with a wall of gaping mouths. Peter Zegveld will perform with a chamber ensemble featuring a small selection of the mechanical instruments which he has been developing and performing with over the past 30 years.

program schedule:

19:00 – 20:30, Anna Vasof "Hanging by their Lips", visitors invited to climb the artwork, with bouldering instructor
20:30 – 21:30, Anna Vasof, performative lecture and video screening
21:45, Peter Zegveld, performance
Anna Vasof is an architect and media artist. Born in 1985, she studied architecture at the University of Thessaly (2010) in Greece and Transmedia Art (2014) at the University of Applied Arts in Vienna, where she currently lives and works. "My work is accessible in a universal way via its wit and mischief. It is grounded in genuine experimentation of the core mechanisms of motion and time based art. I go to the heart of every question and start from zero, reinventing core premises with my own perspective."
Peter Zegveld is a visual artist and theater maker, born in 1951 in The Hague and graduated from the Royal Academy of Art in The Hague. His visual work is characterised by simplicity and accessibility and can be seen regularly in the major museums of the Netherlands. His theater performances are visual, sensory and cinematic. Zegveld criss-crosses with freedom and unconventional attitude through different disciplines, inviting the viewer to discover a world of absurdities.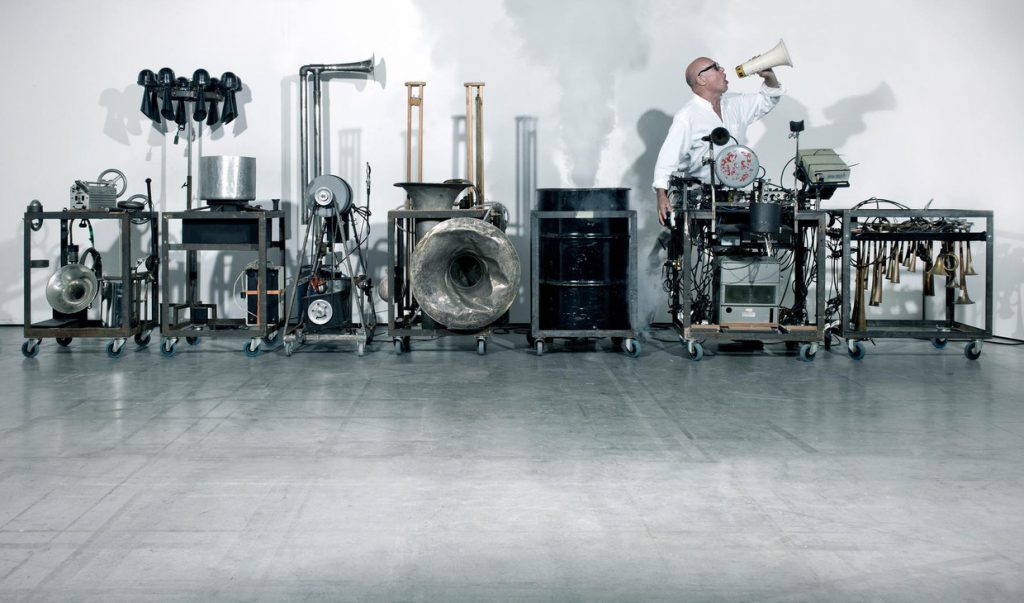 This program is presented by iii with financial support from Creative Industries Fund NL, The Municipality of The Hague, the Performing Arts Fund NL and the Creative Europe program of the European Union.