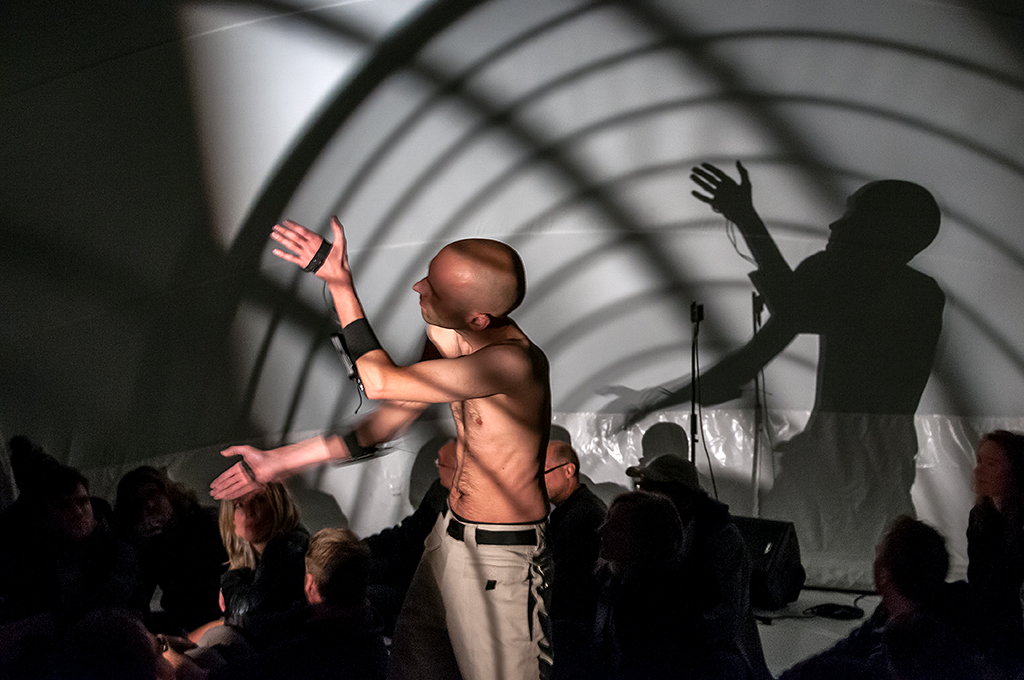 Shadow Puppet?, photo by Ed Jansen
Saturday June 27th 2015
Paradiso, Weteringschans 6-8, Amsterdam
Entrance: €12,50 / students €7,50
Tickets available here.
After the success of Rites for a New Utopia, the celebrations for the 25th anniversary of the ArtScience Interfaculty, the alma mater of iii, continue with a wide-ranging program of performances, installations and keynotes presented as a joint collaboration between the Interfaculty, Paradiso,  Sonic Acts and Holland Festival. The program consists of selected works by ArtScience alumni, lectures from current and former faculty members and will feature the special participation of Mika Vainio. Among others Mariska de Groot and Dieter Vandoren will perform Shadow Puppet?,  Erfan Abdi will perform Scatterflow – repetition on Notesaaz and iii's publication No Patent Pending – self-made performative media will be on display and available for purchase with the mobile detachment of Underbelly.
More information can be found here.

Notesaaz trio, photo by Ed Jansen