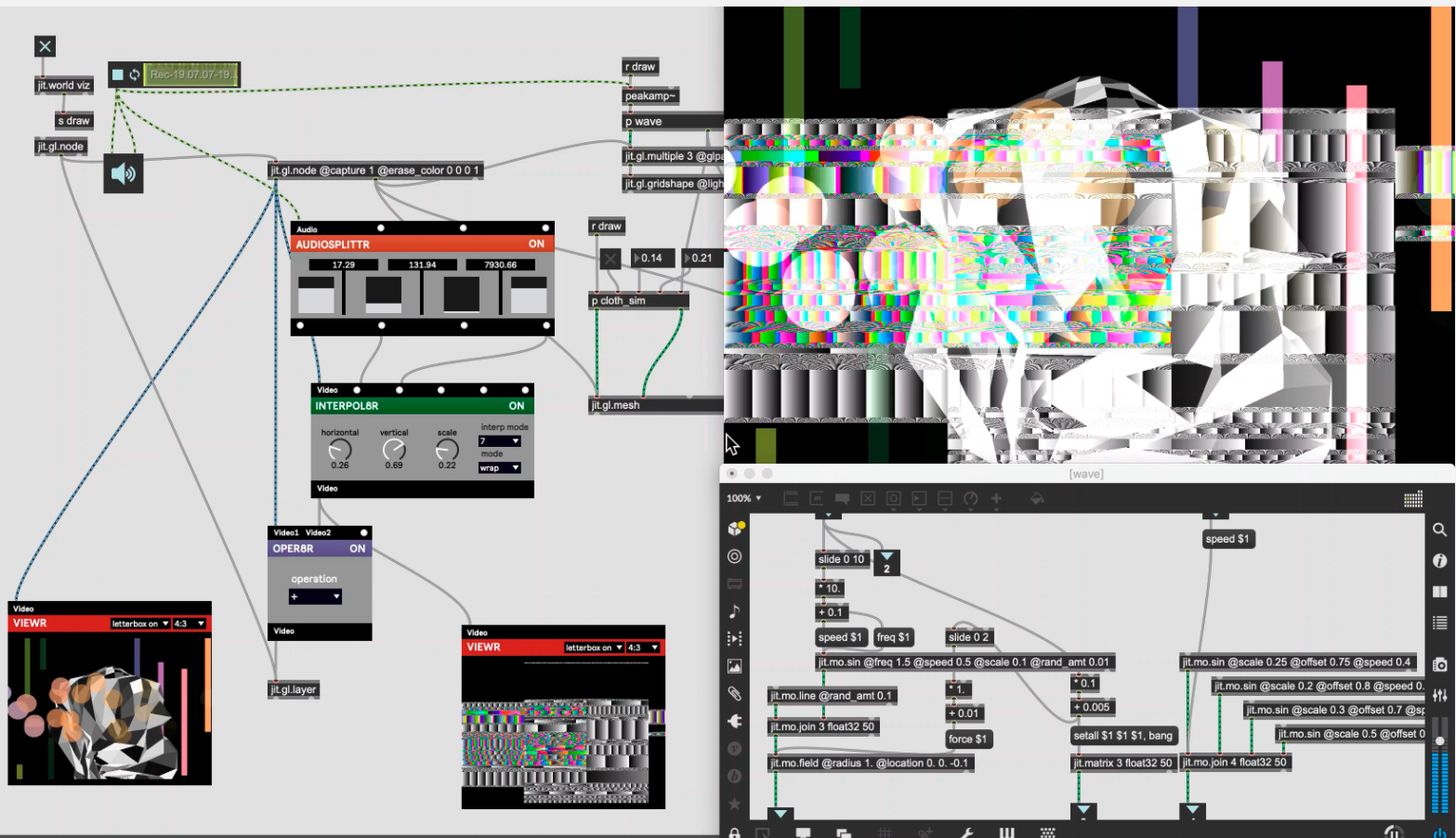 Saturdays from September 25 – Nov 27
iii workspace, The Hague
11:00 – 14:00
Price: €120 (excl. VAT: €25,20)
Tickets here
Facilitator: Jeyong Jung
Language: English
Program: Max MSP
8 classes:
Sep 25
Oct 2, 9, 16
-break on Oct 23, 30-
Nov 6, 13, 20, 27

Course Learning Objectives:
-programming interactive audio-visual pieces
-text-based script-coding in a graphical environment
-interaction between graphics and sound
-using physical controllers


In this creative coding workshop, participants will learn basic programming principles using both text-based scripting and GUI (graphical user interface)-based programming to create audio-visual pieces. The environment that we will be using is Max 8, a visual programming language for music and multimedia. Participants will be able to use a free trial license for Max 8 for 3 months.

The second half of the workshop will present practices on the interaction between audio and visuals. Participants will also get to try out different physical controllers connected through MIDI or Arduino (provided by the facilitator) and learn how to use these to control their systems.
Why Max MSP?
-Max is capable of rendering both audio and images/videos
-Plenty of resources on Max MSP can be found online
-Users can create complex systems using a combination of visual programming and scripting languages such as JavaScript
-Both scripted code and visual code (objects) can be used
-You can plot real-time charts to visualize what the code computes live
About the Facilitator
Jeyong Jung is an algorithmic/electronic music composer who also searches for audio-visual methods. He has a main interest in inversely using statistics, which he uses to create dynamics and fluctuating tendencies. Jung first discovered and developed randomness-oriented conceptual approaches at the Institute of Sonology in The Hague. In 2019 Jung collaborated with colleagues to launch an external package for Max called ACToolkit, distributed by Max Package Manager (beta version updates are downloadable from actoolkit.org).
Jung has performed, presented, guest lectured, and given workshops at conferences and institutes such as the International Computer Music Conference (Utrecht, Netherlands, Daegu, South Korea), Heretic Sound Synthesis mini-symposium (Helsinki, Finland), and the Institute of Sonology.
Audiovisual Creative Coding is presented by iii with financial support from Creative Industries Fund NL and The Municipality of The Hague.