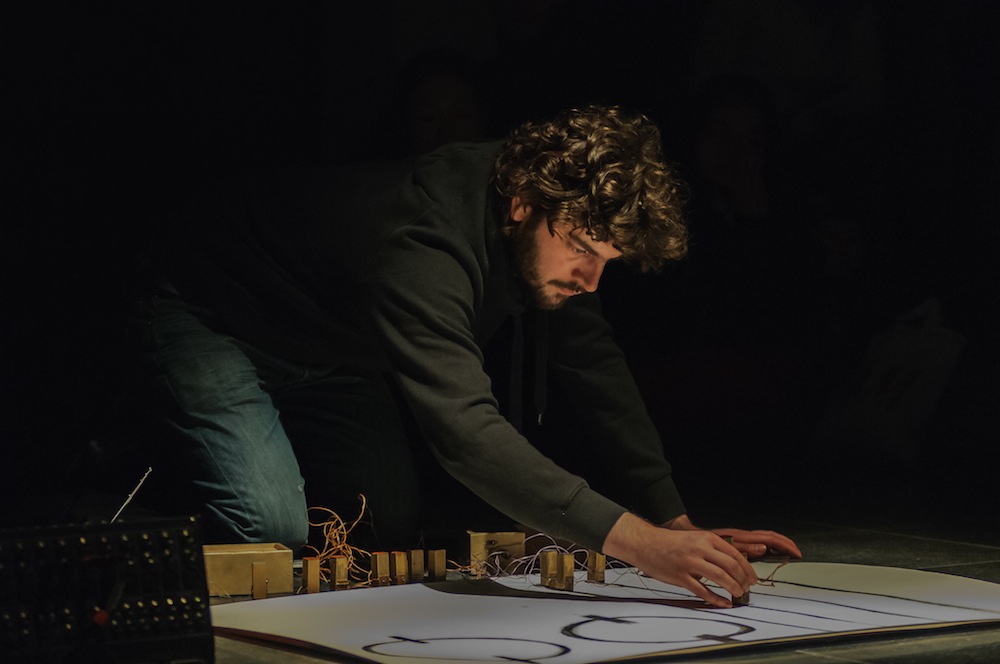 Jeroen Uyttendaele Premiers Avlas
November 23rd, 2017
STUK- House for Dance, Image & Sound, Naamsestraat 96, Leuven, Belgium
20:00 – 23:00
Sound art meets experimental pop. Jeroen Uyttendaele presents the premiere of Avlas, a self-built instrument that connects sound and image via a hybrid audiovisual language. Sendai, the collaboration of Yves De Mey & Peter Van Hoesen, go on a vast and spacious journey through texture and tone, atmosphere and abstraction.