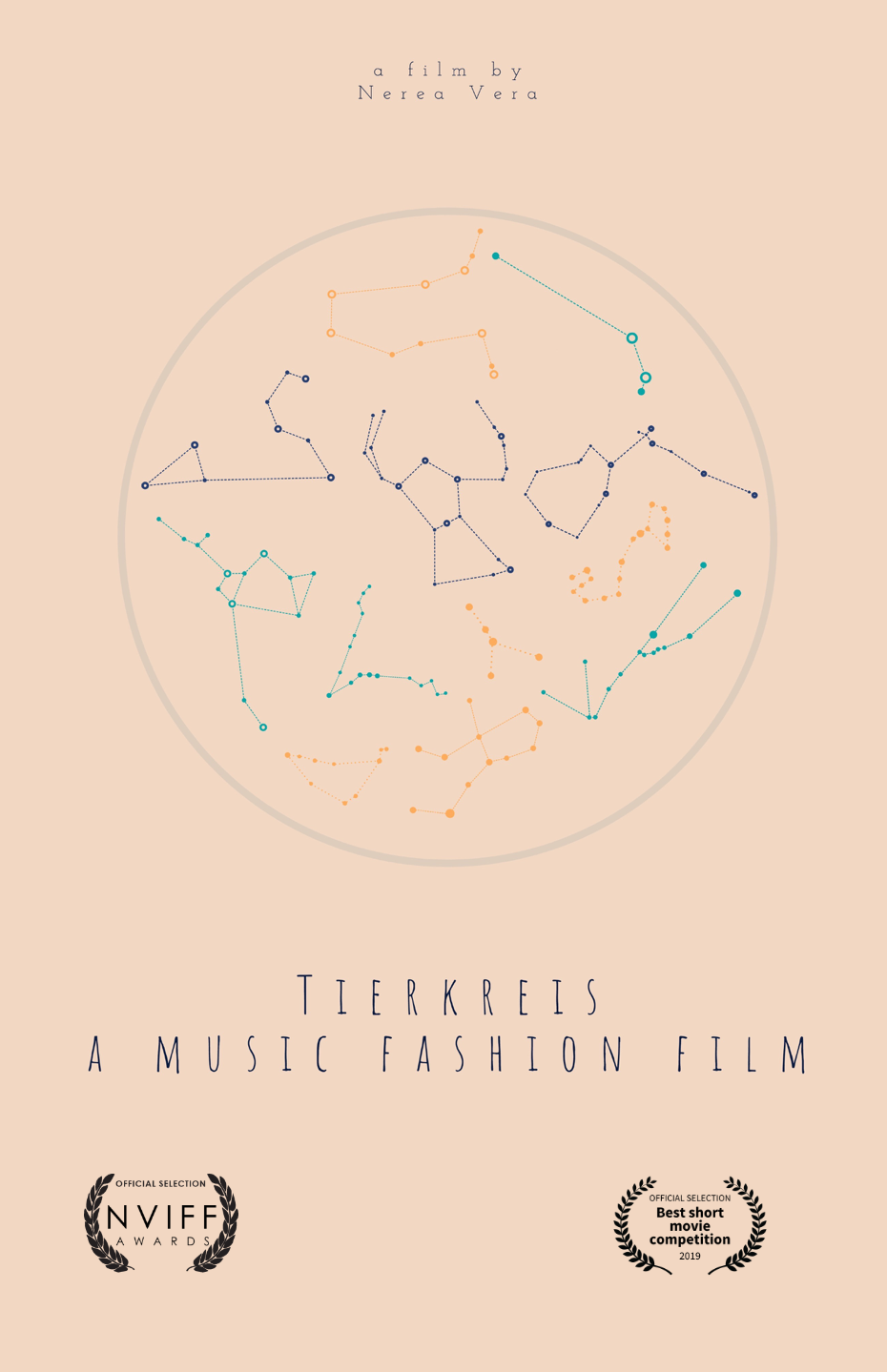 April 12, 2019
iii workspace, Willem Dreespark 312, The Hague
Doors open 20:00
Event starts 20:30
Tickets: €5 – €10 sliding scale
Azimuth presents "Tierkreis, a music fashion film" is an intermedia proposal based on Stockhausen's "Tierkreis" about zodiac signs. The original music  is based on 12 different melodies, each one based on the different zodiac signs and poem. The piece is a free form instrumental piece, giving the performer the free will needed to approach it and create a different and personal version of the piece.
Director Nerea Vera took this piece as a reference to create a whole fantasy world around it. Using the fashion film's cinematographic aesthetic' and her knowledge of the piece (her master research was based on it) in order to make a brand new version. This new version includes used of non conventional instruments, bringing a new way to experiment and approach contemporary music to the general public.
Nerea Vera- Director and performer, is an interdisciplinary artist specialized in percussion, obtaining in 2015 a master degree in classical percussion at Koninklijk Conservatorium in The Hague, and recently fashion expert and visual merchandiser.
Azimuth is an organization for production and performance of electroacoustic music inside the Netherlands. Azimuth consists of professional musicians and sound engineers with the relevant education and experience, specialized in issues around production and performance of electroacoustic music.
This program is presented by Azimuth in collaboration with iii and WD4X and with the support of Stroom Den Haag and Gemeente Den Haag.