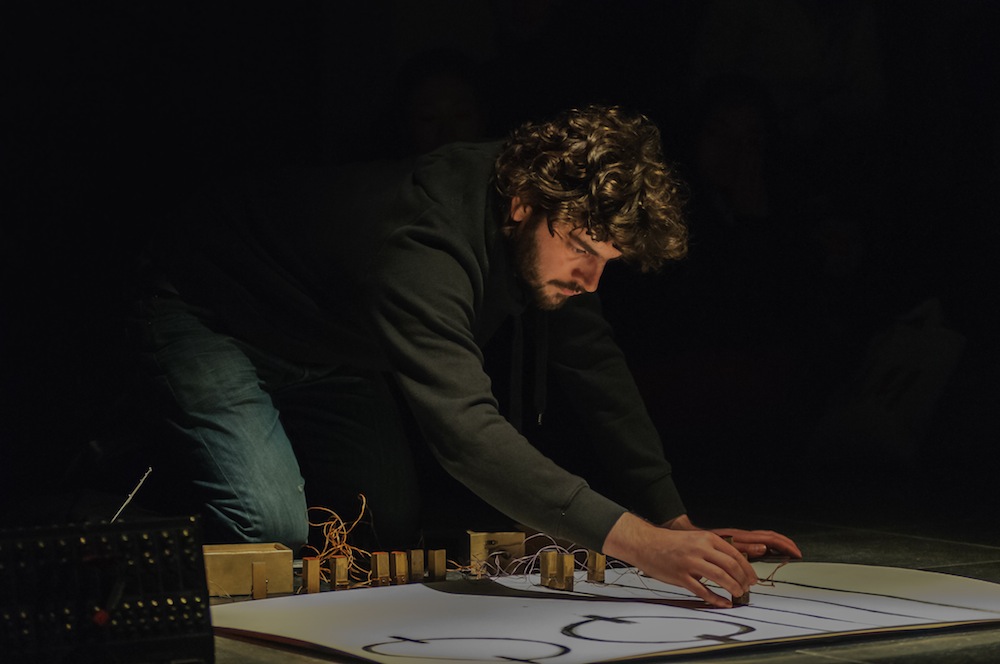 23rd September 2021
20:00
STUK Studio, Naamsestraat 96, Leuven
Tickets HERE
Seated concert with closed doors. Be on time – latecomers will not be able to enter.
Programme:
Jeroen Uyttendaele – Tafelmanieren
Maria Komarova – 555 Bugs
Mario de Vega
Jessica Ekomane
This fifth edition of Beyond Music takes you on a tour of STUK Studio and Labozaal for four very special sound performances.
iii member Jeroen Uyttendaele, will perform his new piece Tafelmanieren. In this installation performance he makes three tables sound through self-made speakers and resonators made of metal, crystal, glass and ceramics. This creates an ever-evolving soundscape of feedback and resonance.