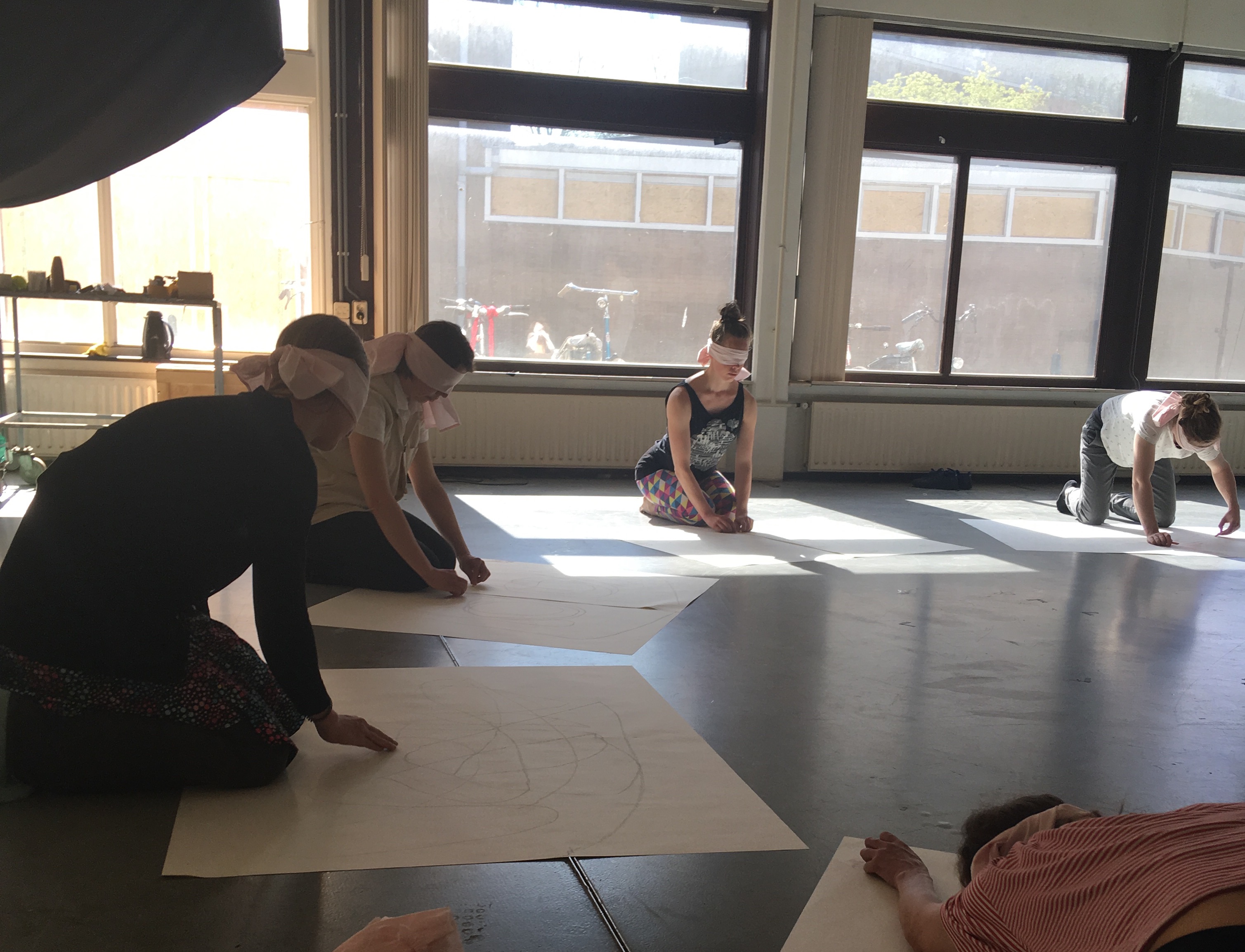 October 15 – 16, 2019
WORM, Rotterdam
Facilitators: Yun Ingrid Lee, Natalie Fyfe, Karina Dukalska
Age: 15+
Maximum no. of participants: 16
Language: English
Register with bodyscoresworkshop@gmail.com with your name and motivation (keep it short!)
Yun Ingrid Lee and Natalie Fyfe will be giving a 1-day score-making workshop for non-musicians at WORM Pirate Bay, Rotterdam on April 28
Scores, in the broadest sense, are a form of organizing ideas, of communicating instructions, of archiving processes. This workshop will look at how to read and make different kinds of scores (notational, graphic, text, audio, video) which can then be used to create installations, compositions, and performances.
For the purpose of this workshop, we will be creating scores around archival material pulled from the Pirate Bay. Participants will experiment with writing for themselves and for each other. We will focus on using small gestures and isolated parts of the body. By isolating one aspect of a body part, participants will explore physical boundaries and learn how to compose with minimal elements.
This course is mostly practical and involves some discussion. We will start off with warm ups and exercises, gradually working up to creating longer pieces. Participants will perform, analyze, and discuss existing scores before making and testing their own scores. The workshop will end in a presentation of all scores and resulting performances.
No previous experience in performance, composition/choreography or any form of score-making is required. Participants must be willing to perform.
The first iteration of  BodyScores workshop was developed and took place during a residency at iii.
About the facilitators
Yun Ingrid Lee is an artist, composer, and performer interested in invisibility, noise, and collective sensing. Yun's work investigates histories and power relations of acoustic phenomena and recording technologies. Recent performances include PINK WHITE BROWN at Auto Italia (London), On Illegibility at Sonic Acts Academy (Amsterdam), and Loss, Dust, Noise at Bunkier Sztuki (Krakow). Yun curates the lecture-performance series BARTALK and organizes workshops at the intersections of art, music, and technology.
Natalie Fyfe is an interdisciplinary artist and performer who positions herself at the border between art and music. With an interest in psychopathology, Natalie's research interrogates her own experience of mental health alongside a psychological and neurological study of the voice. She composes with mundane sounds and isolated body parts to create intersections of control between delusion and reality. Natalie primarily works in performance and live art installation but often incorporates 3D-object making, multi-sensory eating experiences and video into her artistic process.
Karina Dukalska is a Rotterdam-based graphic designer, book creator and dancer. She uses layout, paper stock choice, and various binding and folding techniques to blend her disciplines with a focus on touch, flow and movement. She creates tangible and interactive (artist) books which emphasise the content through an additional dimension. Her recent book 'Back It Up' (2018), is a synthesis of research, examples and experiments to address the question: to what extent can we document and archive social dance?