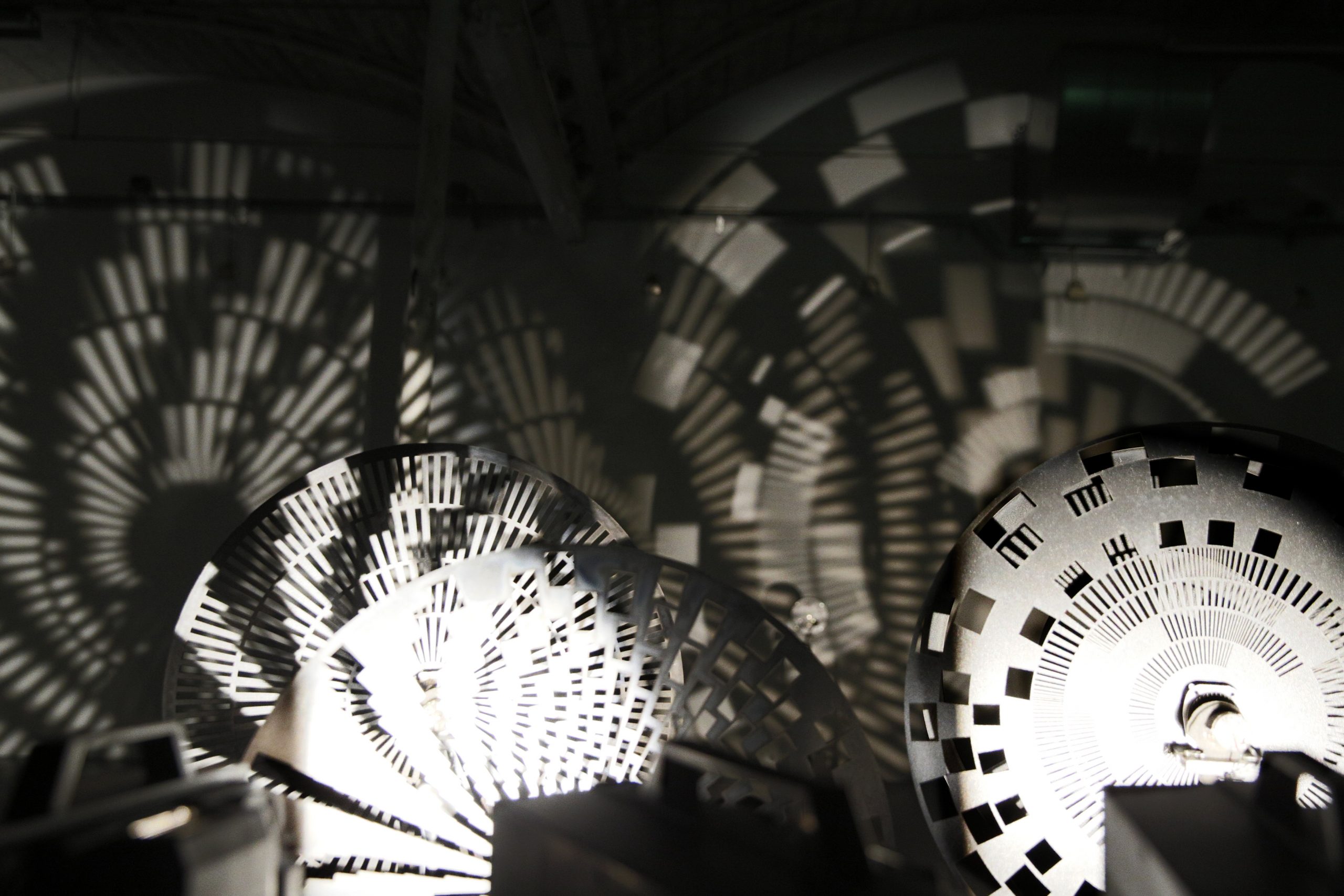 October 20-22nd
daily 12.00 – 18.00
Steim
Achtergracht 19, Amsterdam
Mariska de Groot's optofonic installation Cinechine will be presented during ADE – Amsterdam Dance Event as part of ADE SoundLab, a collaboration between Creative Industries Fund NL and ADE Sound Lab.
Frequencies: Translate sound into light / the content of sound 
The focal point of this year's open call is the translation of sound into light and analysis of the content of sound. The projects submitted must be suitable for a presentation or a public performance. Amsterdam Dance Event and Creative Industries Fund NL want to offer talented musicians and artists the freedom to experiment with new methods and technologies, paving the way for genuine innovations that can be included in other international festivals. 
About ADE
This year again, the Melkweg goes all out during Amsterdam Dance Event! From Wednesday the 19th till Sunday the 23rd October all the rooms in the building will be used in the best way possible, for amazing club nights, concerts, films and exhibitions. In recent years we were blessed with visits from big names in the dance scene, like the legendary 25 Years of Ninja Tune anniversary night with Bonobo and Machinedrum, Max Cooper and David August taking us on audio-visual trips, or Dave Clarke bringing the hardest techno and electro line-ups every time. This edition will be extra special, because for the first time we're uniting forces with Paradiso and Sugarfactory for a two day showcase festival. At ADE LIVE you can discover the most exciting electronic live-acts of the moment.
This exhibition is made possible with the support of Creative Industries Fund NL