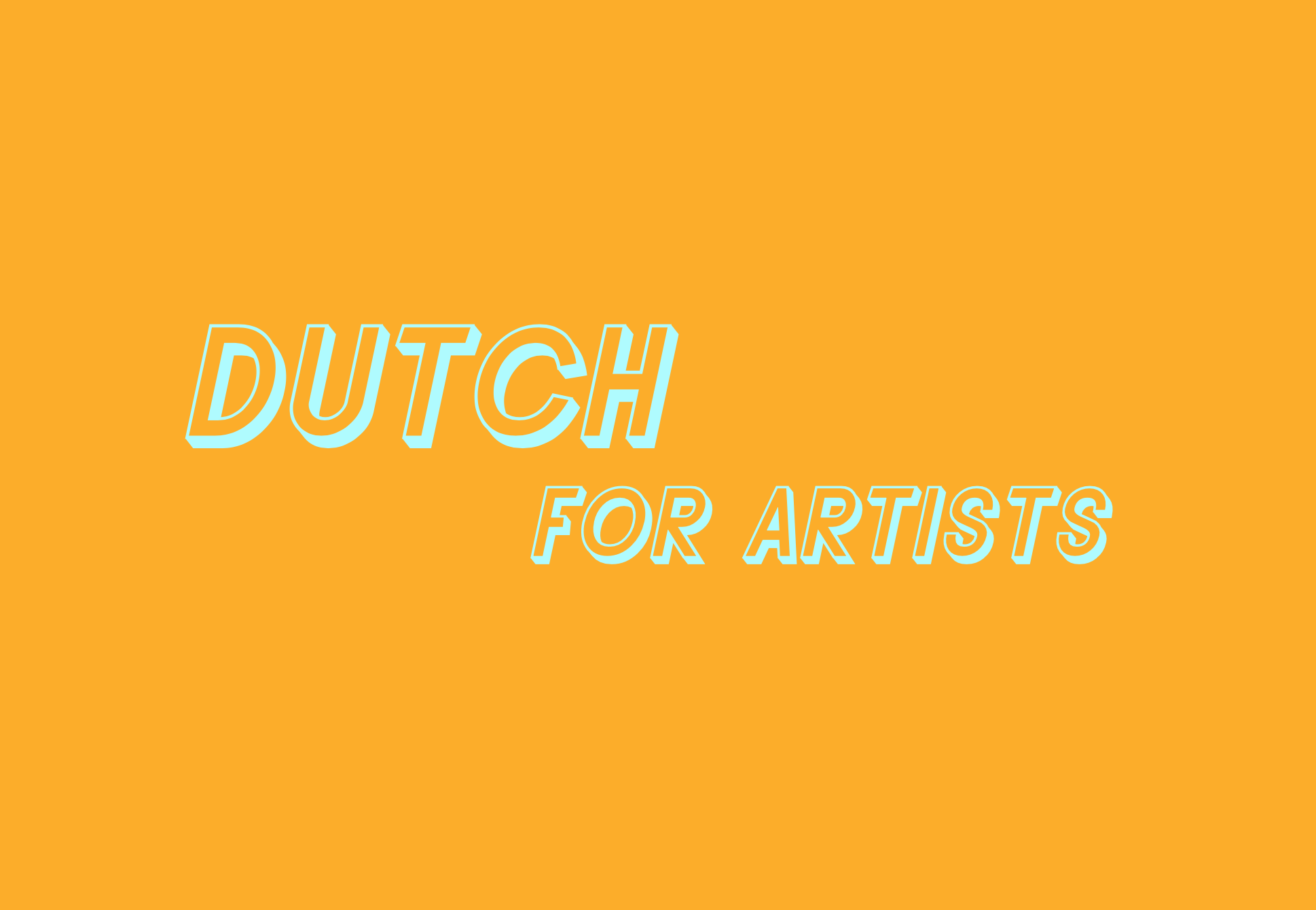 Teacher: Russell de Haan
13 lessons every monday from 20 September to 13 December, 2021
Online on Zoom and Online Academy
14:00-15:30
max 11 participants
Fee: €200
Reserve your spot here
This beginner's course will provide you with a solid foundation in spoken Dutch. From introducing yourself, your family and your artwork to describing colours, faces, movements, lighting, landscapes and paying the bill at your favourite café on the corner. This course is extremely visual, mostly taught in Dutch and focuses mostly on listening, speaking, repetition and interaction.
Class Dates:
Sep 20, 27
Oct 4, 11, 18, 25
Nov 1, 8, 15, 22, 29
Dec 6, 13

What will be covered in this course ?
Presenting yourself and be able to do some small talk (hoe gaat het met jou?)

Where do you live, where are you from?

Give your phone number, your address

Presenting your family and friends

Describe someone's physics

Use colours, sizes and forms

Describe paintings and pictures

Describe movements and positions

Describe rooms and some house-related terms

Tell people about your job, work and passion
+ homework exercises to consolidate your knowledge
Even if you know some basics already, this course will help you implement all you know in natural speech and give you some structure and a solid foundation to build on. It's all about going out of your comfort zone, making mistakes and practicing to get at a great conversational level in Dutch!


About the Teacher:
Russell de Haan is a Dutch language coach and traveller. He runs a Youtube channel with over 10,000 subscribers for French expats wanting to learn Dutch. He loves travelling (and will most probably be teaching from Portugal or who knows…. Mexico or Colombia). His main interests revolve around languages, travelling, eating, drawing, sports (cycling for example) and veganism. As a teacher his main goal is to help his students start speaking Dutch through comprehensible visual classes and mostly teaching in Dutch. Moreover, he likes to asks a lot of simple questions in Dutch so you can use the language right off the bat.