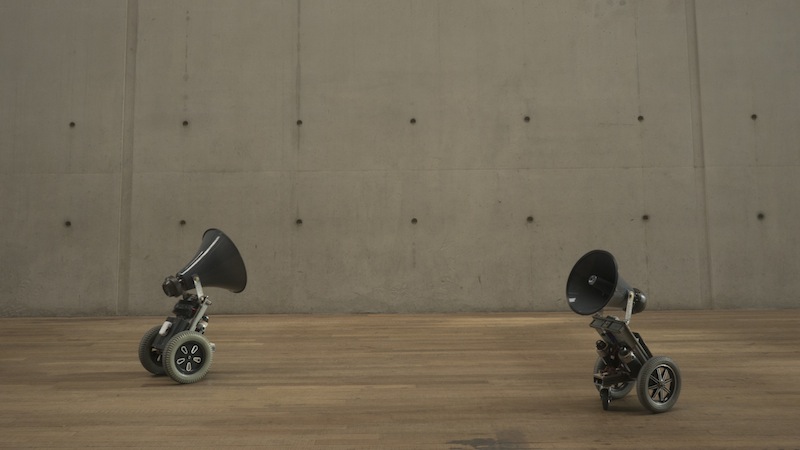 Saturday September 4th 2021
Laurenskerk, Rotterdam
Info and tickets here
On the 4th of September Klankvorm will present its new installation 'Kinetic Sounds', a custom built sound system that consists of a collection of rotating sound sources which together create immersive and dynamic fields of sound. For this special occasion we will set foot in an unique location: the monumental Laurenskerk in Rotterdam. During this premiere a selection of live performances and sound compositions will be presented which are created on and for the 'Kinetic Sounds' installation. These commissioned works will be combined with other projects that also revolve around the topics of sound and movement.
Klankvorm presents performances and compositions by Animistic Beliefs, Edwin van der Heide, Cucina Povera & Haron, Horst Rickels & Robert Pravda, Matteo Marangoni and more to be announced.
Echo Moiré is a robotic opera-ballet by Matteo Marangoni in which a pair of loudspeaker vehicles is employed to play a room as a musical instrument. Exploring the acoustic properties of the room, the vehicles create aural images that float in the air, enveloping listeners with patterns of echoes rebounding off the walls.