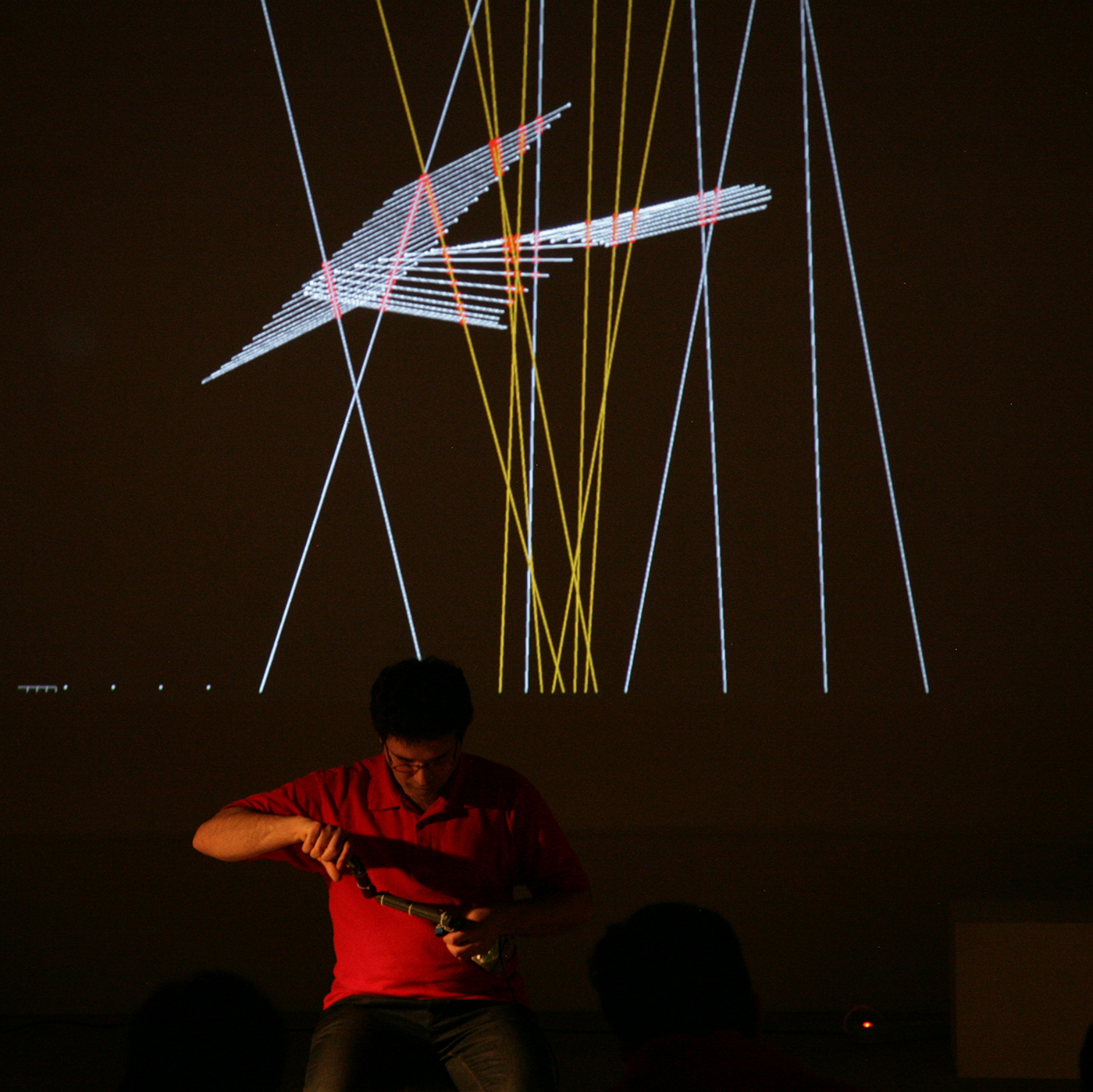 qb.2
April 20, 2018
Studio Loos, The Hague
Doors open 20:00
Concert starts 20:30
Entrance: €4
Erfan Abdi will be performing at qb, new concert series produced by Azimuth at Studio Loos. The series focuses on the development and presentation of audiovisual works. Young composers and visual artists are given the opportunity to work and experiment with multichannel audio and multiscreen video setups to investigate the idea of space in a multimedial context. qb aims at establishing new relationships between the sonic and the visual realm through artistic research practice stemming from other extensive research projects supported by LOOS foundation such as IOM-AIM and Azimuth.