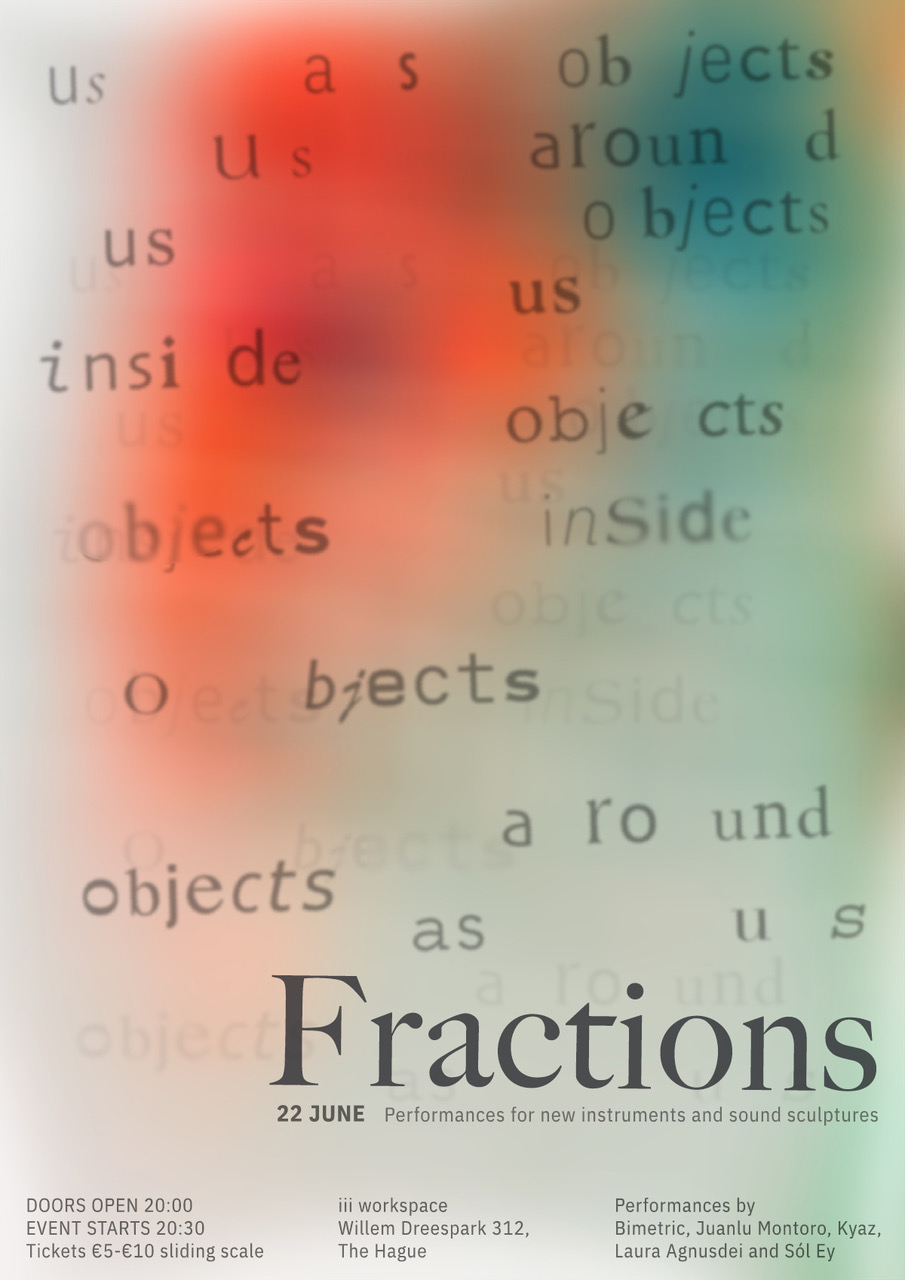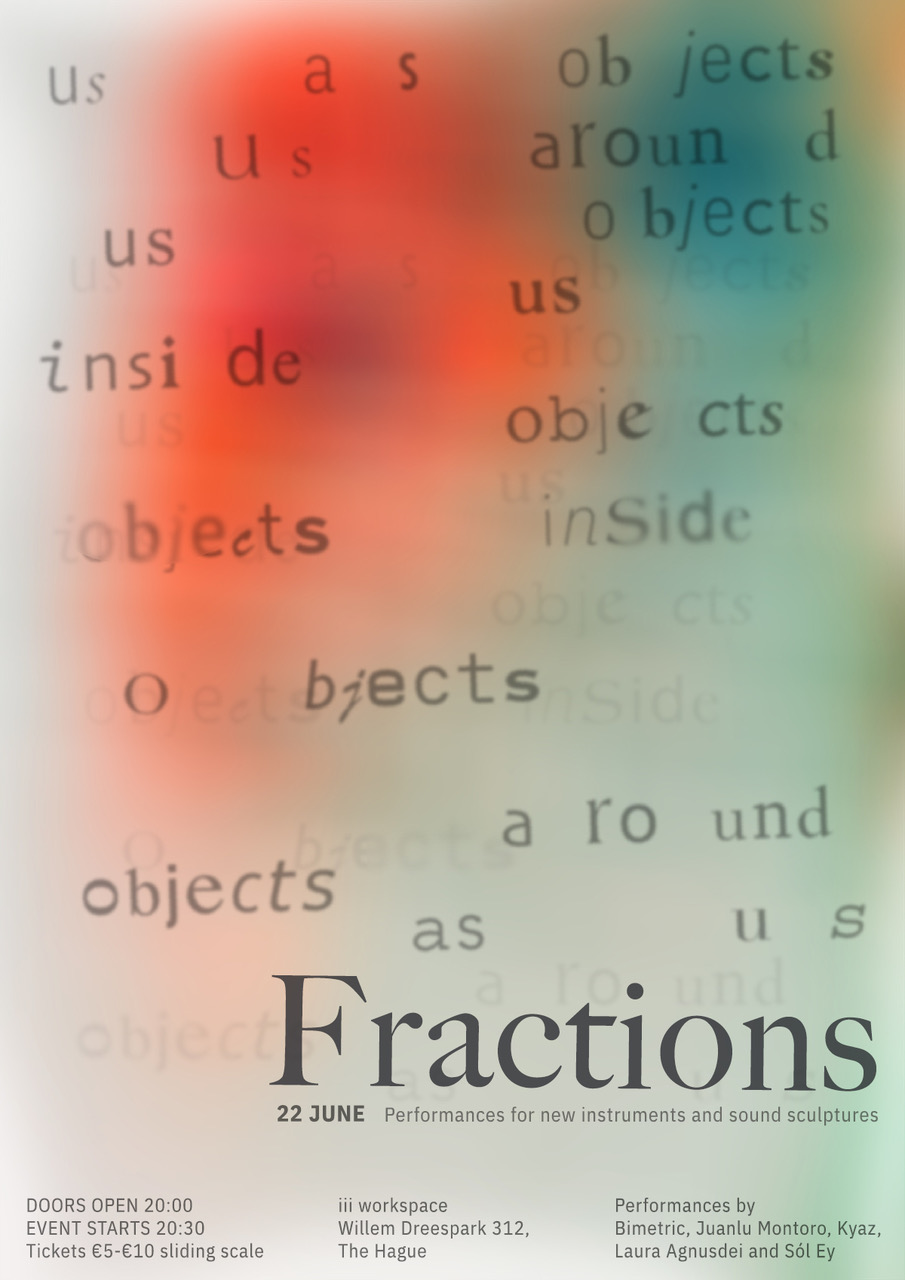 June 22, 2019
iii workspace, Willem Dreespark 312, The Hague
Doors open 20:00
Event starts 20:30
Tickets: €5-€10 sliding scale
Have you ever wondered what a solar panel sounds like? How it is to be surrounded with a metallic plate? Or how one operates a mechanical electrified mbira?
Fractions is an evening that revolves around performances for new instruments and sound sculptures. The phenomena of sound, its physicality and relationship with space is explored. By using mechanical instruments, interactive lights, sensors and sound sculptures, new perspectives of sound are challenged. It is a playground of interactions that invites the audience to move around and compose their own listening experience.
Performances by Bimetric, Juanlu Montoro, Kyaz, Laura Agnusdei and Sól Ey
Program
unChained Melody slow rivers flow into the sea
for mbira
Laura Agnusdei, 2019

Miles away for extended table percussion
(amplified wood table, solar panels, IR proximity sensors)
Juanlu Montoro
Perspectives Perspectives is a performance that explores the concept of sound through different aspects of the relationship between objects and observers. It is a collaboratively created work by Antoine Josselin, José Silva, Kyaz and Sól Ey.
Poster by Soyun Park