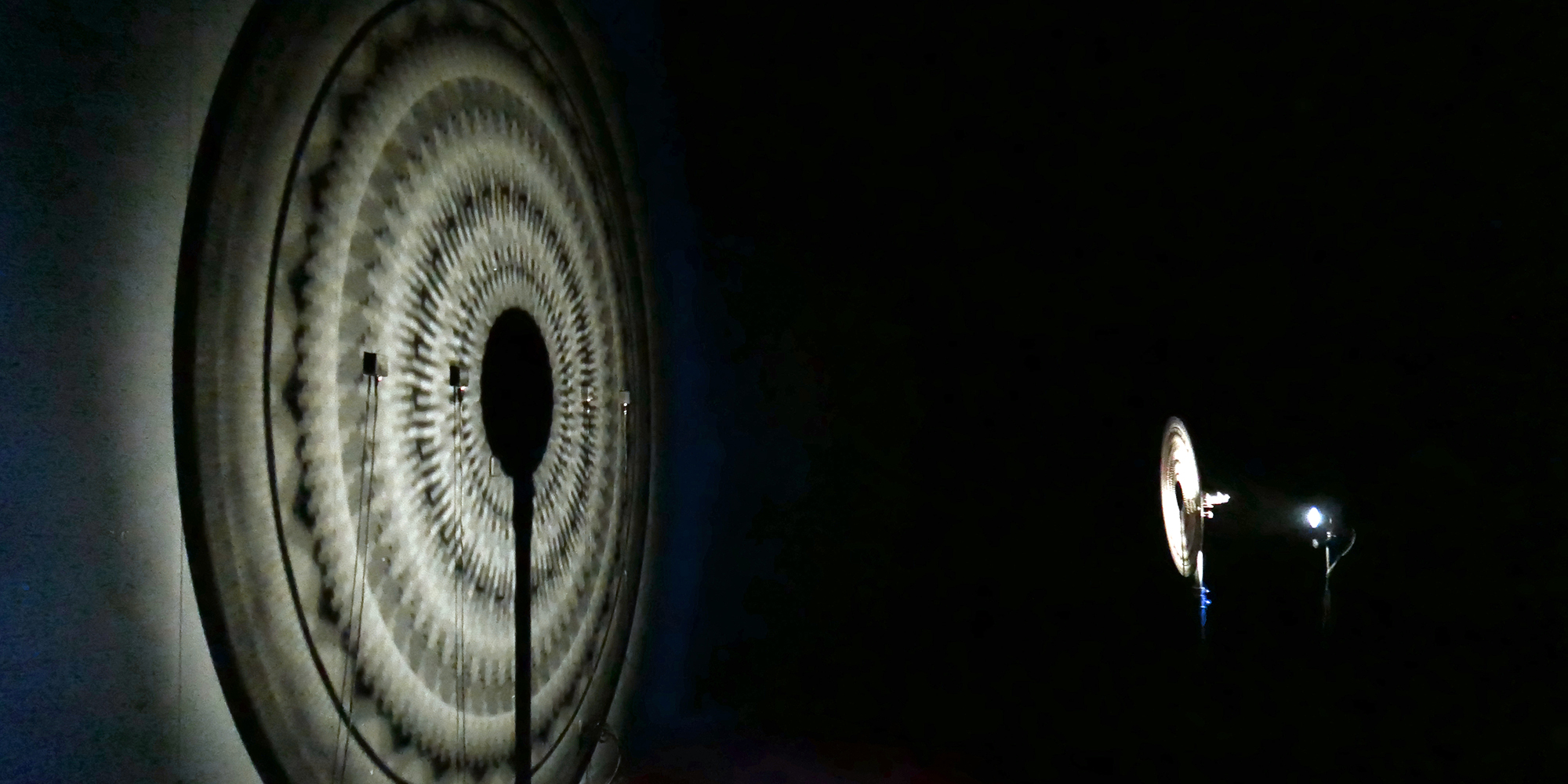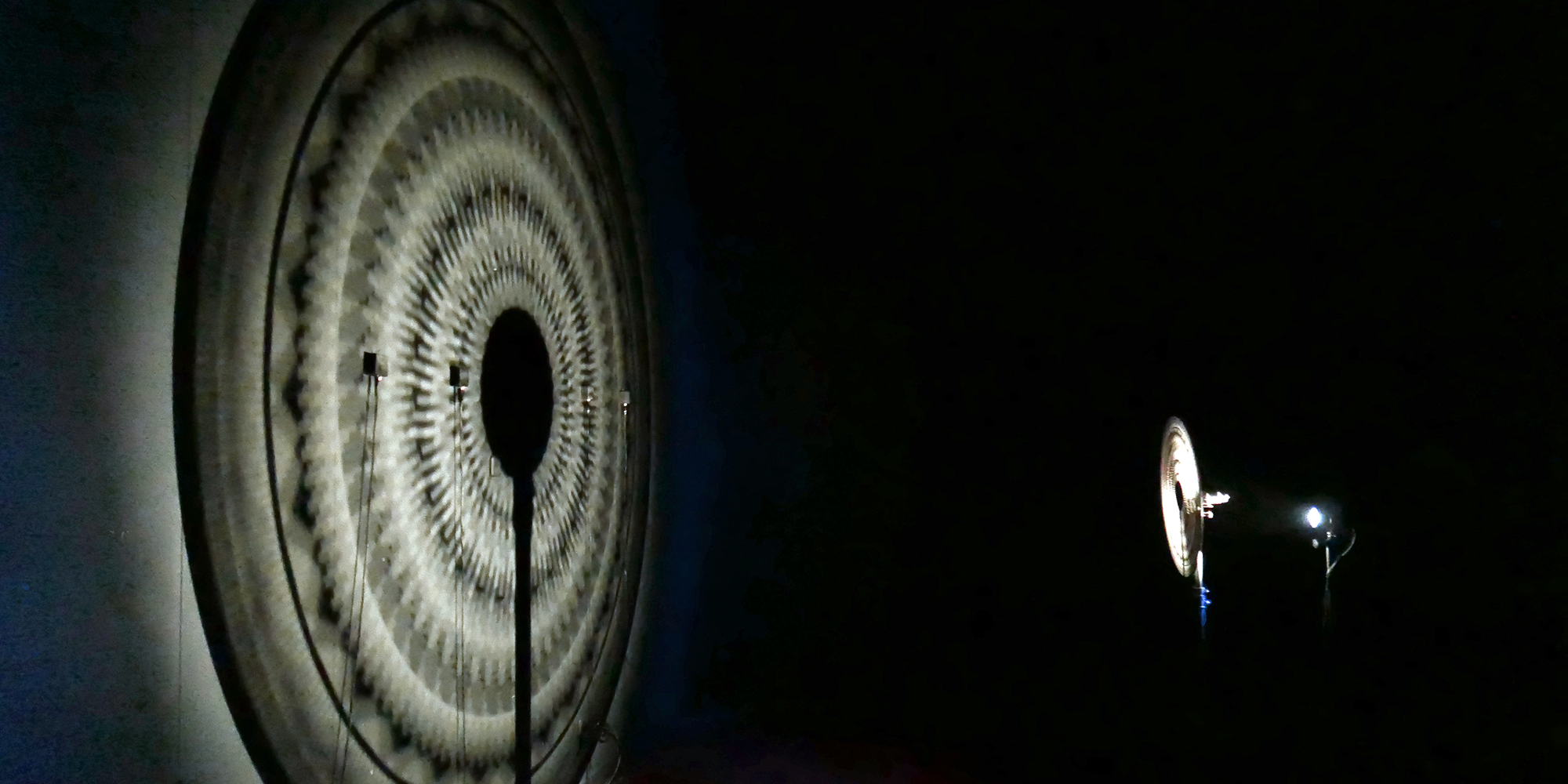 January 24 – February 24, 2019
Le Bon Accueil, Rennes FR
Opening: January 24, 18:30
In this special solo exhibition 'The Mirror of Daisy Bell' at Le Bon Accueil, Mariska de Groot presents an extended version of Hidden Patterns.
When Alexander Graham Bell invented the Photophone (a communication device that works on light beams and includes a perforated rotating disc in the mechanism) he was so proud of his invention that he wanted to name his daughter Photophone. This idea was discouraged by his wife and they decided on the name Daisy.
In this installation the wall between two rooms will be used as a mirror for two tonewheels, the noisy but visually hypnotic against the sonic harmonic.