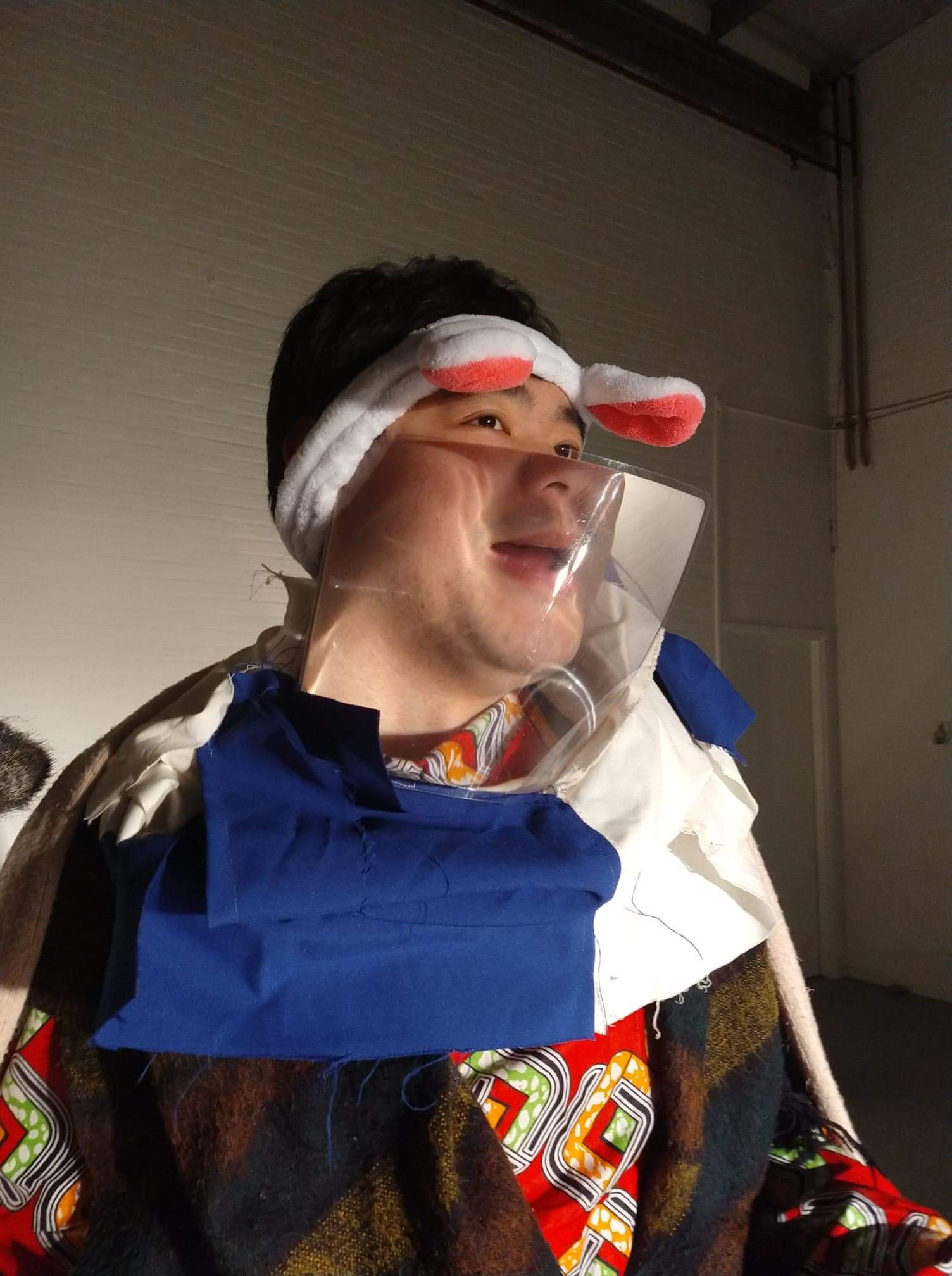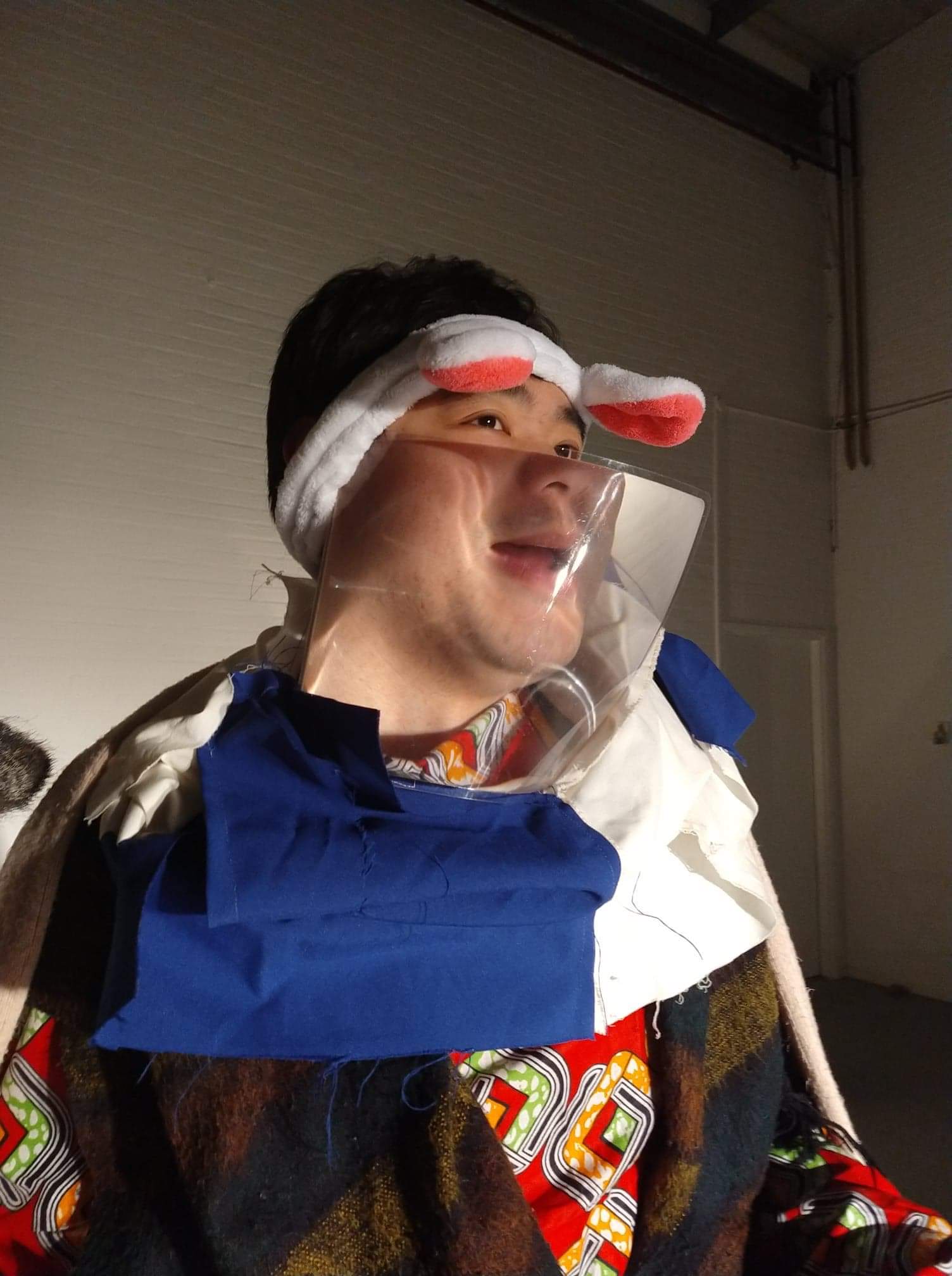 Divided Loyalties
September 13, 2019
iii workspace, Willem Dreespark 312, The Hague
16:00
Leading up to
Hubs Immersive Festival
, iii presents a tryout of
Wen Chin Fu
's project Divided Loyalties, commissioned to premiere at the festival in November.  Come for a sneak preview of the project and share your feedback with us over drinks.
One of the central themes of the opera genre is the theme of divided loyalties. In this project we will focus on the tension between loyalty to tradition and loyalty to oneself. Opera singers possess exceptional singing technique developed through rigorous training. However within the opera environment there are limited opportunities to experiment with this technique in ways that deviate from tradition.
For this project two opera singers who are fresh graduates from the Royal Conservatory, Julie De La Cruz Fuello and Boukje van Gelder will work with interdisciplinary artist Wen Chin Fu. At Hubs Immersive Festival they will present a participatory performance recontextualising operatic voice within the domain of contemporary interdisciplinary performance.
I'm an artist from Taiwan. In 2006, I graduated from the Classical Music Department of Shih Chien University, Taipei and moved to Holland. I graduated at the ArtScience interfaculty in 2010 and Muziektheater study in 2018 of Den Haag Conservatory. I've been playing cello and piano with ensembles and theater groups. During the period of performing, I found my interest in exploring the relationship between physical movement, sound and the environment. Since then, I develop instrument to experiment various possibilities of performing gesture, i.e, Body Cello, Spine Spinning. Furthermore, new auditory possibilities within materials, i.e, Tang – instrument made of sugar. A key element of my practice is concentration, which opens the senses for perceiving things through new perspectives.
I presented works at Singuhr Hoergalerie, Berl in (DE), Moscow Young Art Biennale (RU), The Nine, Ouagadougou (Burkina Faso) , Lighthouse festival , Den Haag (NL) , STRP festival , Eindhoven (NL) , World Event Young Artists festival , Nottingham (UK) , Videoappart festival, Paris (FR) . I'm currently a member of Instrument Inventors Initiative and Rutger Muller Trio.
Boukje started singing as soon as she could speak. At first it was just with her mother behind the piano, but from her sixteenth on she took vocal lessons. After her Bachelor's in History at the Utrecht University she decided that she wanted to explore as much as possible about singing and music. In 2017 she graduated as a mezzosoprano from the Fontys High School of the Arts and she got accepted in the Master's program of the Royal Conservatory in Den Haag. She studies there with Catrin Wyn-Davies and she will graduate in June 2019.
Boukje participated in various staged opera's. She sung 'Dritte Knabe' in Mozart's Zauberflöte and 'Hansje' in a Dutch version of Humperdinck's opera Hänsel und Gretel, both were directed by Jeroen Lopes Cardozo.
Julia De La Cruz Fuello
Julia was born in Mexico City and Studied at the Conservatorio Nacional de Música in México City. She received lessons with Liliana Gómez-Arzápalo, Halina Nadi, Corradina Caporello, Joseph McClain and Anne Kopta. Together with conductors such as Francisco Savín, Enrique Bátiz, Luis Fernando Malheiro, Luis Bacalov and Rodrigo Macías performed orchestral th Symphony, Mozart's Requiem and Villalobos Mandú Sarará
She sang in opera productions including the role of Königin der Nacht in Die Zauberflöte, Norina in Don Pasquale, Anita in Anita of Melesio Morales and Eugenia in Eugenia of Armando Carrillo. She was part of the Orquesta Sinfónica del Estado de México Choir and of Euterpe Chamber Music Ensemble.