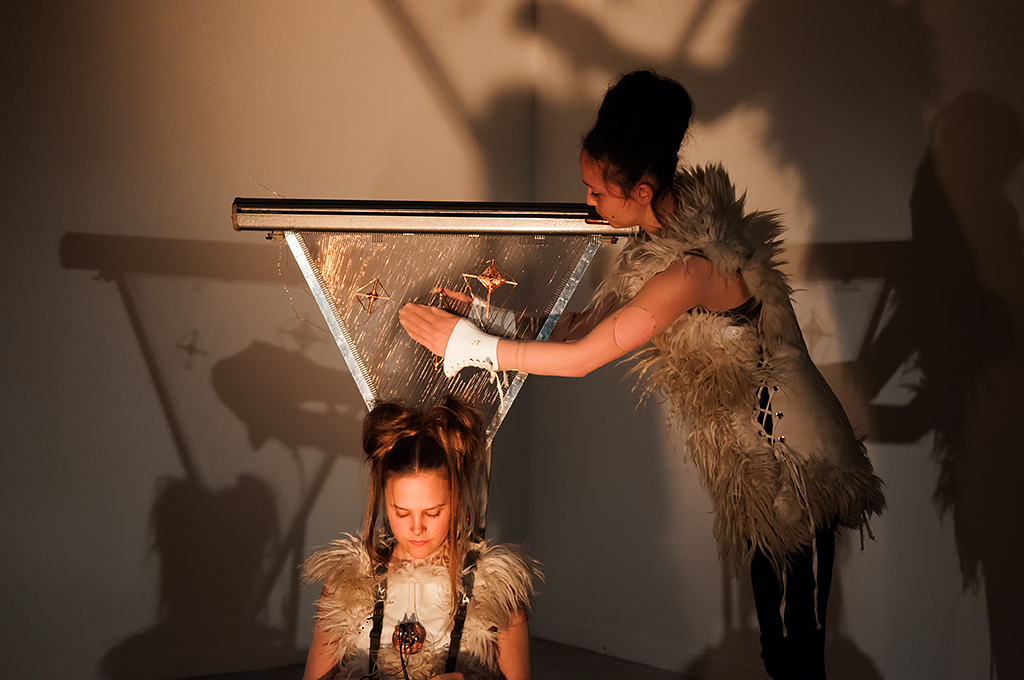 June 12th 2016
16:00 – 18:00
Glass House, Amstelpark, Amsterdam
Entrance €5
Synergetica Art-Science Salon has invited iii to give a presentation over its platform and program of activities supporting radical interdisciplinary practices engaging with image, sound space and the body. A talk over the platform by Matteo Marangoni will be followed by a presentations of Wind Instrument by Marije Baalman, Magnetoceptia by Dewi de Vree and Patrizia Ruthensteiner and Sugar Instrument – Tang by Wen Chin Fu.

Synergetica is an art-science laboratory, investigating photonics, fluid dynamics, acoustics, quantum chemistry and psychophysics. In addition to providing a platform for artists working in these domains, Synergetica serves as a curatorial and educational entity, disseminating interdisciplinary art works and art-science research. In 2011, Synergetica was selected as the Dutch representative of Studiolab, a 12-country European Commission initiative aimed at surmounting the boundaries between artists and scientists.