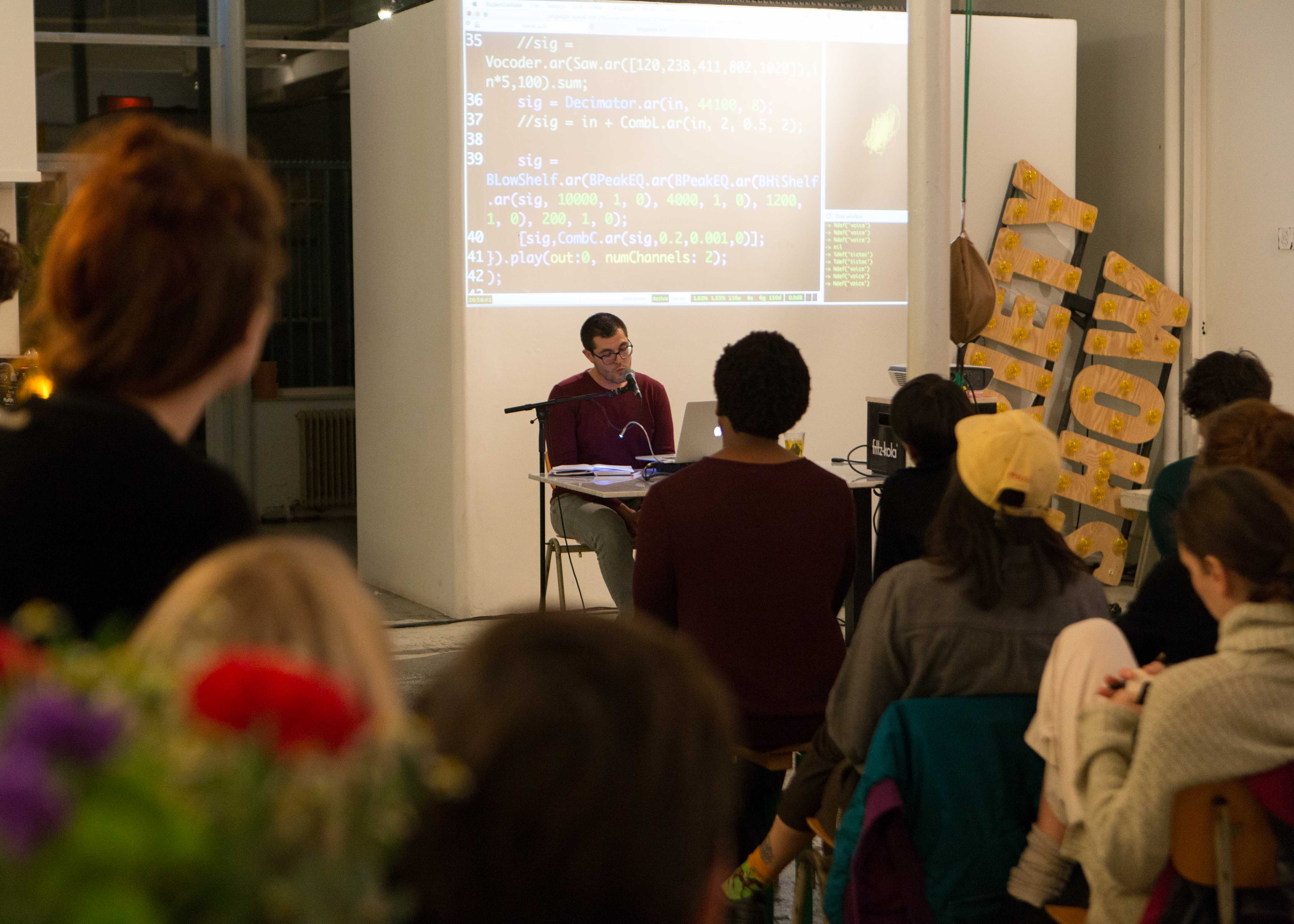 Verso: On the tips of our tongues
April 26, 2020
Mezrab, Veemkade 576, Amsterdam
20:00
Watch the full event here
Jonathan Reus will be presenting his live-coding lecture "Wordweaving" at Verso: On the tips of our tongues, a program on language curated by Yun Ingrid Lee.
VERSO / is Amsterdam's live literary & arts magazine, brought to you by Versal. Every two months on the Mezrab stage, VERSO / presents local & visiting poets, writers, artists, filmmakers, researchers, and more around a central theme.
In Greek mythology, Lethe was a river that the souls of the dead drank from to forget all earthly memories. And so the word "Lethology" was given to the phenomenon of having a word stuck on the tip of your tongue. In this edition of VERSO / we retune our ears to hear differently, explore loss and linguistic memory, the generative space of misunderstanding, and the (in)capacity of language systems to represent a full spectrum of identities and ideas.
……..
PROGRAM
Editorial by Yun Ingrid Lee
Communis by Yun Ingrid Lee
Video essay by June Yu
Google tour by Platy Helminth
Poetry by Lucia Dove
Live-coding storytelling by Jonathan Reus