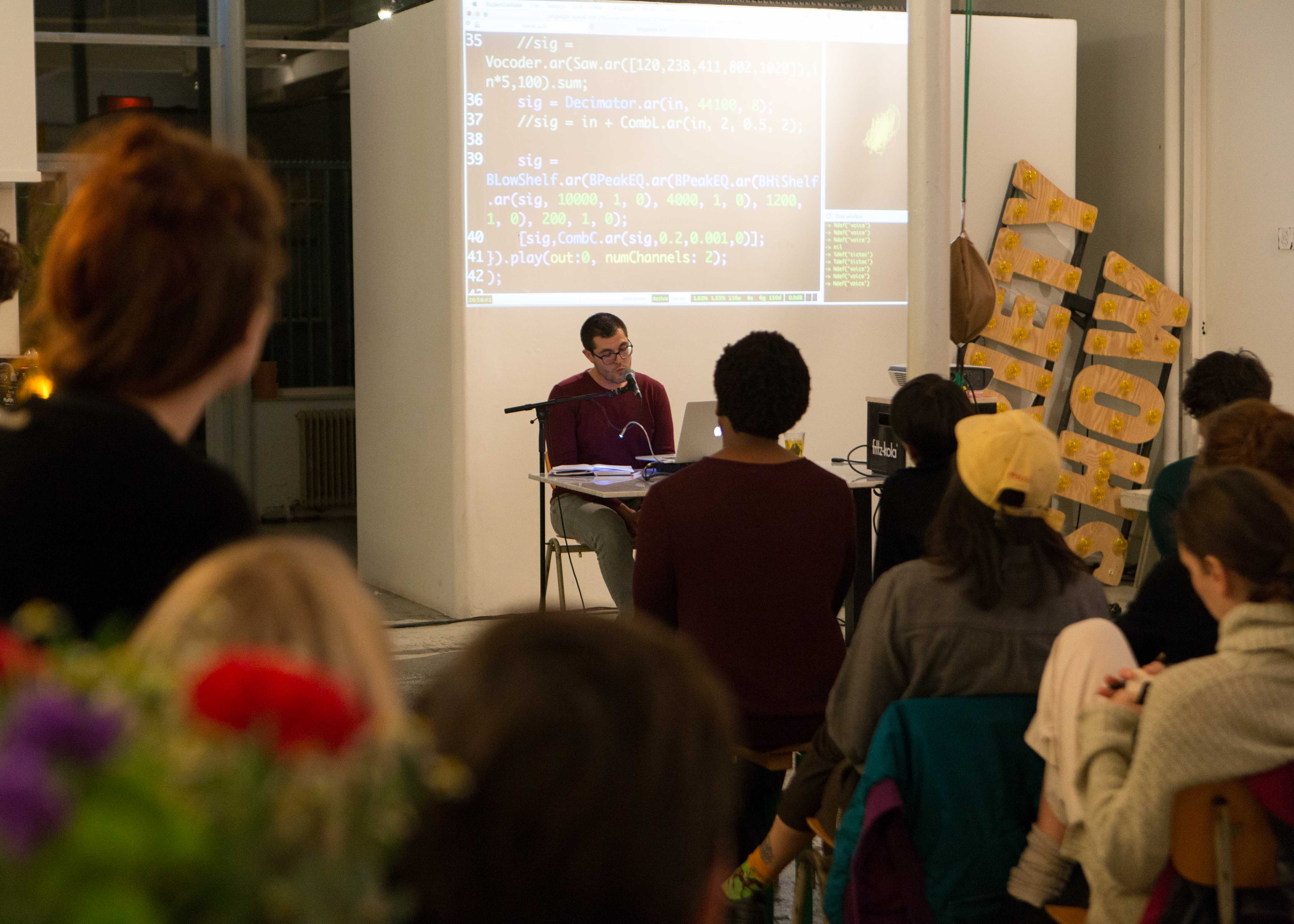 Verso: On the tips of our tongues
March 29, 2020
Mezrab, Veemkade 576, Amsterdam
Doors open 19:00
Event starts 19:30
Entrance: €7 (cash and card accepted)
Jonathan Reus will be presenting his live-coding lecture "Wordweaving" at Verso: On the tips of our tongues, a program on language curated by Yun Ingrid Lee.
VERSO / is Amsterdam's live literary & arts magazine, brought to you by Versal. Every two months on the Mezrab stage, VERSO / presents local & visiting poets, writers, artists, filmmakers, researchers, and more around a central theme.
In Greek mythology, Lethe was a river that the souls of the dead drank from to forget all earthly memories. And so the word "Lethology" was given to the phenomenon of having a word stuck on the tip of your tongue. In this edition of VERSO / we retune our ears to hear differently, explore loss and linguistic memory, the generative space of misunderstanding, and the (in)capacity of language systems to represent a full spectrum of identities and ideas.
……..
PROGRAM
Editorial by Yun Ingrid Lee
Communis by Yun Ingrid Lee
Live-coding storytelling by Jonathan Reus
Performance by Platy Helminth
Performance* by Angelo Custodio
Poetry by Lucia Dove