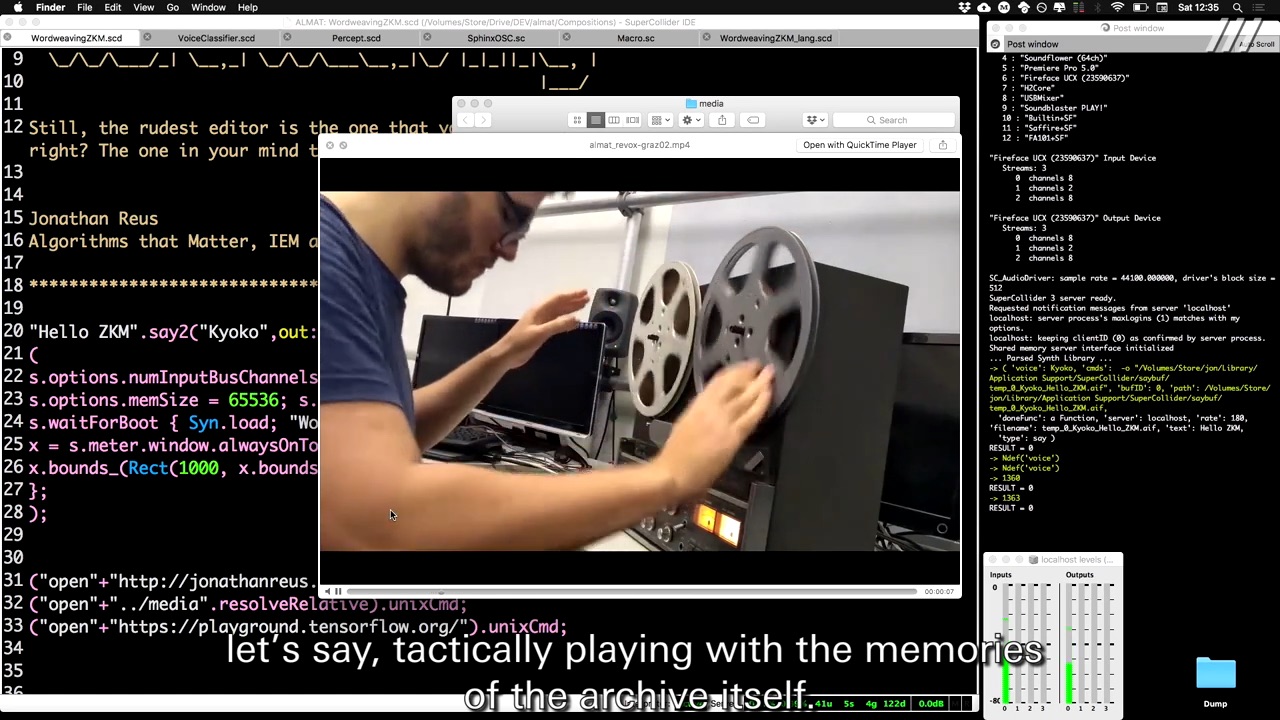 In light of current worldwide developments, Creative Coding Utrecht have gone ahead and commenced a totally new segment they call "10 Minute Livecoding Challenge"!
Please find the live stream on YouTube HERE
It is also possible to watch past events!
During this weekly (every Tuesday at 20:00 CEST) bit, artists from the Netherlands Coding Live and Creative Coding Utrecht community will present a 10-minute live coding performance. Coders all over the country will create something from scratch in 10 minutes, and this session features iii member Jonathan Reus.
During their live performance, the artists will expose their tools and practices used for coding music and/or visuals.In addition to their live performance, they will give an in-depth interview where they will discuss their practice, tools, work in the community and coping with the radical and drastic changes in their practice due to the COVID-19 crisis.