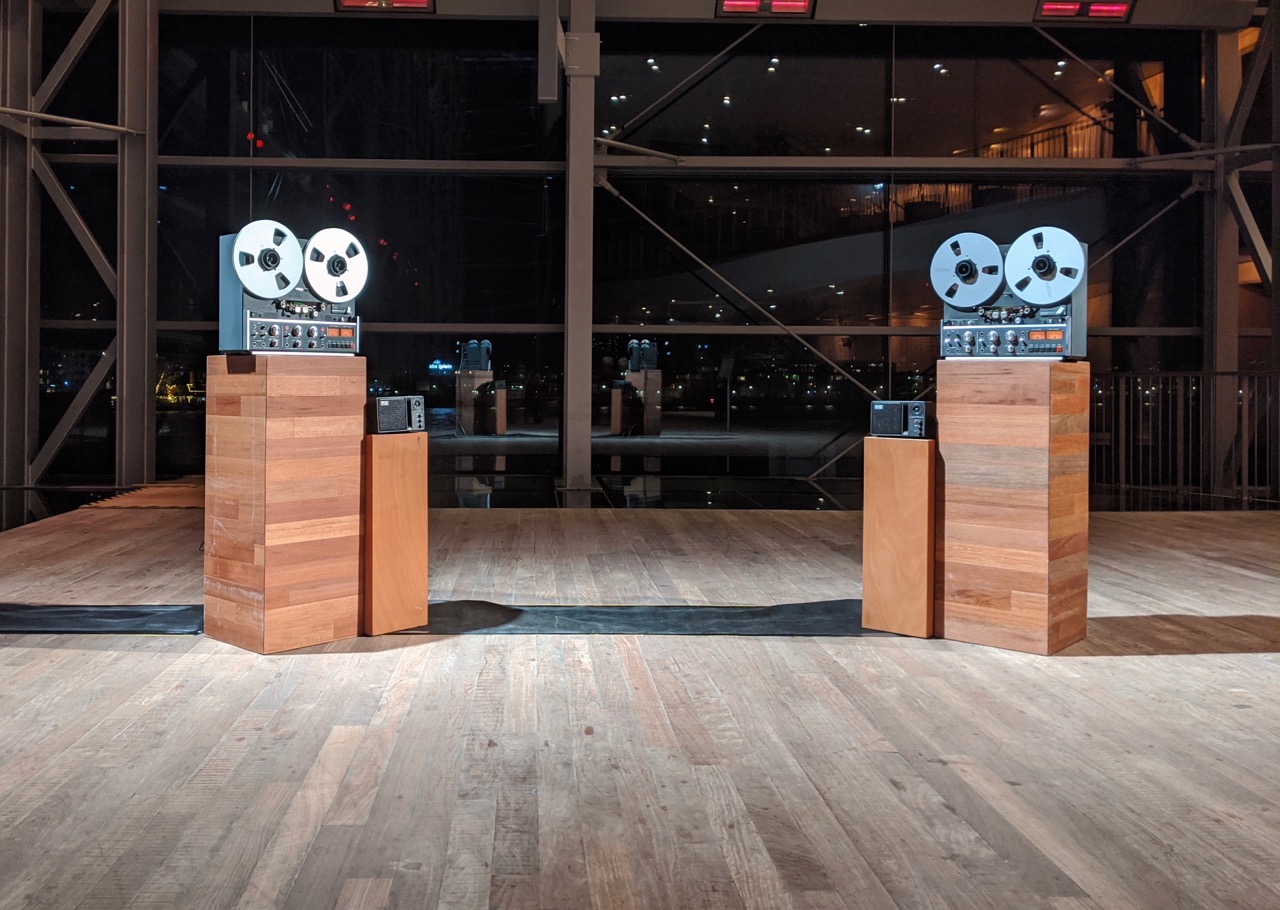 Words & Music
January 11 – January 12, 2020
Muziekgebouw aan 't IJ, Amsterdam
A weekend of music, theater, and spoken word
A weekend full of moving concerts, theater, tranquil music, installations, film, and spoken word, in all corners of the building.
Samuel Beckett: literary greatness, writer of tragicomic plays, poetry, and novels. But also an icon of absurdism and a writer of poems stripped to the bone. Beckett (1906 – 1989) was a great fan of music but rarely worked with composers. With one exception: the American Morton Feldman (1926-1987), just like Beckett, a completely quirky artistic personality with a unique oeuvre. The words of Beckett and the notes of Feldman run like a thread through Words & Music, a two-day festival where a different world appears behind every door.
This festival is made by:
Asko | Schönberg, Cappella Amsterdam, Reinbert de Leeuw, Gerrie de Vries, Ensemble Academy, Daniel Reuss, Gaudeamus Muziekweek Foundation, with support from the Performing Arts Fund.
On the program:
Works by Morton Feldman, Samuel Beckett, György Kurtág, Jerzy Bielski, Dick Raaijmakers, Bart de Vrees, Jan van de Putte and Klaas de Vries, and others
Performance Shhh!
After the concerts on both days, the intriguing performance Shhh! by Dick Raaijmakers (1930 – 2013). Raaijmakers uses the audiotape from the film Film by Beckett, with sounds from a Laurel and Hardy film.
Program outside the hall
In addition to the programming in the Great Hall and the performance of Shhh! there is much more to experience. There is a film program with documentaries and films by and about Beckett and Feldman. There are spoken word performances by Justin Samgar and Stokely Dichtman.
The installation of Jonathan Reus (sound artist & art-technology researcher) Wordless – Future Conversations with Samuel Beckett and Morton Feldman at the End of History can be seen permanently, with the maker introducing him at set times.