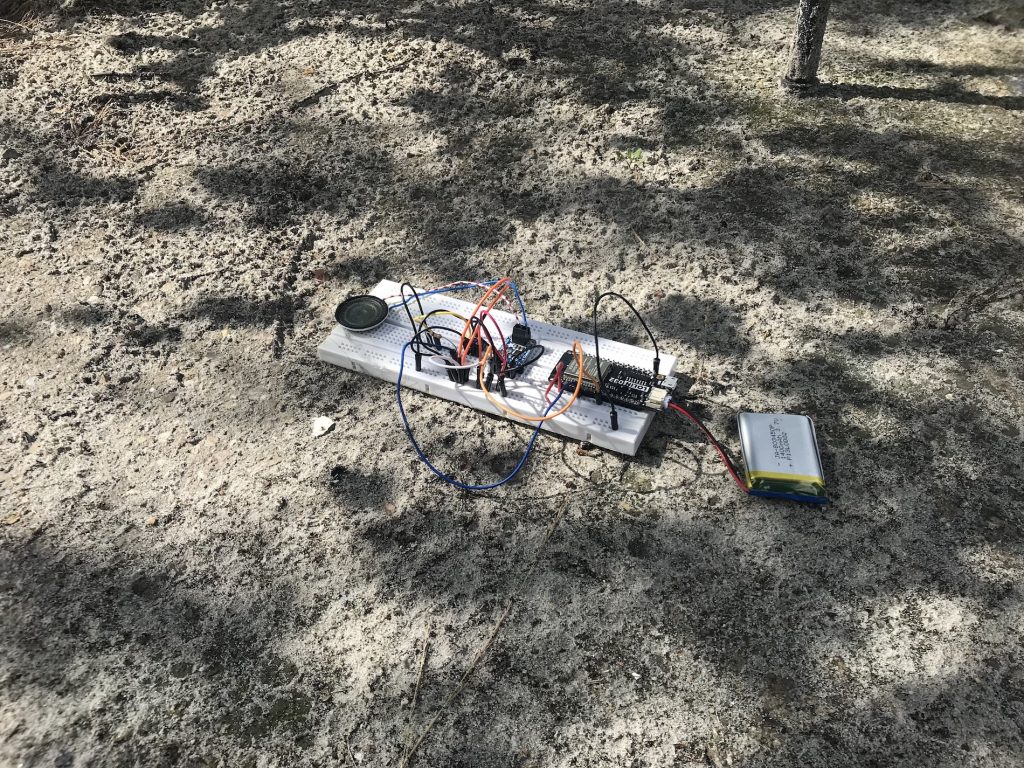 For this year's "stay at home" edition of the summer festival Into The Great Wide Open, Dieter Vandoren and Matteo Marangoni are developing the DIY electronics kit "Komorebi Larva" based on their project Komorebi. Komorebi is a Japanese word that can be translated as "sunlight shining through trees". The kit will include all components necessary to make a small portable light sensitive sound creature that generates music in response to sunlight. It will be based on the ESP32 chip and can also be used as a powerful and low cost platform for other mobile embedded audio projects. For this project Dieter and Matteo worked on porting the popular Mozzi sound synthesis library for Arduino to the ESP32.
You can order the kit starting on July 29th and until August 9th at Into The Great Wide Open.

Breadboard illustration produced with Fritzing and published under CC-By-SA license.