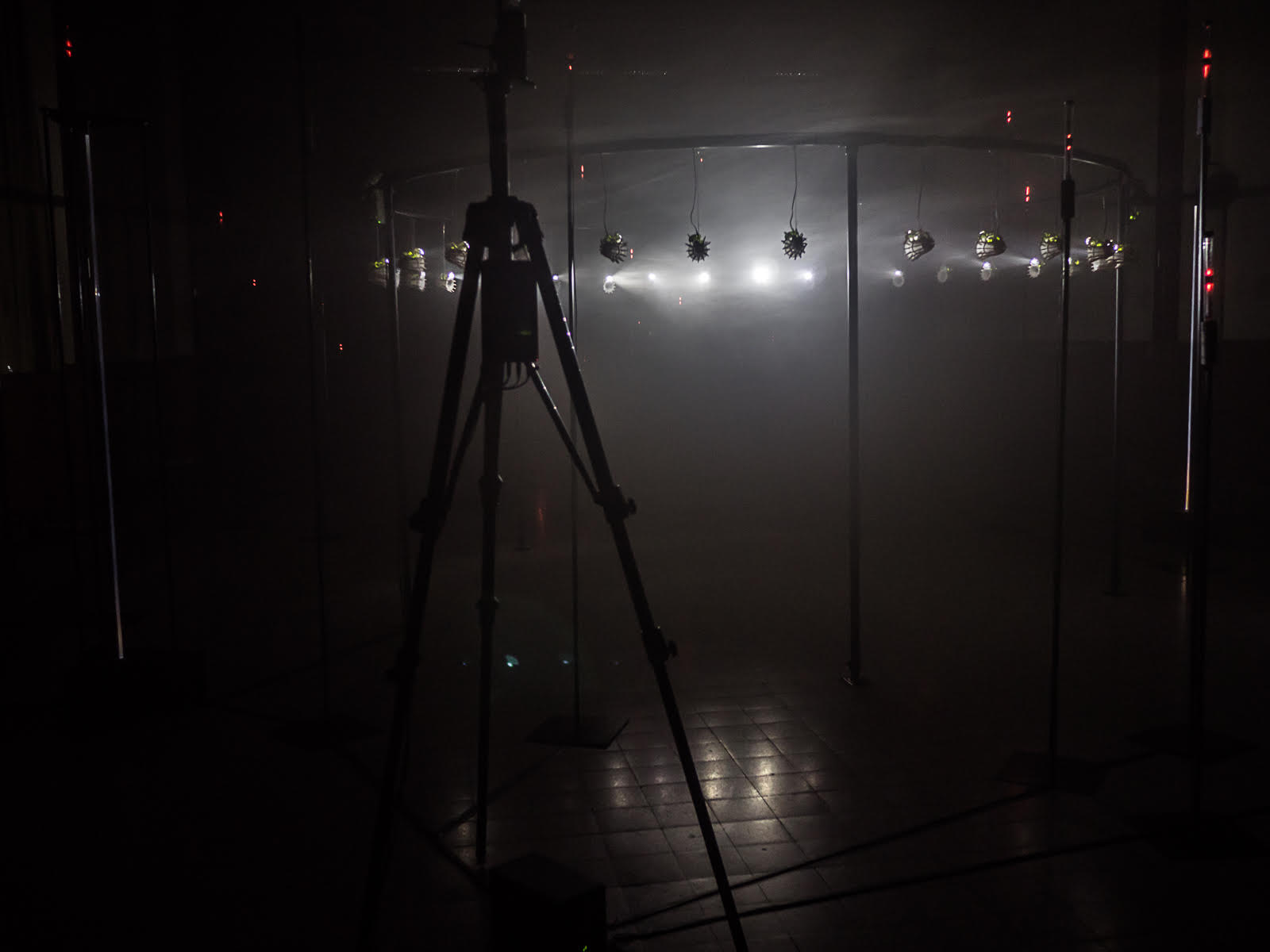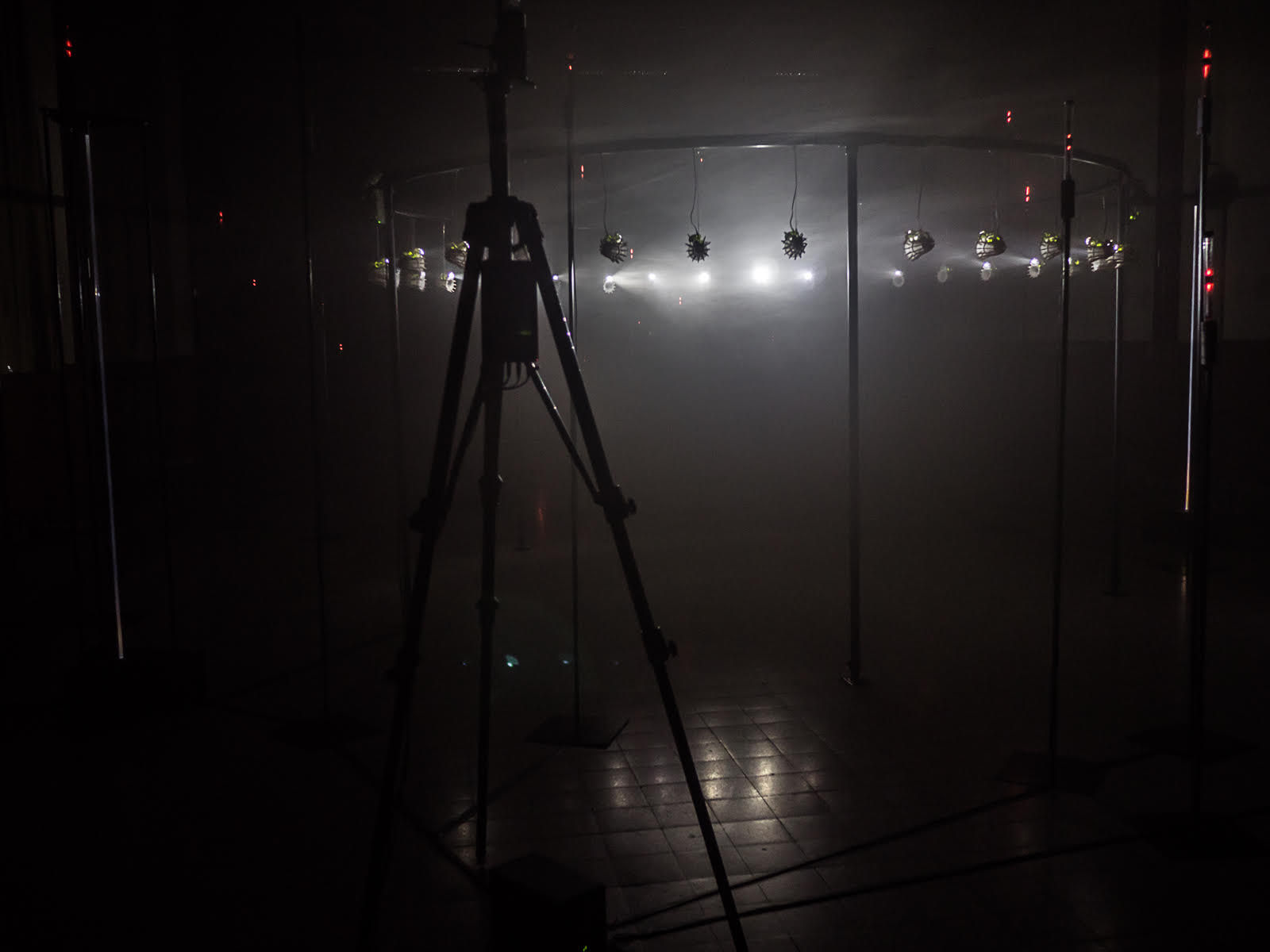 September 28, 2019
Kunstkapel, Prinses Irenestraat 19, Amsterdam
20:00
Entrance: €10/€5 (student discount)
Matteo Marangoni and Dieter Vandoren will be presenting Lampyridae as part of "October Rambles I: One Way or Many?" a multimedia interdisciplinary performance evening hosted by The Warp & The Weft.
Taking their name from the scientific denomination of the family of the fireflies, the Lampyridae are artificial creatures which communicate between each other through light and sound. Each creature behaves autonomously following the same rules. Together they form a swarm of pulsing entities, generating changing patterns that evolve in space and time. The work is an exploration of emergent swarm behaviours originating in the electronic simulation of ecosystems. Ideas developed for the purpose of  computational modelling are reinserted back into the physical space occupied by human bodies and the human senses, creating a space for contemplation that is fragile and unpredictable.