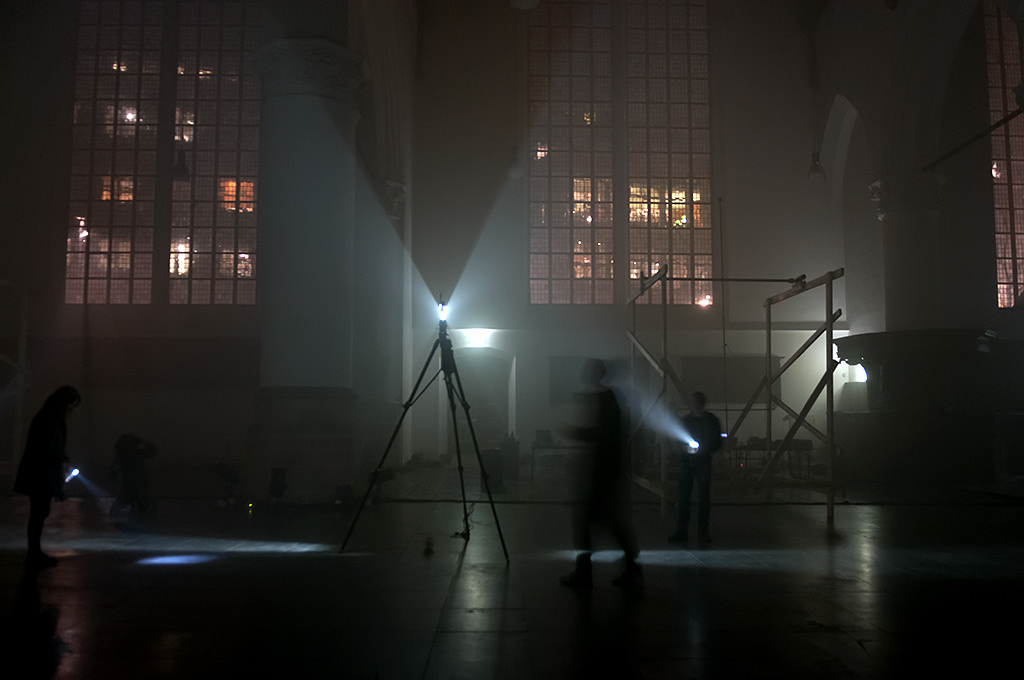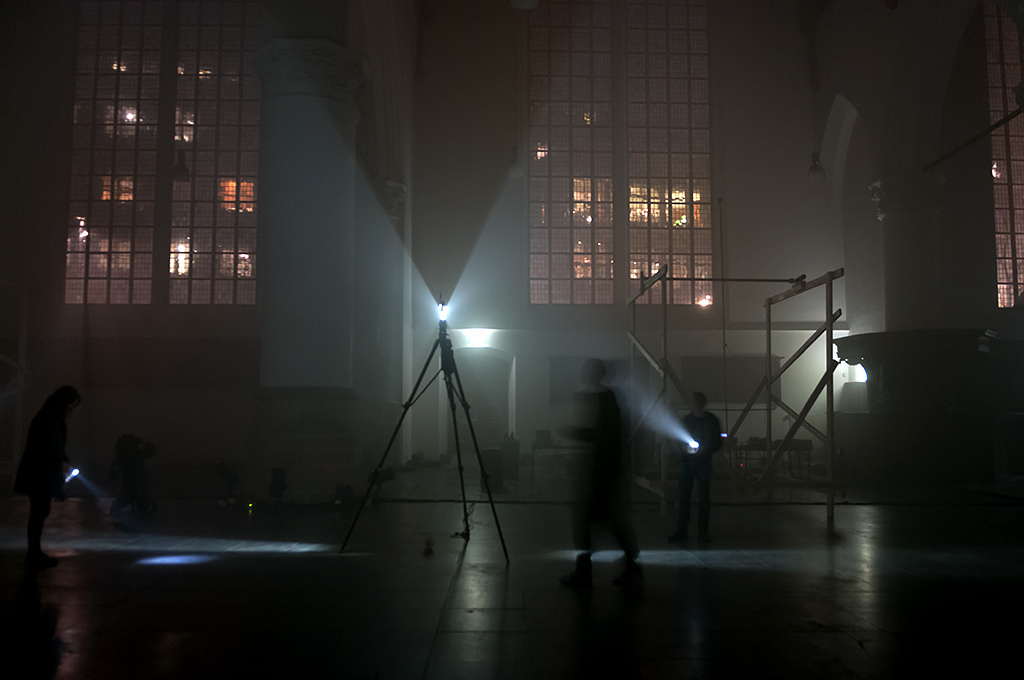 Lichtrouten Contemporary Light Art Exhibition
September 28 – October 7, 2018
Forum, Lüdenscheid, Germany
19:00-00:00
Dieter Vandoren and Mariska de Groot will present their light installation LFS1 during the contemporary light art exhibition 'Lichtrouten' in Ludenscheid, Germany.
LFS1 is an installation originating from the two artists' ongoing research into dynamic architectures composed of solid and ephemeral media. Innovative and antiquated technologies meet in the cloud of light and sound generating modules.
More information on Lichtrouten here.