2-DAY WORKSHOP
An introduction to live coding real-time music and visuals for absolute beginners. No knowledge of programming required, only a desire to express yourself creatively!
WHEN: 21 – 22 NOVEMBER 2020
WHERE: online
TICKETS: €5-10 sliding scale tickets HERE
During this 2-day workshop you will receive a crash-course into the exciting world of live coding – programming languages that allow you to create expressive algorithmic music and visuals live and in the moment. You'll learn to create electronic music and mesmerizing visuals, as well as different ways to collaborate with others and to share your work. Topping off the workshop, you'll have an opportunity to perform and improvise with code live as part of a livestream concert on Eulerroom.
The workshop will be led by Saskia Freeke and Timo Hoogland, and focus on two popular live coding languages: Mercury (for music) and Hydra (for live visuals). The workshop is structured as a sequence of hour-long mini-workshops focusing on specific aspects of music, visuals and collaborative tools. The focus of the first day will be to get you to a point where you are able to creatively express yourself using one of these languages. The second day will focus on how to perform collaboratively with your code using different platforms for live streaming and co-performing, as well as help you work towards coming up with a compositional strategy for a live performance. 
The second day ends with a concert livestream with a slot where you can participate: Livestream NL_CL#3: Algorave.
Workshop Requirements for Participants
Ages 16+
You must bring a Laptop (Windows 10 or MacOS 10.12+ for Mercury) with a minimum of 4GB Ram, Intel i5 processor
With Software Installed: Chrome or Chromium Web Browser (for using Hydra)
Please bring (wired) Headphones
And an external soundcard if you have one (for audio-reactive visuals in Hydra)
Rough Workshop Schedule
Day 1 (Saturday 21 Nov)
10.45 – 11.00 Virtual "Walk-in" & coffee chat over Zoom
11.00 – 18.00 Intro to Live Coding Performance, Mercury, Hydra
Day 2 (Sunday 22 Nov)
11.45 – 12.00 Virtual "Walk-in" & coffee chat over Zoom
12.00 – 16.00 Workshop Sessions: Composing, Collaboration & Livestreaming
19.30 – 20.00 Livestream workshop participants closing concert (optional)
20.00 – 23.00 Livestream NL_CL#3: Algorave
About the Languages we will be Using
Hydra is a language for live coding real-time, generative visuals in the browser. The language and way of working in hydra is inspired by the intuitive patching system of analog modular synthesizers, but using code instead of wires. Hydra is completely web-based, and because of this is totally cross-platform, and additionally provides tools that allow using stream-ing over the web and routing video sources and outputs in real-time. Hydra is developed and maintained by Olivia Jack.
Mercury is a music live-coding language created by Timo Hoogland to allow artists to express compositional and performative ideas quickly. Mercury's language design is intentionally minimal and human-readable to allow people to get started with it without an extensive learning curve or a background in programming. Mercury is especially suited for creating generative and algorithmic beat-based music, with a large suite of sonic possibilities, synthesizers and effects. Mercury works on Mac and Windows only.
About the Workshop Leaders
Saskia Freeke is an artist, creative coder, interaction designer, visual designer and educator. Her work addresses structure, geometry and playfulness. A significant part of her artistic practice is the ongoing daily art project she started in January 2015, in which she explores and experiments with generative patterns and animations. Starting 2019 she has extended her practice of expression by incorporating geometry and playfulness in live coded visual performances on stage. Saskia has been a lecturer in Physical Computing at Goldsmiths, University of London and taught visual design at the University of the Arts Utrecht School for Games and Interaction.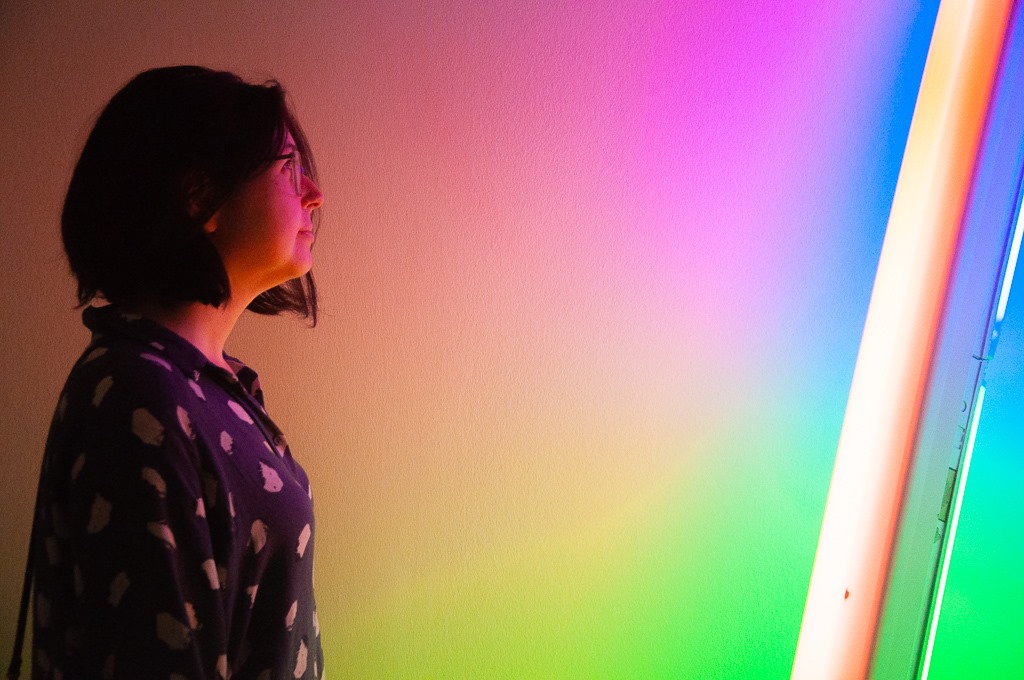 Timo Hoogland is a live coder, creative coder, music technologist and educator based in the Netherlands. He livecodes experimental electronic music and develops generative audiovisual compositions, installations and performances. Timo graduated from the Masters of Music Design at the HKU University of Arts Utrecht, where he developed the live coding environment Mercury to research and develop algorithmic composition techniques and generative visuals in live coded performances. He has an active role in organizing live coding meetups and Algoraves together with Creative Coding Utrecht, is part of the Netherlands Coding Live community and performed at various events and festivals such as ICLC, ADE, Gogbot, Tec-Art, Droidcon and React.
This workshop is part of the NL_CL live coding performances series at iii. NL_CL is a community of avid artist-coders based in the Netherlands who work primarily in the performing arts. Besides our formal activities organizing workshops and concerts, we also run monthly meetups. You can follow the NL_CL community at https://netherlands-coding-live.github.io/ and at @NL_CodingLive on twitter. 
This workshop is made possible with support from the Municipality of The Hague.