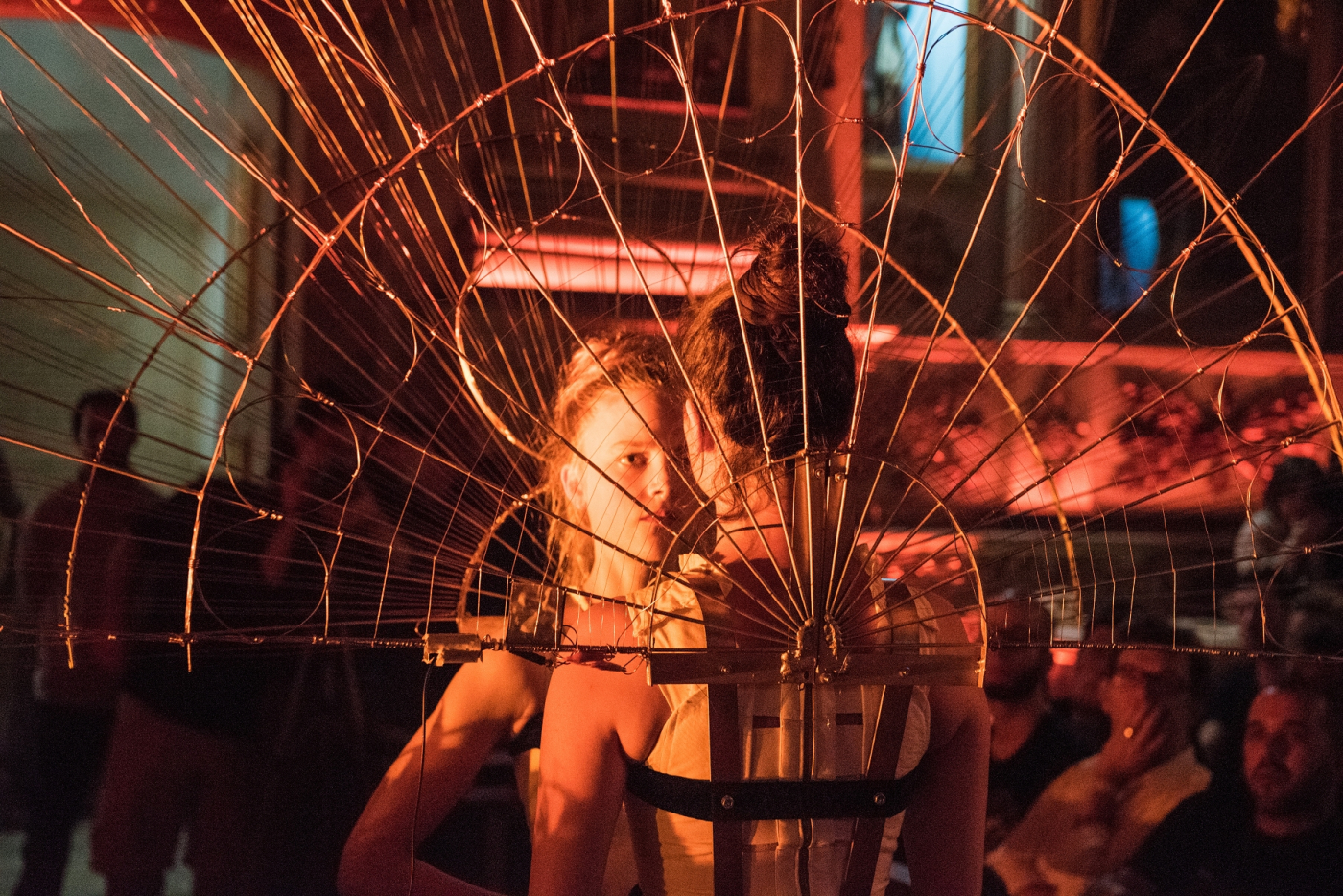 Club Radiokoje 2019
June 22, 2019
Kongressbad, Vienna (AT)
17:30 – 19:00
Dewi de Vree and Patrizia Ruthensteiner have developed a new sound performance within their collaborative project 'Magnetoceptia' for the 'Radiokoje' of the 'Kongreßbad', a public pool in Vienna.
Transformable antennas as physical extensions of the performer's bodies receive site specific electromagnetic fields, which are processed as raw sound material into a musical composition.
For this specific and unique location the artists have developed a choreography based on a self-invented optical communication system. A language of visual and sonic 'body positions', which 'freeze' the performers into temporal sculptures determine the received sounds and create a musical dialogue over distance between the two performers.
Inspired by the historical female clothing element the 'crinoline', the antennas, as technological expansion of the human senses, visualize the interaction between man and machine, representing the tension between control and unpredictability, a mythology of restriction or liberation.
Facebook event here