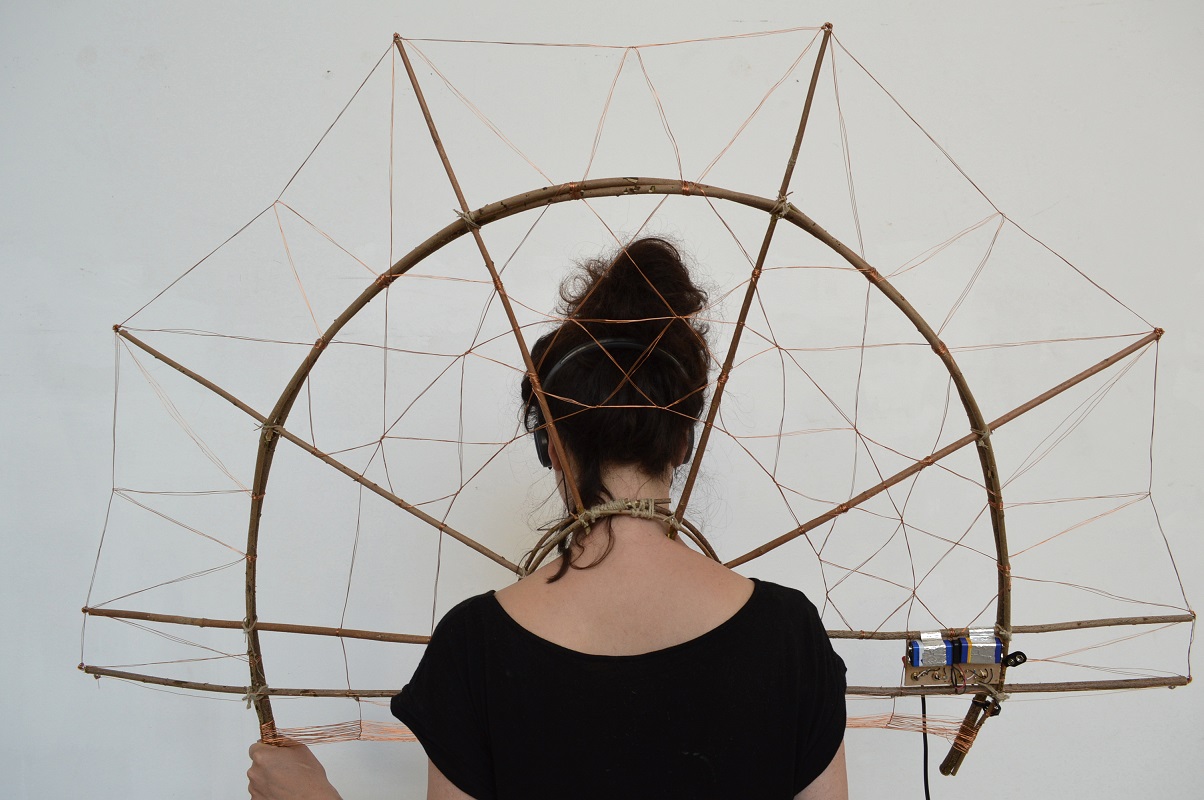 Magnetoceptia – 'Maria de' Medici and Maria Stuart'
December 7-9, 2017
Novas Freqências 2017, Rio de Janeiro
Work by: Dewi de Vree and Patrizia Ruthensteiner
07-12, 17:00hrs Lagoa Rodrigo de Freitas

08-12, 
20:30hrs Igreja do Carmo da Lapa

09-12, 
16:00hrs Oi Futuro Flamengo (pátio externo)
Free entrance

Festival Novas Frequências
The 7th edition of Festival Novas Frequências, main international event of experimental music and sound explorations of South America, takes place between the 04th and 10th of december, in Rio de Janeiro. The programa happens in different venues of the city, has 18 different attractions, from 10 different countries, in activities that goes from concerts, performances as result of artistic residencies, club night, sound installation and workshops.
"
Magnetoceptia
" is a series of performances and installations in which customised suits made with antennas capture electromagnetic fields and translate them into electronic sounds. The project is an investigation about natural and technological materials and its different proprieties, such as hazelnut stalks, bamboo stalks and recycled wiring wheels combined with open electronics and copper wire reels. The sound is developed site specific and depends on the electromagnetic fields present at the location, it is modulated by the artists according to its positions and movements in relation to the space and among itself.