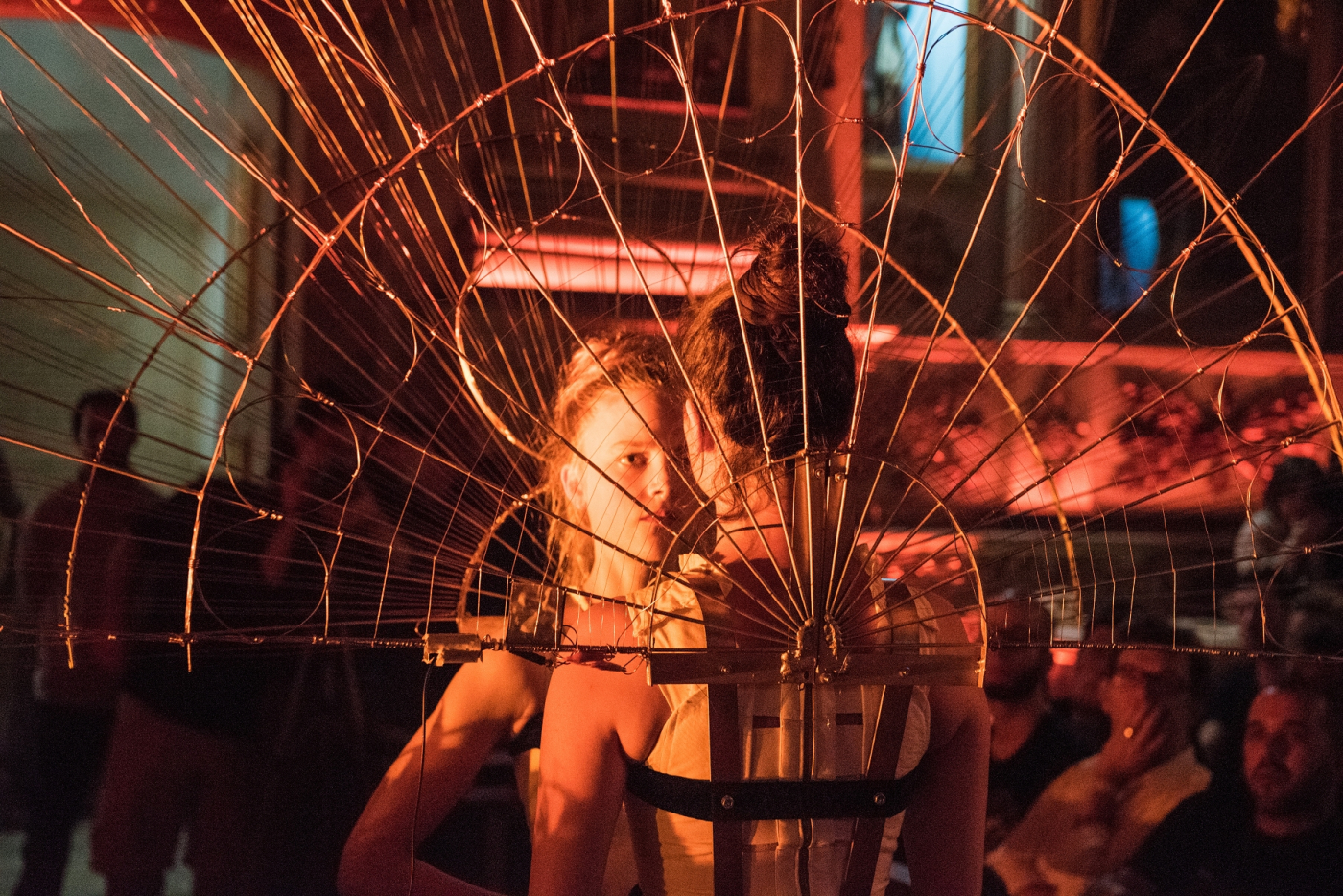 Magnetoceptia at Gaudeamus Muziekweek
September 7, 2019
TivoliVredenburg, Utrecht
Magnetoceptia is a series of performances and installations which center around self-constructed, wearable antennas that pick up electromagnetic fields from its surroundings and make them perceivable through electronic sound. It is a collaborative project by Patrizia Ruthensteiner (AT) and Dewi de Vree (NL).
During the performances the sound is generated and modulated live by the antennas, which, depended on their shape, size and dimensions pick up different radio signals, varying from extra-terrestrial abstract tones, layered drones, obscure voices and machine-like rhythmical pulses.
The movements of the performers, relating to the space and each other, determine the sound.
The performances are sonic explorations of the space, electricity from the air is the main and raw ingredient for the musical composition. Both audience and performers are witness of the tension between the control of the performer and the unpredictability of the material.
Magnetoceptia is presented at Gaudeamus Muziekweek by iii.