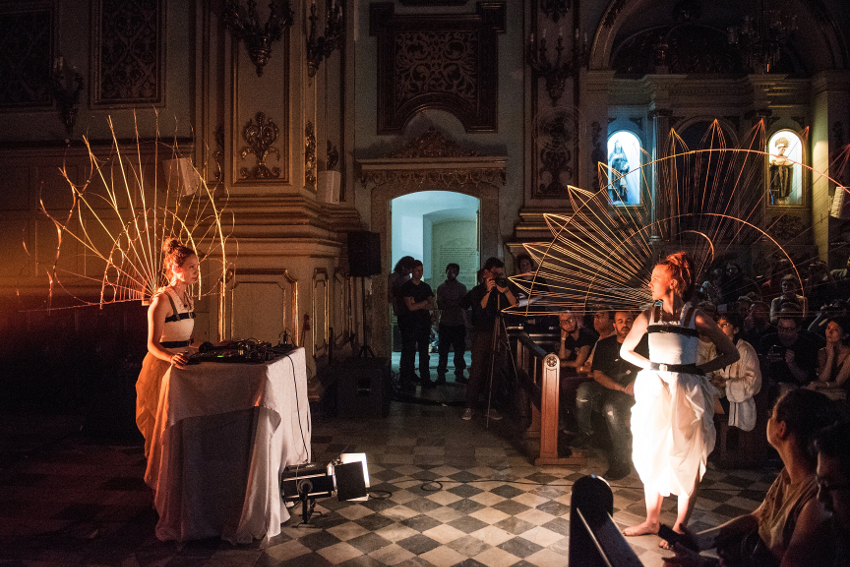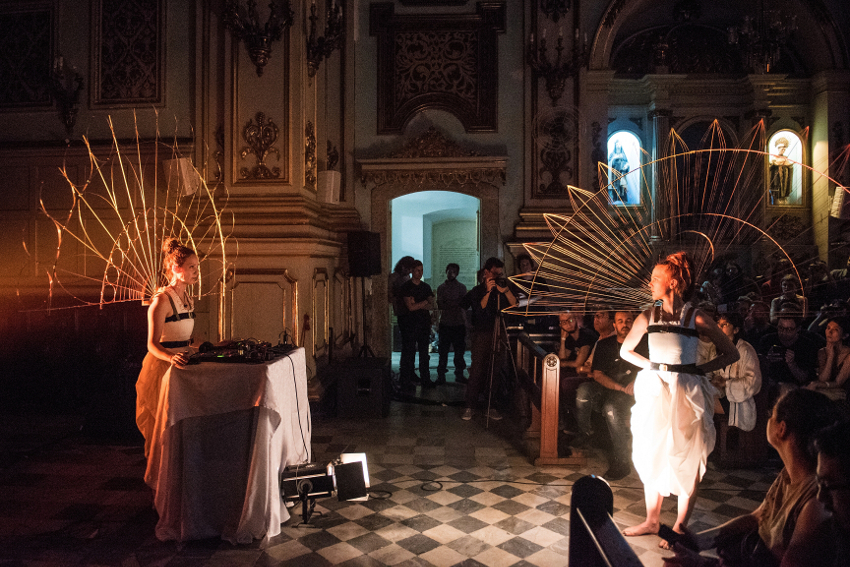 Magnetoceptia – "Maria de ' Medici and Maria Stuart"
December 14, 2018
Pink Pank, Rotterdam
23:00 – 06:00
Magnetoceptia (Dewi de Vree and Patrizia Ruthensteiner) will be presenting "Maria de' Medici and Maria Stuart" at Klankvorm.
Klankvorm, the Rotterdam-based platform for audiovisual explorations, presents its new nocturnal concept called "Mechanism" on Friday the 14th of December. Mechanism will explore the boundaries between audiovisual concerts and vanguard, techno driven electronic music.
Photos: top, Francisco Costa; bottom, Willem Duindoorn