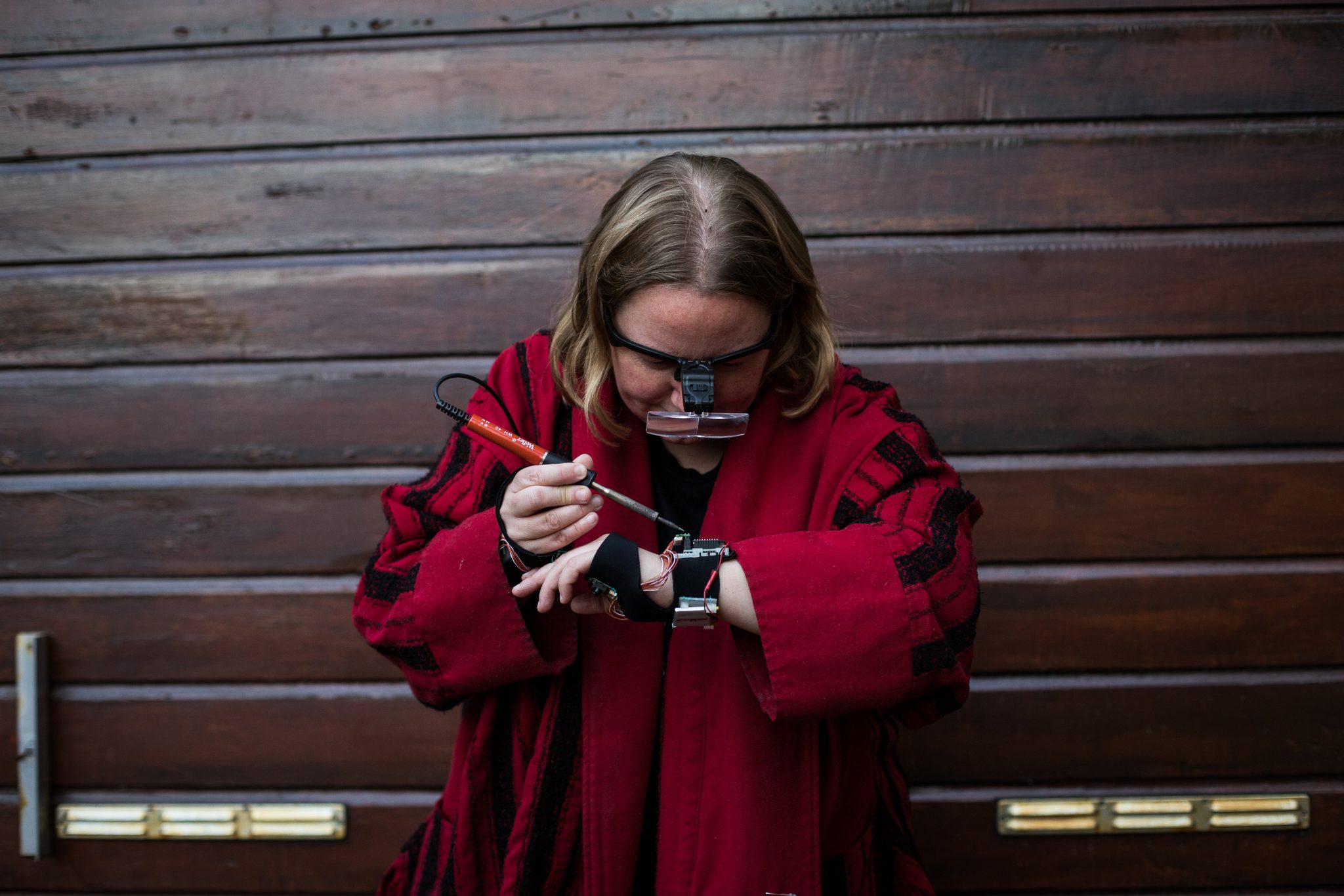 March 20, 2020
Bergen Center for the Electronic Arts, Bergen NO
Marije Baalman will give a talk on her personal retrospective of mapping in her projects. She will talk about her book on mapping: how can gestures through the use of sensors and controllers, computational processing be translated to output media, such as sound, light and video.
Her motivation comes from her own artistic work, where the topic of mapping has played a core part since 2001, when she started building her first digital musical instrument, the STRIMIDILATOR. Over the past 19 years, she has made digital instruments, participative installations, dance performances, and kites (wind instruments).
In the presentation she will trace through these numerous projects and discuss the different approaches to mapping that she explored in these projects. This presentation is part of my Norway tour for the book "Just a question of mapping".