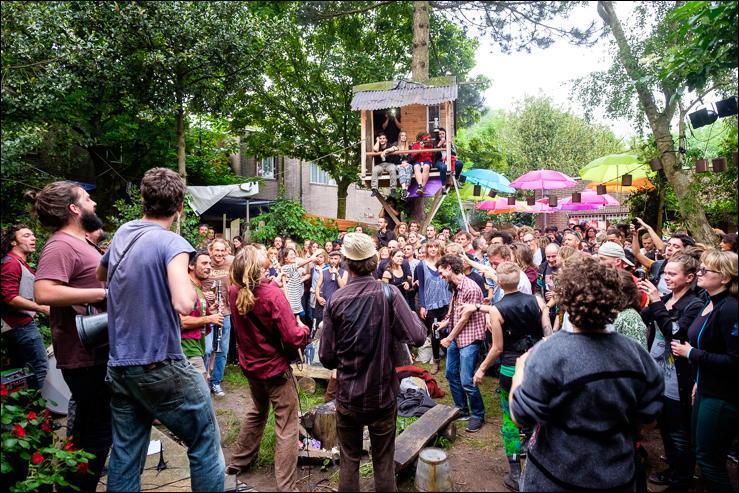 The Bajesdorp Festival
August 17, 2019
Bajesdorp, Wenckebachweg 22-46, Amsterdam
10:00 – 23:00
Marije Baalman will present an installation at the Bajesdorp Festival. The Bajesdorp Festival is an annual festival in the free space that was found and claimed around the prison guard houses next to the "Bijlmerbajes". The festival this year marks the end of the old Bajesdorp, and the start of the move to the location where the new building will arise, which will house artists and other free thinkers.
Marije's installation brings the memories of the old Bajesdorp and the dreams for the new Bajesdorp together.