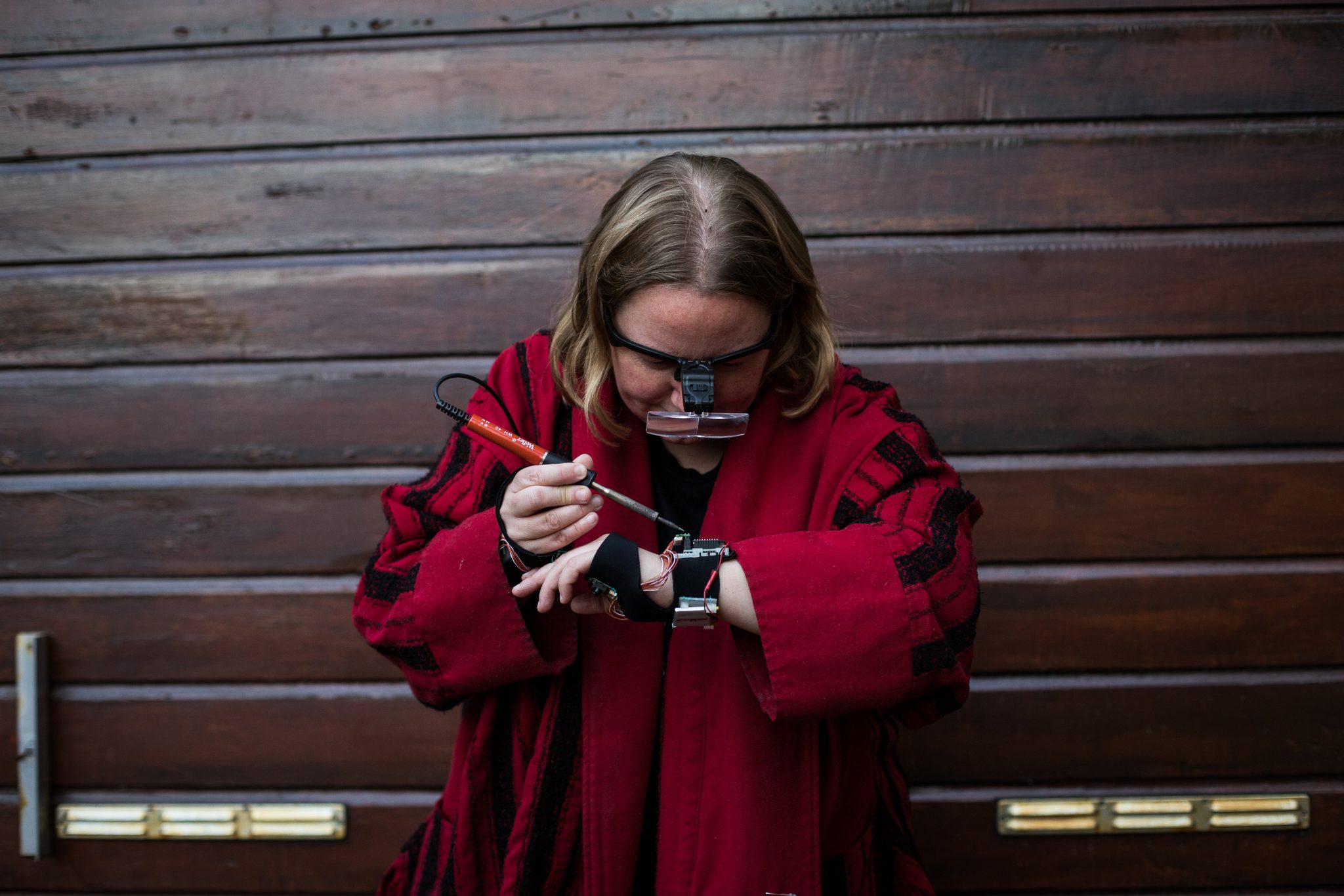 "Mapping My Mapping" Work Session
April 21 – 23, 2020
V2_, Rotterdam
11:00 – 18:00
Max Participants: 6
Compensation: €500 per person
Marije Baalman will be leading a 3 day work session for artists to develop documentation for their own instrument, performance installation and/or another interactive project.
Participants are invited to share their documentation and describe their process during the workshop. That way the participants can build feedback and dialogue techniques that will access more in-depth insights of their work and that of others.
The work session has been developed in parallel with the book "Just a question of mapping – ins and outs of composing with realtime data".
Target audience
The target audience for the workshop is experienced artists and designers who would like to reflect on their own practice and learn from other's practices. Participants are asked to have a project that uses interactive technologies. For example:
an augmented acoustic instrument using sensors
a digital instrument controlled by MIDI, self-built interfaces and/or game controllers
an interactive installation that uses sensors and/or cameras for interaction with the public
an interactive dance setting where one or more dances wear or are tracked by sensors that control sound, light and/or visuals
Participation
There is a budget of ca. 500 euro (excluding VAT) per person for six participants.
To participate, please send the following information to me at mapping@nescivi.nl before March 30th. I will then make a selection of projects, aiming to have a good diversity of projects and artists.
Name
Website
Motivation for participating
Which project you would like to document and analyze during the meeting?◦ Please share a brief description and links to any documentation you already have of your instrument, e.g. a video online.
The deadline for applying is March 31st. More information can be found on this website.