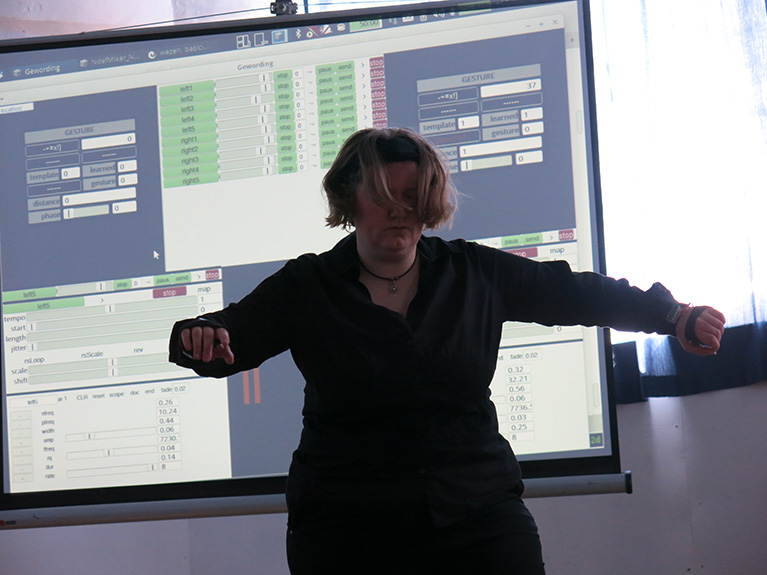 Live Interface Conference 2020
Norwegian University of Science and Technolog, Trondheim NO
The performance "the machine is learning" evolved out of the GeCoLa project. Machine learning is hailed as both the solution to our current day problems, as well as one of the most threatening things to life as we know it. The performance the machine is learning is a theatrical performance highlighting the process of training a machine with realtime gestures: the labour that is absent from most dialogues on machine learning.