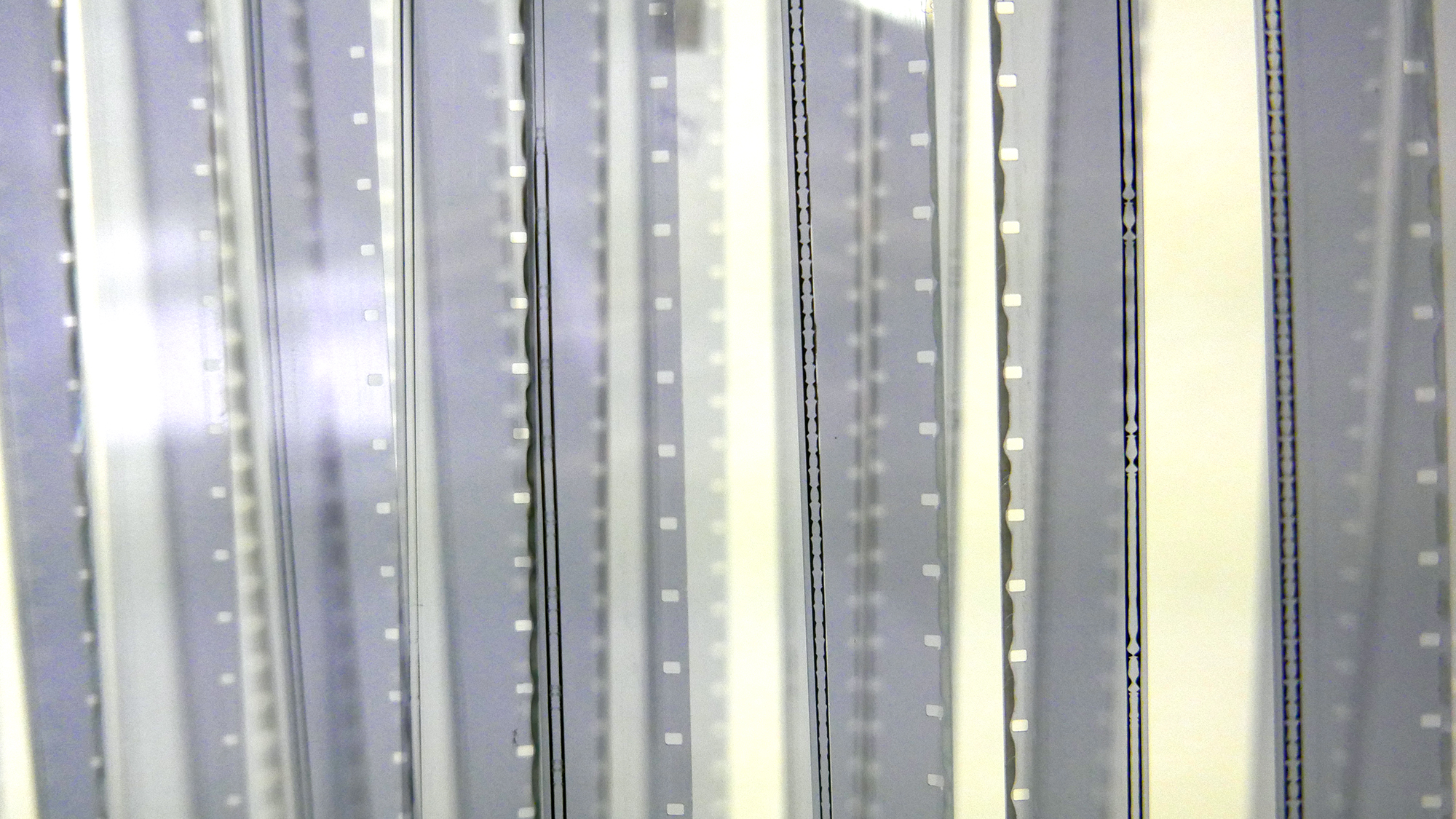 Back to The Future: Project!
November 4 – 5, 2017
WORM Boomgaardsstraat 71, Rotterdam
Mariska de Groot presents "Know thy Instrument" at Back to The Future: Project!, a 2-day festival for analogue moving images and optical sound; a celebration of the analogue film with an international programme of audio-visual performances, films, presentations, lectures and installations. Back to the Future: Project! focuses on the future of the film medium, in terms of contemporary artistic developments embedded in a historical context.
Know thy instrument recreates 16mm film projectors as sound producing devices. A composition for a multiple projector performance setup created by Dutch artist Mariska de Groot where the rattling apparatus with its optical sound loops functions as a musical instrument and the projectionists serve as musicians.