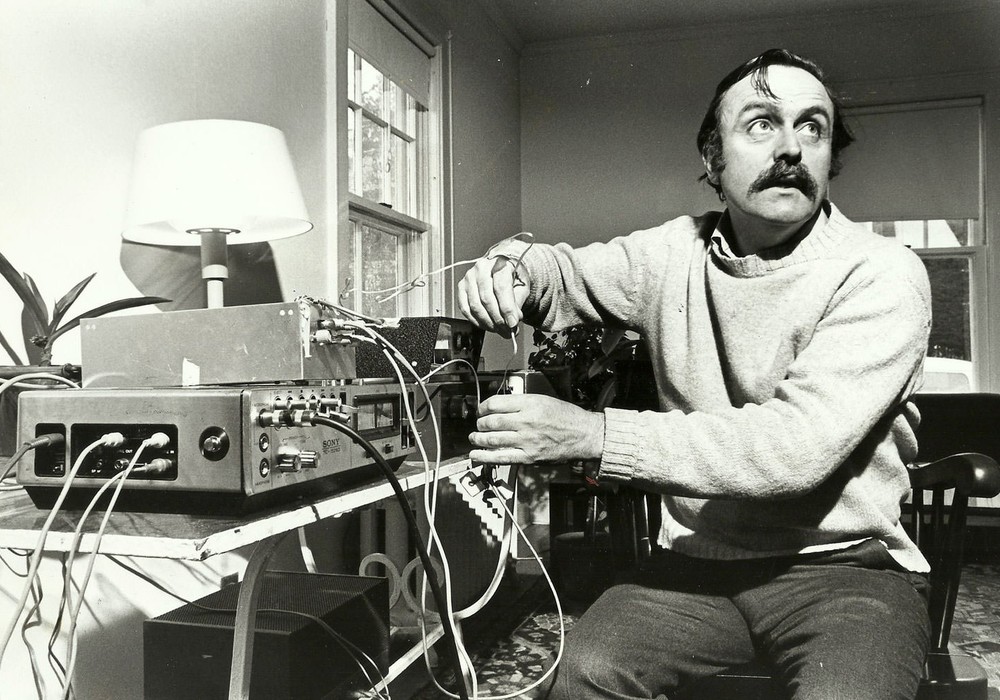 June 07, 2020
iii workspace, The Hague
Doors open: 15:30, 19:30 (side door entry)
Screening times: 16:00-17:45, 20:00 – 21:45
Entrance: Sliding scale €5-€10
Purchase tickets here
Max. 20 people due to the COVID-19 regulations
Please read our health and safety protocols here before attending this event
After the past weeks of isolation, we are happy to be able to welcome you again in the iii workspace. Especially with this screening, which lays its attention upon the ordinary, the things we are most capable of valuing when we take the time to observe them closely.
Matters of Being is a screening series at iii curated by Nele Brökelmann. The series presents documentary films about artists, thinkers, scientists, as well as experimental films by artists and independent filmmakers. Matters of Being allows our minds to wander and stumble upon new associations in the illuminating darkness of the cinema setting.
No ideas but in things (2012) is a documentary about the American composer Alvin Lucier by Viola Rusche and Hauke Harder. Lucier is famous for his work I Am Sitting in a Room (1969), which is introduced as a central structuring device in the film. The two filmmakers are aiming to portrait the composer through his methods and works, accompanying him on concert travels to The Hague and Zug in Switzerland.
Concentrating on sound itself, Lucier's works reveal its acoustical and physical properties. During his process of composing he eliminates all unnecessary aspects in order to make the phenomenon itself as clear as possible. To find another equivalent to Lucier's composing, the documentary keeps a slow pace.
"No Ideas but in Things" is one of Alvin Lucier's favorite quotes by the American poet William Carlos Williams. The poet had a similar working method as Lucier, writing about his immediate surroundings, and thereby amplifying what is already present. To introduce the evening we will screen a part of Williams' lengthy poem Paterson.
Matters of Being #1 is presented by iii with financial support from The Municipality of The Hague, Stroom Den Haag, The Creative Industries Fund NL and The Performing Arts Fund NL