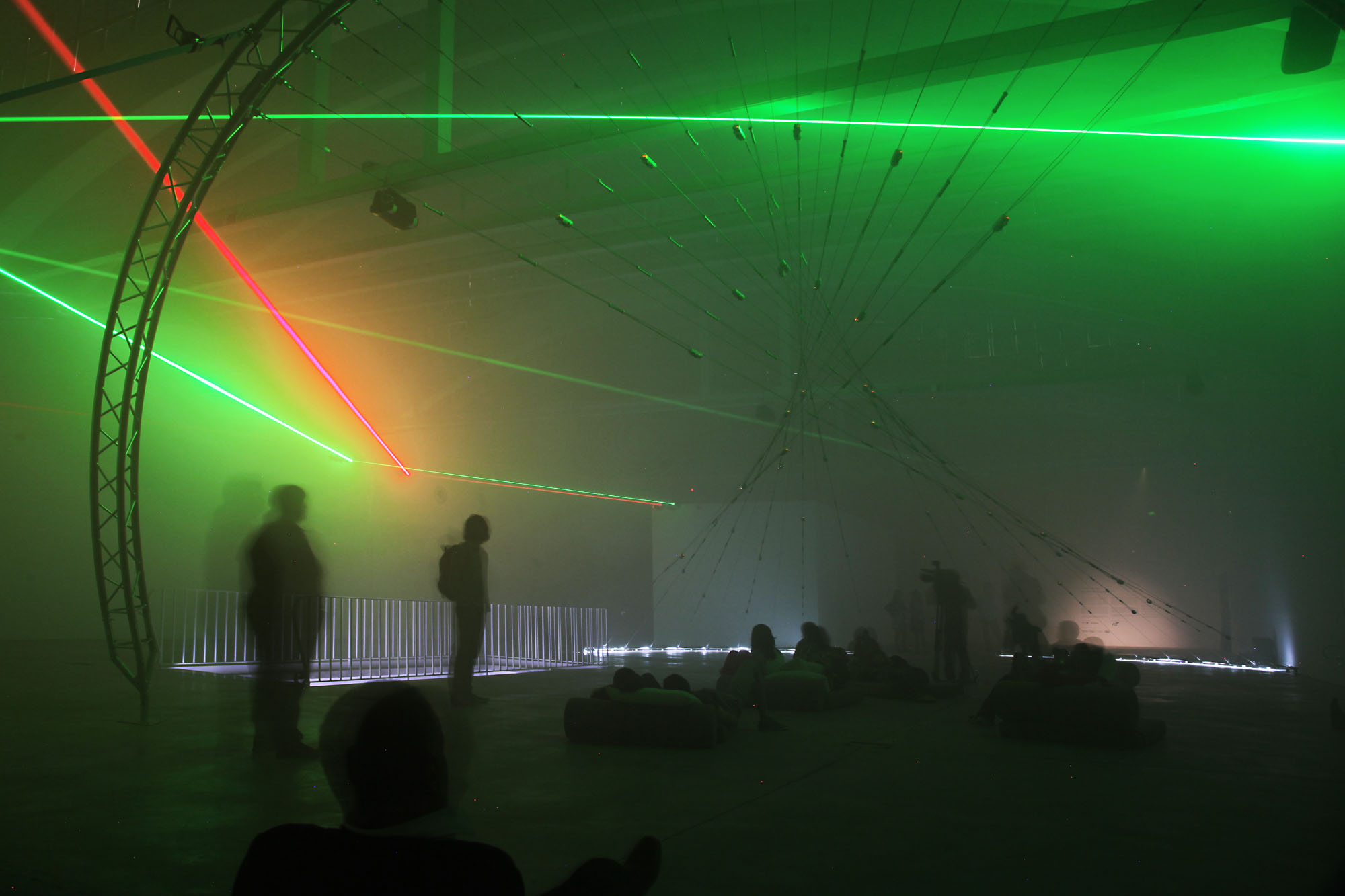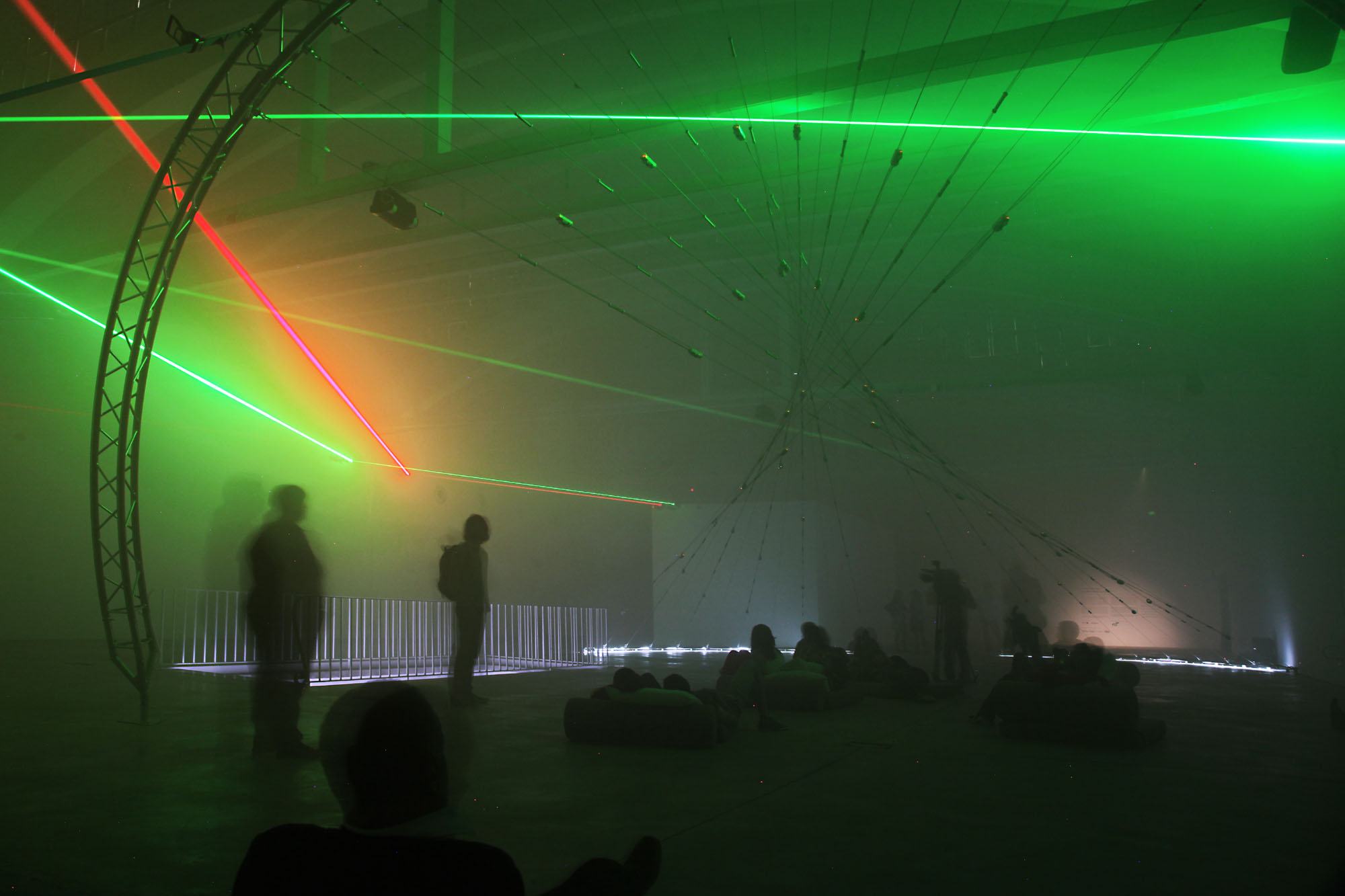 June 21 – October 8, 2017
Musée d'art contemporain de Montréal
To mark the 50th anniversary of Expo 67, the Musée d'art contemporain de Montréal is presenting In Search of Expo 67, a major exhibition of new works by contemporary Québec and Canadian artists, all inspired by Expo 67.

Marije Baalman collaborated with Chris Salter, Thomas Spier, Sofian Audry and Adam Basanta to create "N-Polytope – behaviors in light and sound after Iannis Xenakis," which will be shown at the exhibition.
This re-imagining was originally created in 2012 and first shown at LABoral, and has since been touring. For each venue the work is adapted to the space. At the MAC it runs in a 14 minute performance mode at 4pm and 8pm. At other times it runs in a continuously evolving installation mode, both steered through a sensor network utilizing cutting edge machine learning algorithms which learns different rhythmic and temporal patterns produced by the light and sound and helps in generating a totalizing, visceral composition that self organizes in time.