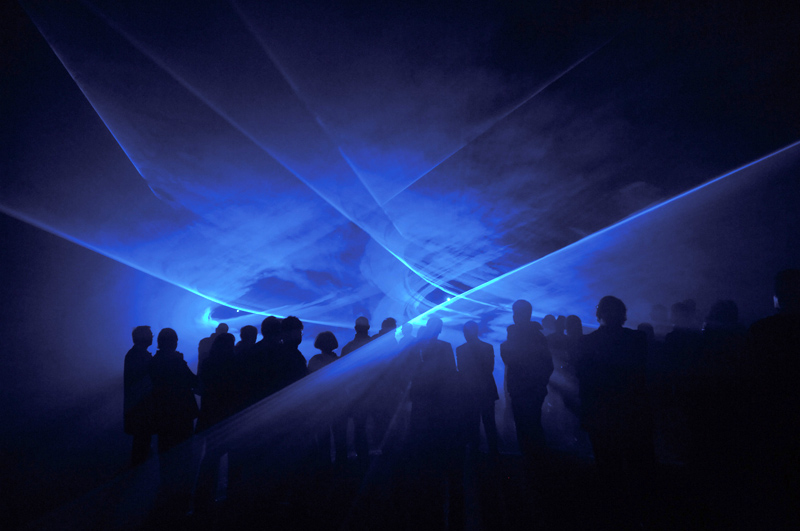 April 4, 2020
Theatre aan het Spui, Spui 187, The Hague
Time to be announced
Tickets: see Rewire festival
Performances by Edwin van der Heide, Gabriela Prochazka, Mariska de Groot, Ji Youn Kang, Pelle Schilling, Jesus Iglesias.
The 39th edition of iii's No Patent Pending series will take place as part of the program of Rewire Festival 2020. Dystopian, cyberpunk and machine aesthetics underscore an immersive theatrical  experience where the virtual, the mechanical and the flesh collide, flowing between moments of contemplation and physically intimidating bursts of activity generating sensory overload.
The program will be presented as one single continuous sequence, featuring a series of individual works by iii residents Gabriela Prochazka, Pelle Schilling, Jesus Iglesias and Ji Youn Kang, in combination with iii member Mariska de Groot who will be performing with Ludmila Rodrigues and Mei-Yi Lee. A special guest on this occasion will be Edwin van der Heide, former lecturer and head of the ArtScience Interfaculty, who's personal work and teachings have had a seminal influence on the activities of iii and many of its guests and members.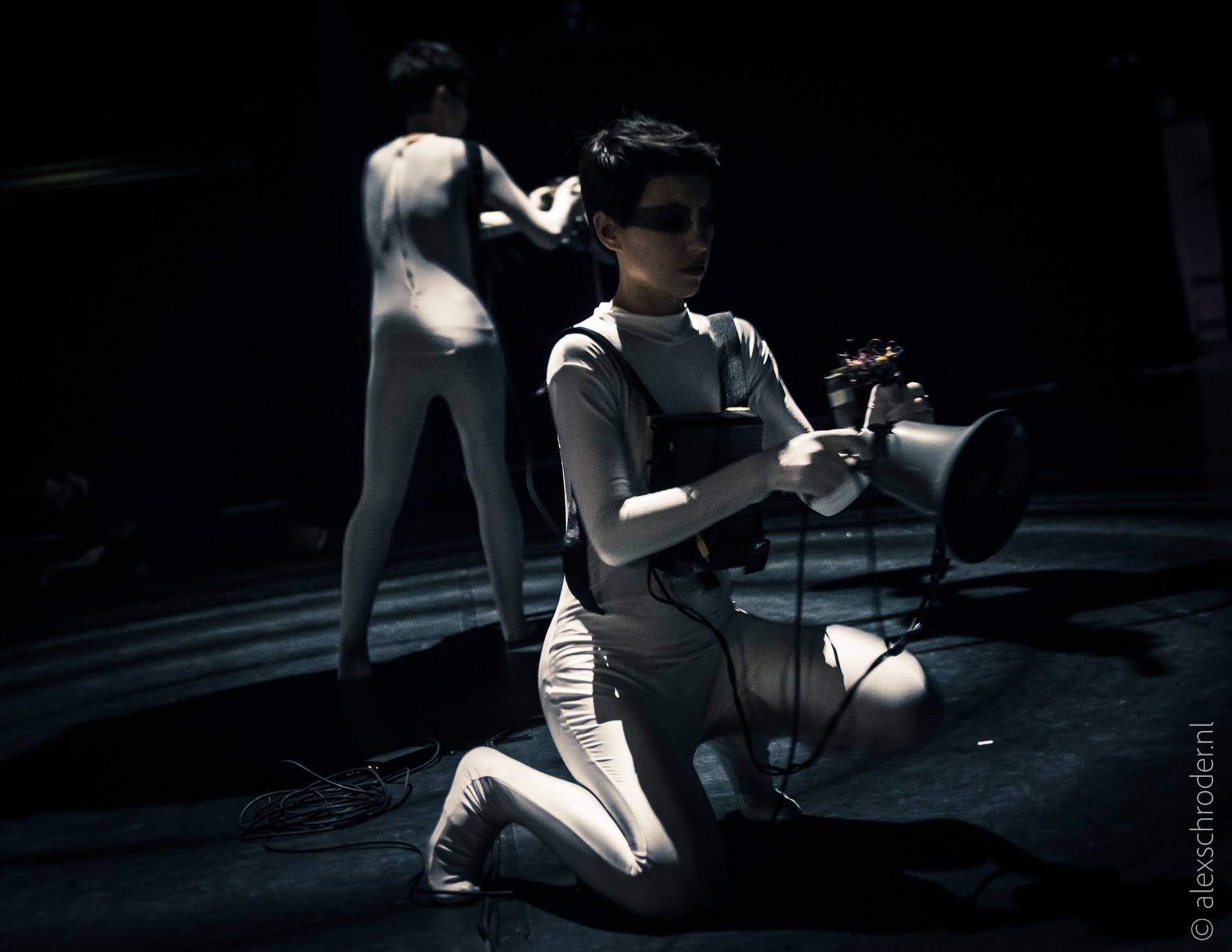 Edwin van der Heide is an artist, composer and researcher in the field of sound, space and interaction. He extends musical composition and musical language into spatial, interactive and interdisciplinary directions. The audience is placed in the middle of the work and challenged to actively explore it.
Gabriela Prochazka is a multimedia artist with a focus in light art. She often collaborates with musicians and sound designers to create a complex immersion in her artwork. She's interested in the intersection of light design, audiovisual performances, club culture, and fine arts.
Mariska de Groot makes, performs and composes for analog light-to-sound instruments. Her work often has a reference to media inventions from the past, with which she aims to excite a multi-sensorial and phenomenological experience in light, sound, movement and space.
Ji Youn Kang composes for both traditional and non-traditional instruments, exploring the relationship between musical and physical spaces and taking inspiration from the rhythmical elements and the noisy sound sources involved in Korean ritual music.
Pelle Schilling is a young artist from Amsterdam who works with natural phenomena, chaotic processes and large machines, creating experiences that are both delicate and threatening,
​Jesus Canuto Iglesias is a multidisciplinary artist and fresh graduate from the Artscience Interfaculty who creates compositions for self-made, digitally controlled mechanical apparatuses that encompass the presentation space and the observer. 
No Patent Pending is a nomadic performance series presenting radical interdisciplinary practices that engage with sound, image, space and the body. Imagining new tools to articulate everyday phenomena, extending the body, remapping sense perceptions, hacking and reinventing existing media and codes, creating time and space for events which find their preferred storage medium in the memory of participants.
No Patent Pending #39 is presented by iii in collaboration with Rewire Festival with financial support from The Municipality of The Hague, Stroom Den Haag, The Creative Industries Fund NL and The Performing Arts Fund NL